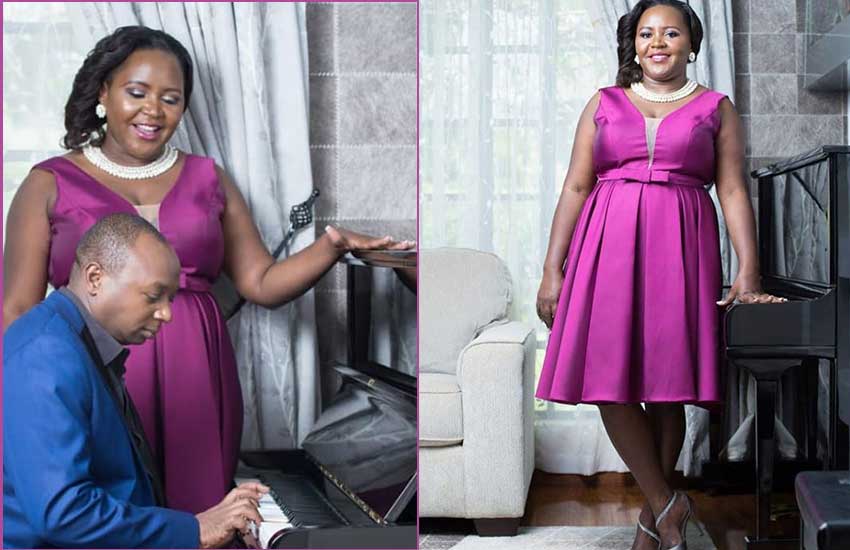 For Simon and Sarah Kabu, a life-changing retreat in Lukenya twelve years ago was all it took to set them up for unparalleled success and acted as a gateway to their union.
Opening up on their entrepreneurial spirit and marriage, Sarah, in an interview with Radio Jambo, revealed that she was advised by a member of the Woman's Guild not to be in a hurry to settle down.
"Venye nilikuwa nimefika miaka 30, bado bila kuolewa, alikuwa na wasi wasi. Na alikuwa akinipa mawaidha, usiende kutafuta watu wako na pesa au nini, tafuta tu kijana mjijenge pamoja," narrated Sarah.
Explaining that it is not all roses, the 41-year-old highlighted that marriage is an institution that must be respected.
"It's not all lovey-dovey as people assume. When we get to the office it's all work. We are usually very busy. There are days we are not in talking terms but when we get to the office management decisions have to be made so you have to talk and give your opinions.
"We never mix personal issues with business. If you find us getting mad at each other then it's something serious," she added.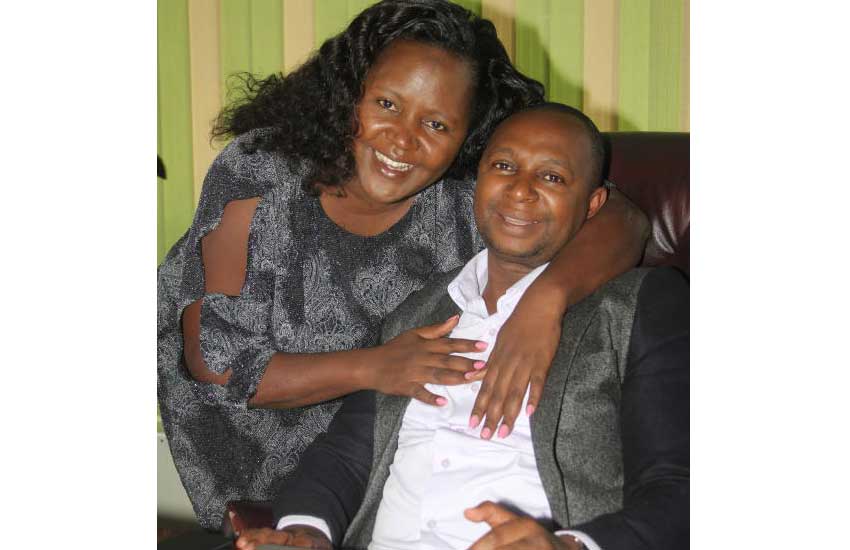 She confessed that despite it all, some individuals are trying hard to tear them apart and advised couples to be in the lookout for red flags.
"We both have logins to each other's accounts," she said. "I was looking at his DM, then a slay queen wrote, 'Happy New Year Simon Kabu, this year my goal is to go out with you'... Ningekuwa mrembo kama wao, hata sijiui, I wouldn't waste my beauty with old men out there."
Recalling a man who made attempts to sweep her off Kabu's arms by copying her husband's business, the MD of Bonfire Adventure urged women to seek men with purpose.
"So hata yeye akaenda aka-set up an office, branded it na akakuja, akanipea ufunguo, so mimi nikamwambia I'm not interested, I'm happy where I am," she said.
READ ALSO: Why I blew Sh30 million on my wife's birthday
Sarah Kabu at the same time confessed that had she known that her husband was to publicly gift her a Range Rover as she turned 39, she would have stopped him.
"If I knew it was happening, I would have stopped it from happening. Kila slay queen akimuona siku hizi, anamuambia mimi nataka kavitz. Walikuwa wanaulizana kwa internet, kwani unampea design gani hio ili aweze kukununulia range rover?"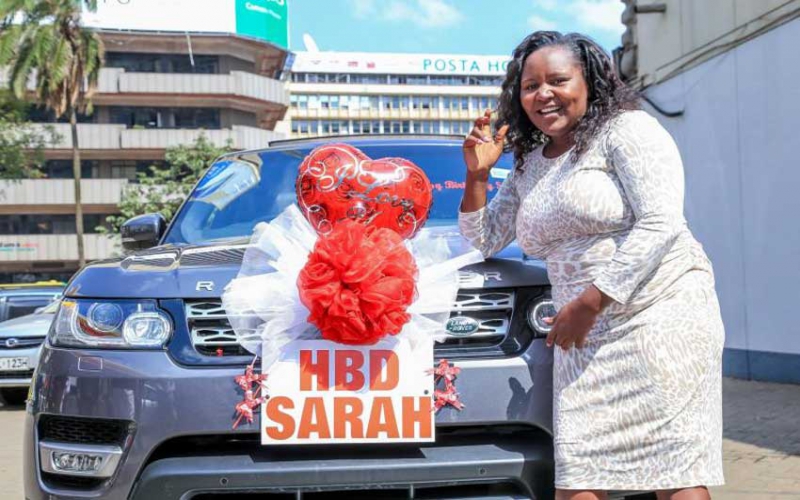 It was, nonetheless, a gift that meant a lot to her.
"That car gift was on my 39th birthday. On my 35th birthday, I was bought a Mercedes but he did not publicize it. After picking it from Mombasa he put it in the parking when I woke up I found it there. So we were working towards getting a range rover for my 40th birthday. But my husband knew if he bought it and brought it home I would see it and that it would not be a surprise anymore. I was so madly in love with the 2017/2018 model. Sometimes I would get stranded admiring it in traffic."
READ ALSO: Do you want me to be a supermodel? Sarah Kabu tells off body shaming trolls
She noted that unlike as widely claimed, she had her own place and car when she met Kabu; success that never overwhelmed him as he was really impressed with her personality.
"I never compromised my values dating old dirty sponsors like college slay queens do nowadays. They used to be called tushungwa na sugar daddies. I used to survive on one meal a day that is dinner big ugali or rice. Day time snacks were mostly sweets, biscuits, mandazi, chapati and bread."
Related Topics