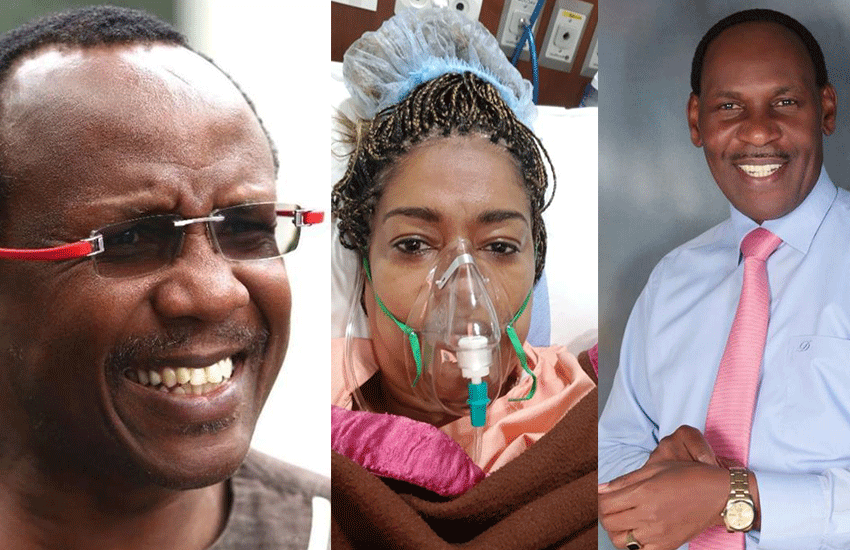 Kenya Film and Classification Board (KFCB) boss Dr Ezekiel Mutua has condemned a barrage of attacks directed at Nairobi Women Representative Esther Passaris for seeking treatment abroad.
According to Dr Mutua, Kenyans should civilly push for change and stop condemning or attacking leaders because of their personal decisions such as Passari's move to fly to Ahmedabad, India.
"You know that we are a sick society when people attack Esther Passaris for posting about her surgery in India. Listen, while we need universal health care, hating on leaders and posting bile does not improve the situation.
"There're better ways of pushing for better policy. Get well soon Mheshimiwa. May God grant you total healing and peace of mind," tweeted Mutua.
Also in Passaris' corner in firewalling Kenyans on Twitter (KOT), was popular economist David Ndii, who also rubbished the criticism directed at Passaris.
"Why are you so mean? Esther had two back surgeries in Kenya last year. Are you suggesting people in public life should sacrifice their wellbeing for political correctness?
"1. Is that news? 2. She's been an MP for two years, how is she responsible? 3. If her health insurance covers treatment abroad (as mine does) and her doctors recommend it, should she object because she is an MP?" Posed Ndii.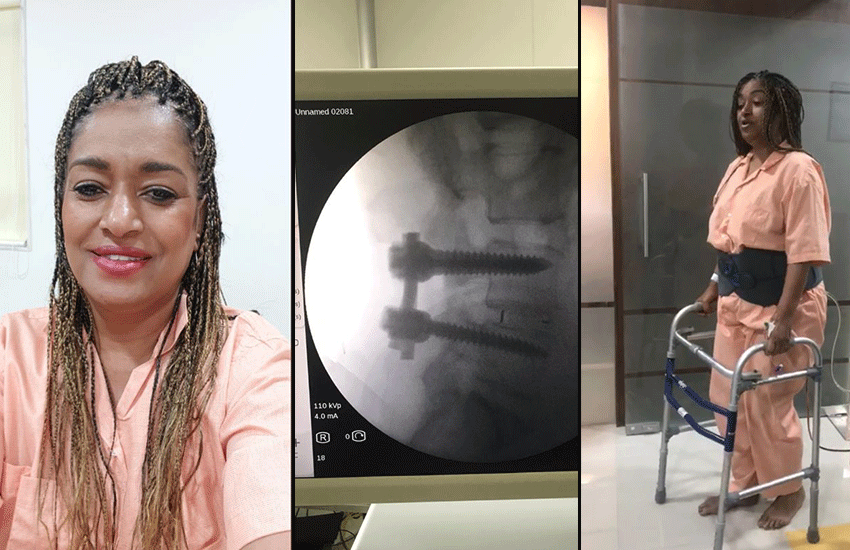 Treatment
Prior to the defence by Mutua and Ndii, the MP had shared that she was at CIMS Hospital for surgery after another procedure at Aga Khan Hospital, Nairobi, in September.
"I flew to Ahmedabad, India on December 31, 2019, and successfully had spinal surgery the following day at CIMS Hospital. I thank God for the gift of Life, my family for their unconditional love and everyone who whispered a word of prayer as I went in," wrote the Woman Rep.
Esther Passari's tweet, however, elicited mixed reactions with some questioning her efforts in parliament towards the betterment of healthcare in Kenya.
"Passaris you and your fellow MPs are a bunch of failures, you represent the biggest city in eastern Africa but it doesn't have a credible health facility to treat yourself, it's a shame to you," wrote a user by the name @Josephmasta1.
"This is a Kenyan MP in the capital city of Nairobi, saying she went for treatment abroad coz hospitals in the city lack facilities, qualified personnel and ability to treat her. Poor Kenyans who can't afford abroad should just die, that's what she is saying," added @EnochCheruiyot6.
Despite the trolling, Passaris soldiered on unperturbed and proceeded to give updates of her surgery explaining that she was responding well to treatment.
Related Topics