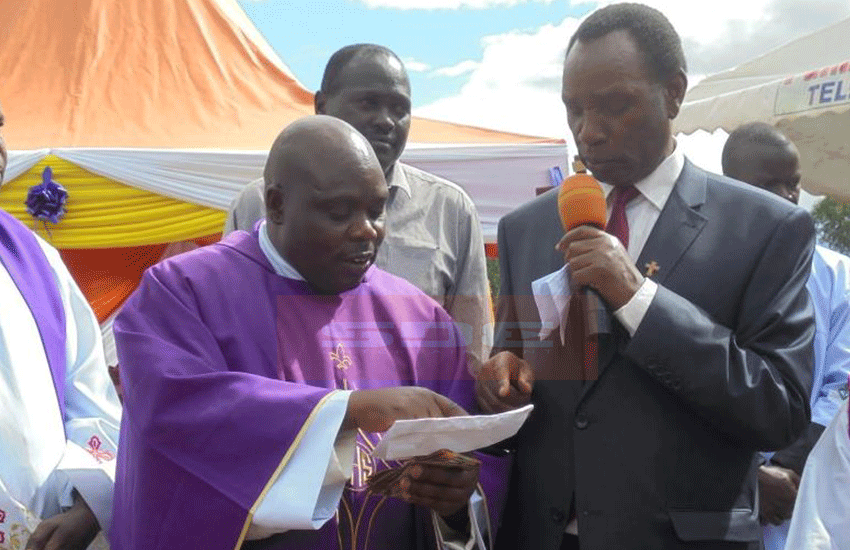 When Henry Kiprono Kosgey lost in the last two successive general elections, he prepared well his landing space after close to three decades in politics.
The former minister, who wielded huge power and still influences both national and regional politics, contested and lost in the race for Nandi Senate and Governor in the 2013 and the 2017 elections respectively.
Kosgey, who went against the grain in Nandi running on an ODM ticket against a strong wind of the now defunct URP, lost to youthful Stephen Sang in 2013.
He was then ODM national chairman and had prior to the polls, played crucial role in championing campaigns for the 'Yes' team in the 2010 national referendum that yielded to the New Constitution 2010 against the voter bloc in North Rift that stood by the 'No' team.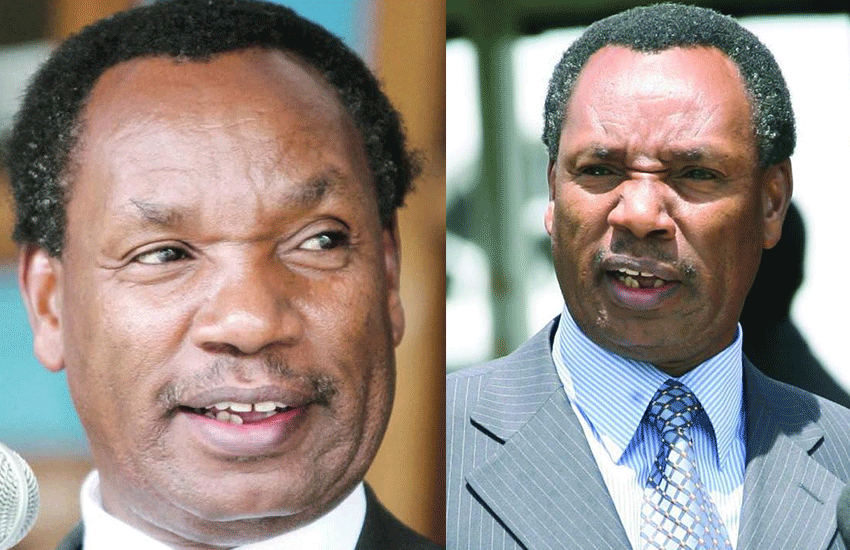 Staunch catholic
He had trounced rivals to win six successive elections -- making him a long serving Tinderet Member of Parliament (MP), as well as holding full Cabinet portfolio in various Ministries since 1979 when he was first elected in National Assembly.
He was set for political retirement and even conceded defeat to Sang long before full vote tallying was concluded, and went ahead to Emgwen constituency to congratulate his son Alex who had been declared a victor in the parliamentary elections, interestingly on a URP ticket.
Kosgey had served under President Daniel Moi and was also in the cabinet during the grand coalition government of President Kibaki and former Prime Minister Raila Odinga.
In a recent interview, the senior Kosgey told Sunday Standard that he had resolved to retire from politics after 2013, but a group of opinion leaders and residents reached out to him to contest the governor's post in 2017.
"I had actually made up my mind to stay away from elective positions but decided not to disappoint delegations that came asking me to represent them. I respected the calls and offered myself to contest for governorship," he said, adding that he chose to contest on Jubilee that was most popular among voters.
Read Also: Head of the Public Service - In over 50 years, only one woman held the position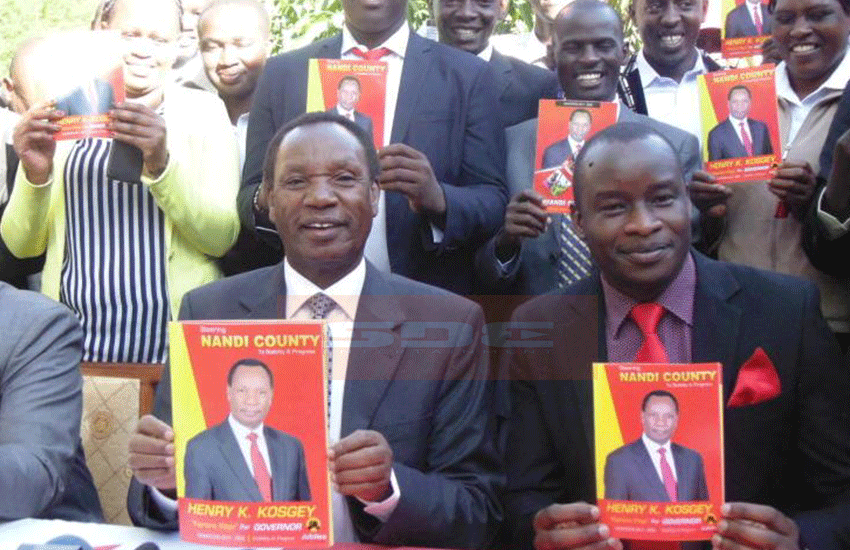 But he again lost in the elections to Sang who had shifted his interests from the Senate to governorship.
And on Sunday, last week, Kosgey said he is fully pursuing his career in theology and he is due for his PhD soon.
A staunch Catholic faithful, Kosgey said: "As Christians, we should lead by example and lead followers to live in the light. I am not yet fully qualified to preach but I can show the way."
While speaking at Chepyewet Catholic Church in Chesumei, Nandi County, Kosgey confessed that he is still in 'a mix' having trained in an institution that is not fully Catholic, where he grew in religion.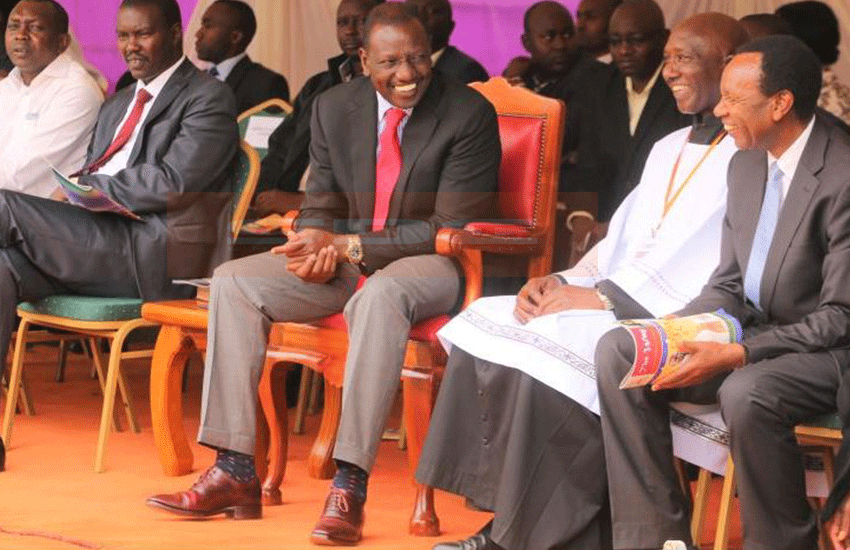 "I am a Catholic practising left right and centre though I can still preach in all religious versions. After quitting politics recently, I resorted to join Nairobi International School of Theology where I have concluded my research work whose topic is ethics and leadership," he said.
Kosgey, now 72, said the field of study will add to his leadership experience.
"As a country, we must revisit and restore our moral values. We must go back and examine where the rains started beating us, where did we lose? We have sunk so low, but there is now some hope if the BBI report, especially on societal morals and ethics, is fully implemented," said Kosgey.
He said he is fully in support of BBI as it will change Kenya by encouraging all citizens to respect the rule of law and fight runaway corruption.
Read Also: Drug trafficking, abuse messed up my life – son of former powerful minister
Moral values
"The government must assist its citizens by ensuring restoration of moral values. There is need to implement BBI to cultivate culture of hard work, respect for values and citizens to stand against cheating, stealing, committing murder and taking short cuts to attain riches," he said.
He said most Kenyans have now realised that "we have taken a wrong path" and there is need to restore hope through the BBI so that the economy can be revived.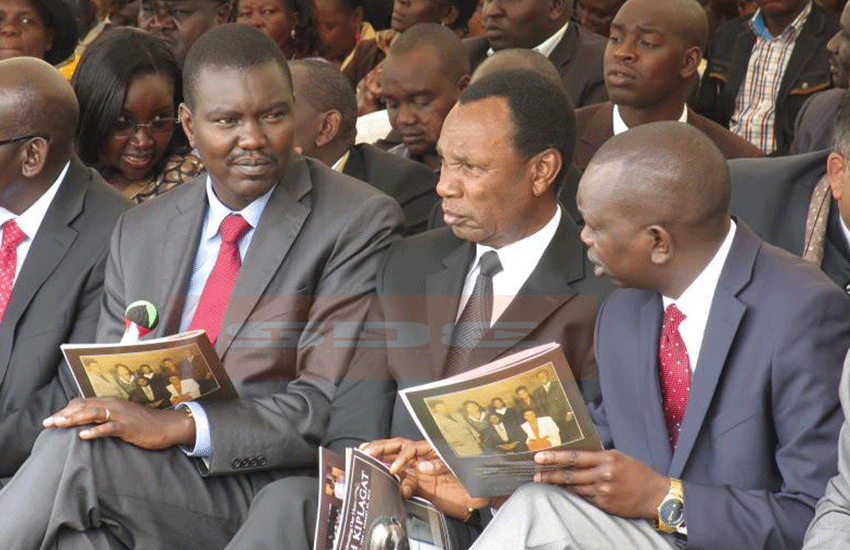 Without clarifying, Kosgey said: "At the moment, we may value somebody who may be a successful crook and we clap for them in support. We should restore morals and wananchi's money should not be stolen and given to the Church."
The former minister decried the poor state of roads in Nandi County, saying it was an economic set back to residents.
"Access to most parts of the agricultural county is difficult. Our hardworking farmers have tea, dairy and sugarcane that cannot access markets due to bad roads that lead to economic frustration," he said.
Read Also: How Biwott built an empire with borrowed billions
He however urged residents not to lose hope and work extra hard to boost their earnings and improve their living standards.
"You should not rely on the government but work extra hard to meet the needs of your families," he said.
Related Topics