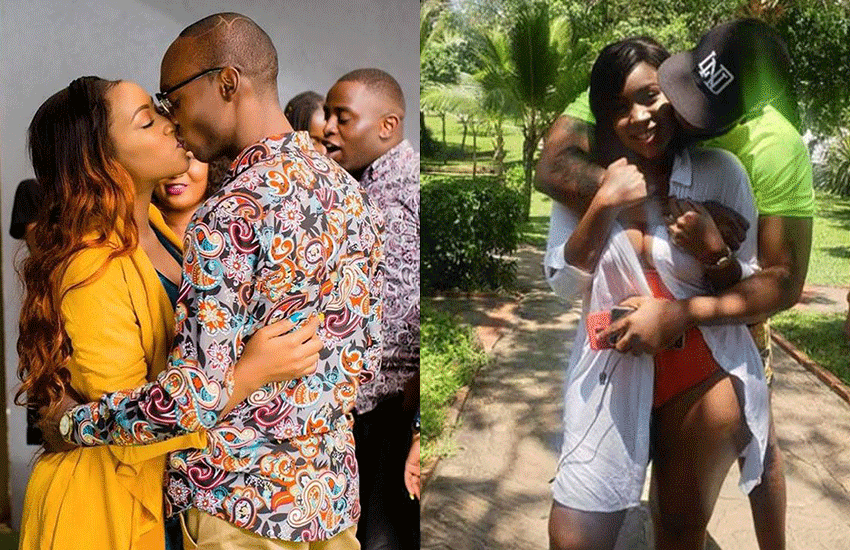 The relationship between comedian Sande Bush, popularly known as Dr Ofweneke, and ex-wife Nicah the Queen is talk on social media.
This is after the two, in what some observers claim is a battle of wits, treated their respective, sizeable, followers to a show as to how and with whom they have moved on with.
Responding to Nicah's move days ago where she flaunted her alleged new man on Instagram while on vacation at the coast.
"God has been good to me #Jesusgurl," she wrote.
Ofweneke over the weekend followed suit and also laid bare his love life.
The corporate emcee posted a photo of himself in an intimate moment with an unnamed woman with a heavily coded caption.
"The eagles."
Is there more than meets the eye? According to the comedian, his relationship with Nicah is cordial.
"I think there were so many things that we missed when we started the marriage. Both of us had a part to play in making the marriage fail and so we don't blame anyone.
"The marriage was good and we got a kid together, which I really appreciate and take care of. Nicah and I are the best of friends and we even enjoy ourselves. At times I miss her and regret if we did things differently, we would have been far.
"What I am sure of is, I will marry soon and I am dating someone special," he said in 2018.
In an interview with the Sunday Magazine, Ofweneke revealed that he and Nicah "maturely decided to have an environment where their daughters; Faith, 7 and Debbie, 4 are comfortable."
"What I learned about marriage and relationships is that you cannot give what you do not have. Find happiness within yourself in order to give happiness. The other lesson was that it is never that serious. If things cannot work out even after 20 years, they cannot work out. Just leave," he shared.
The split, according to Nicah, was over domestic abuse.
"Domestic violence is such a bad thing...I had to walk away...I had to run...Yes, I'm a single mum of two and I know God will watch over me and my kids..." she narrated, adding that, "He (Ofweneke) assaulted me and I had to run away. We are done. I can't stand such violence."
Related Topics