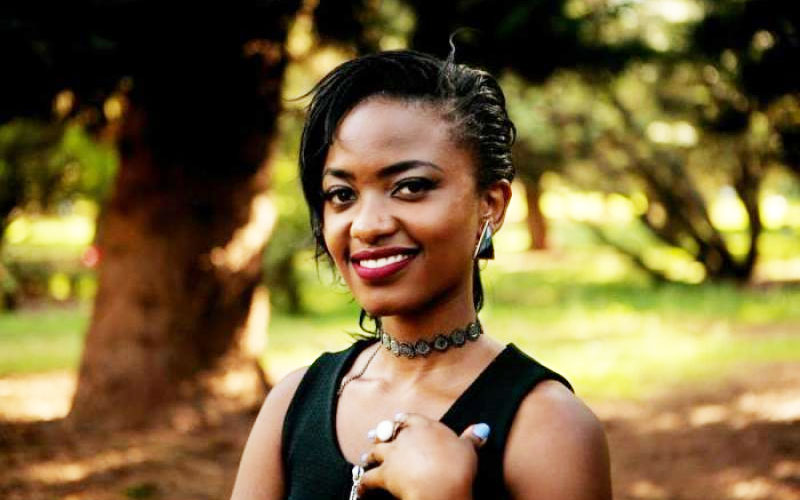 10 February being her birthday, Kenyan musician Wendy Kemunto had plans of going out with friends and celebrating but as the night would have it, Wendy was gang-raped by two rugby players she called friends, resulting in an unplanned pregnancy.
Although justice was served and the two; Frank Wanyama and Alex Olaba were sentenced to 15 years in prison, the young musician had not gathered enough courage to open up on the horrendous ordeal until recently.
Speaking during an interview on Unscripted with Grace, Wendy relived the torturous day she was gang raped.
"It was my birthday, 10 February. The plan was to go out with my friends, have a good time then go back home. But unfortunately, things didn't turn out the way I had planned to I ended up spending the night at a friend's house," she said.
The house Wendy spent the night in belonged to one of the assailants whom she had known from way back in their University days and had trusted him enough to feel safe around him.
"This is someone I knew, this is someone I trusted and when we got to the house, unfortunately, things took a turn for the worst and I was assaulted and abused that night."
Drugged and raped
"I really didn't realize what was happening at first because I was unconscious. So I was slipping in and out of consciousness. I highly believe they drugged me because I was very okay when I got there. I admit that it was my birthday and we had a few but at the same time I knew I was aware of my surrounding," narrated the musician.
According to Wendy, she suddenly couldn't make out what was happening and felt confused. When she realized she was being raped, she felt helpless and could only hope for the ordeal could end.
"Then I realized, I'm here, it's the middle of the night I can't do anything, I can't run anywhere so I just decided, okay, let's just keep quiet, I can't do anything, it won't last forever. So let's just wait until hopefully, it will end.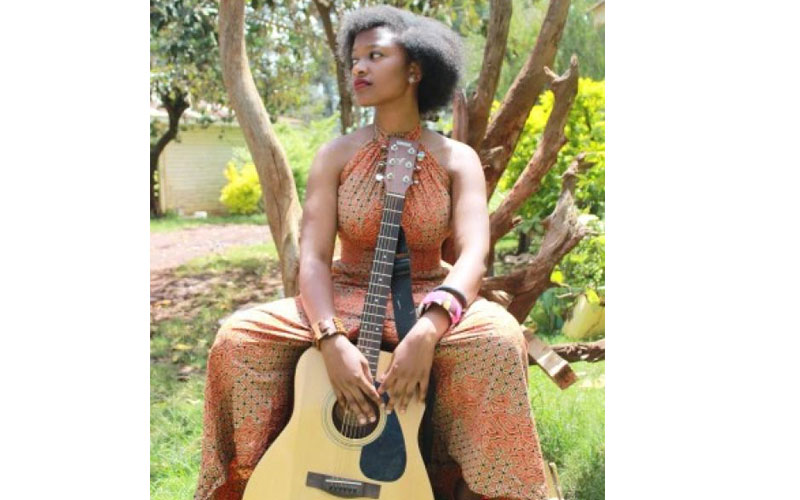 "It went on pretty much the whole night, I just remember waking up again, I wanted to sneak out and to run away but then again it happened. So I just let the person do whatever they were doing," she continued.
READ ALSO: Rugby stars say intercourse with singer was consensual
Wendy says she opened up to a friend who picked her from the house the next day and escorted her to the hospital but because the facility lacked a rape kit, they were referred to another hospital but Wendy decided to go home instead.
When asked why she did not report the incident to the police, Wendy said: "First of all I felt like you know, this was all my fault, I felt no one would believe me, I felt ashamed, I felt responsible."
Pregnancy and Contemplated suicide
In the midst of the confusion, Wendy admitted to contemplating suicide because she felt worthless.
"I bought a lot of pills, I know my family doesn't know this but I really wanted to end my life at that point," she said.
About two-three weeks later, Wendy's most dreaded nightmare came to life, she was pregnant.
"That was like my fear, I really prayed to God like if anything happens; let it not be worse than this and it happened. And that was like my breaking point. I felt like I cannot stay, I cannot live."
She, however, changed her mind set and slowly accepted the pregnancy and was willing to live for her unborn child until the unexpected happed.
"Around the fifth month of the pregnancy, unfortunately, I suffered an unexpected miscarriage. I remember we rushed to the hospital because it started happening at home so by the time we got to the hospital the doctor checked on me and they told me 'okay, you know we have to remove the child because it is harmful to you right now' and the miscarriage had already started happening," narrated Wendy.
Because of the stress she was going through at the time, the environment was not conducive for her unborn child hence, the miscarriage.
Sentence
An angry Wendy then took to social media to share her story and demand justice for what was done to her and the two players were arrested and arraigned in court.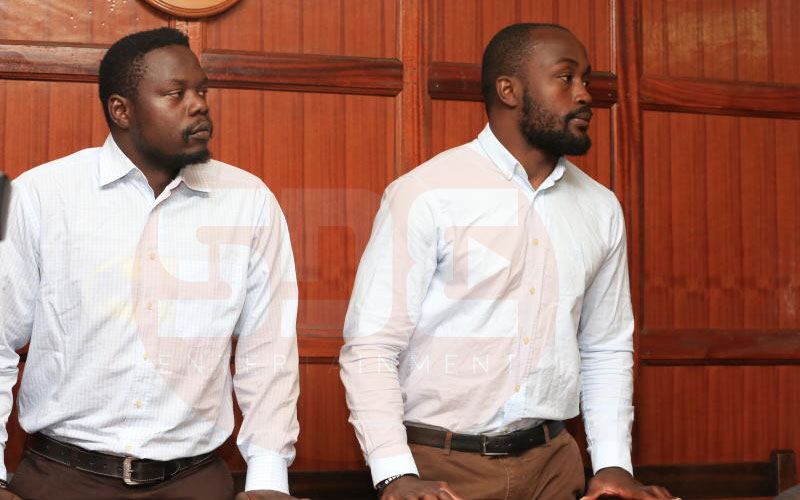 On August 16, 2019, Frank Wanyama and Alex Olaba were sentenced to 15 years in jail despite their argument that the incident was consensual.
"While this appears to be the emerging jurisprudence, the Act still stands as the law. I find that a custodial sentence is appropriate in this case. I impose a minimum sentence of 15 years to the first accused (Wanyama) and the second accused (Olaba)," ruled Magistrate Mutuku.
The rugby duo played for Kenya Harlequin and the national rugby 7s team.
Wendy who is now focusing more on music, hoping to be an inspiration to others and thanks God that her assailants were brought to book.
Related Topics