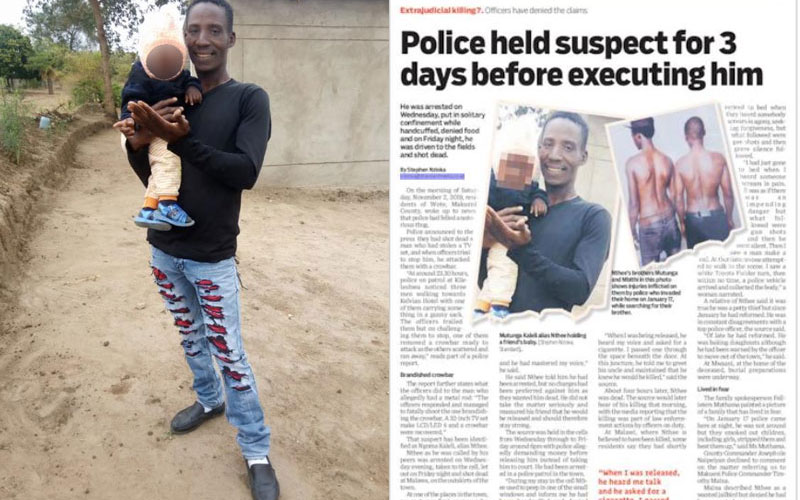 A journalist with The Standard says his life is in danger after he wrote a story implicating the police in the execution of a suspect. The story appeared in the newspaper yesterday with the headline, 'Police held suspect for three days before executing him'.
Stephen Nzioka, a correspondent based in Makueni County, now suspects some police officers are out to harm him.
In the story, Mr Nzioka revealed how officers attached to Wote Police Station allegedly arrested Ngoma Kaleli last Wednesday, put him in secluded confinement while handcuffed, denied him food and later shot him dead.
The story went on to say that the police later told the press they had shot dead a man who had stolen a TV set and then tried to attack officers with a crowbar after they challenged him to surrender.
Nzioka reported the matter at the Machakos Police Station under OB/48/7/11/2019 yesterday.
The incident has caught the attention of the Independent Police Oversight Authority, which has dispatched officers to Wote to gather details on what transpired.
Related Topics