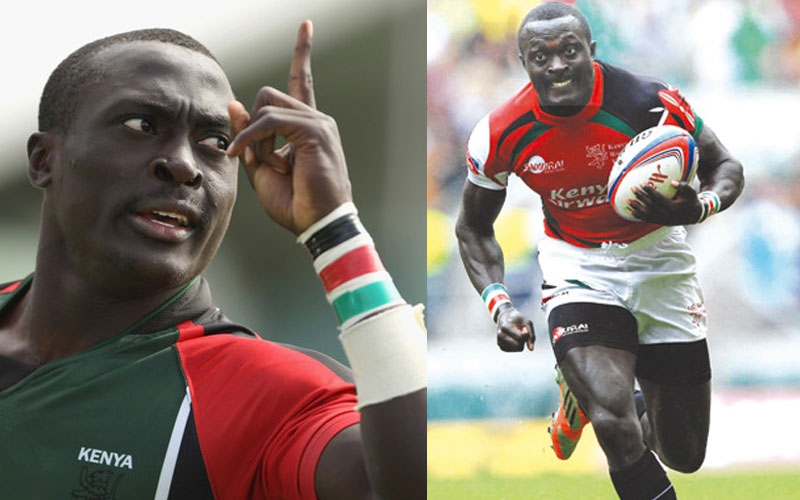 Born in Nairobi and raised in Eldoret, 33-year-old Collins Injera, was not your average youngster.
Injera's family described him as very playful, unique boy who did his best at anything he set his mind to.
"Alikuwa very playful kutoka utoto. Every time ako nje na watoto wengine wanacheza, wakitengeneza hii ball ya viraka, wanacheza the whole day, that we had to force him to come into the house," said his father during an interview on Maisha Magic East.
Now famed for his impeccable rugby skills and achievements, Collins Injera had never imagined himself playing the sport.
For him, life was all about school and pursuing serious courses like medicine since his father, an immunologist by profession had already set the pace and Collins's elder siblings had followed suit.
Discovering rugby by accident
After clearing his primary school education, Collins joined Vihiga High School in 2001 where he discovered his love for rugby.
"I joined rugby in an accidental way as you know those days in school you were required to join a club or a team for co-curricular activates. My first choice was football," he said.
READ ALSO: Vihiga Boys: Where rugby champ Collins Injera ate 'obusuma' and 'mzwanda'
Injera says a crowd had formed on the football field. It was as though every Form One student wanted to try their luck in the sport. Since he was not good with big crowds, he left the football pitch.
"As I was leaving, I looked over on the other side of the field and I saw a small group of boys throwing around and kicking an oval-shaped ball. They welcomed me and I joined them and at the first touch of the ball, I was hooked. I got hooked to the sport so much that it started affecting my academics," he recalled.
National team calling
In 2005, Collins joined Ulinzi rugby team where his elder brother, Humphrey Kayange was playing but was it disbanded.
He went on to join Mwamba Rugby Club which he described as being his 'home and family' for the last 13 years.
Starting off in division two, Injera says he vowed to do his best and join the national team, which he did.
"Being called up to the national team really showed me something. It showed me that when you focus on the process, most likely the end result would be in your favour. And by process here I mean the rigorous training we used to do with my friends," said Injera.
According to a teammate Louis Kisia, Mwamba Rugby club was very convenient for them in terms of distance and accessibility since they had no bus fare and at times had to walk to training.
"Izo times, 2005-2006 kupata fare ilikuwa ni hustle. It was easy for us kuenda Mwamba. Ukipata Sh20, you are good to go," he said.
Aside from financial constraints, Collins had to once again juggle rugby and his studies at Daystar University where he enrolled for a course in International Relations.
"Ilifika point sikuwa naenda tours mingi kama vile nilikuwa naenda 2009. Kuna time unapata naenda tour mbili, alafu naskip iyo ingine because chuo kuna exams."
Celebrating victory and 'ruining' a Sh9.7 million camera
In 2015, the rugby star scored his 200th try in the World Sevens Series in London.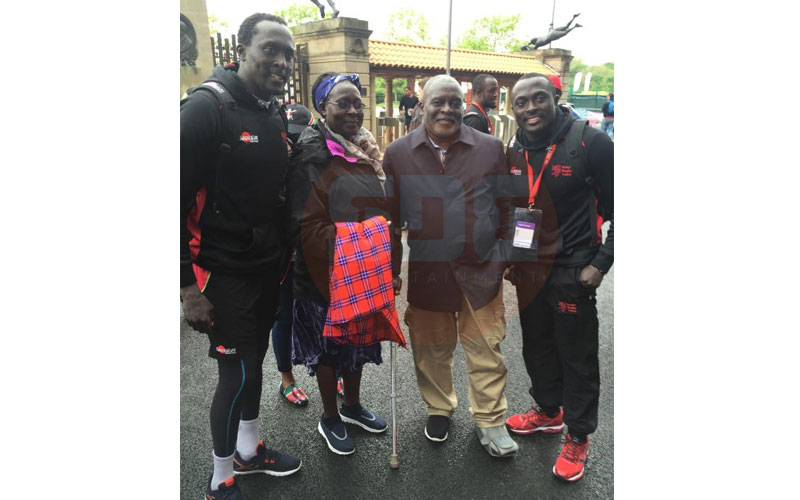 In celebration of the 24-12 victory over Japan, an elated Injera took out a marker pen and signed an autograph on a camera lens.
"Vile me najua Collins najua he is a child at heart, so I knew it was coming," his wife, Caroline Limo said.
READ ALSO: Collins Injera damages Ksh9 million camera lens as he makes rugby history
"Camera ilikuwa mbele yangu tu really unaona tu iko mbele yako, imekupoint. Nikatoa pen, nikasign ball nikaenda kwa camera, nikasign.
"Nilijua kama camera iko hapa it means watu wa home wameona nikasema pia hao wacha wapewe autograph," said Injera.
Despite the media making a field day out of his autograph, Collins says he was never asked to pay for the camera lens which was estimated to cost Sh9.7 million.
Prior scoring his 200th try, Injera had won the Kenyan Sportsman of the Year award in 2009 and later the Presidential Order of Golden Warriors (OGW) in 2010
Family
After missing his firstborn child's birth while in Las Vegas for a game trip, the father of two says he has learnt to prioritize his family and plan himself so that he can be present in his young family's life.
Related Topics