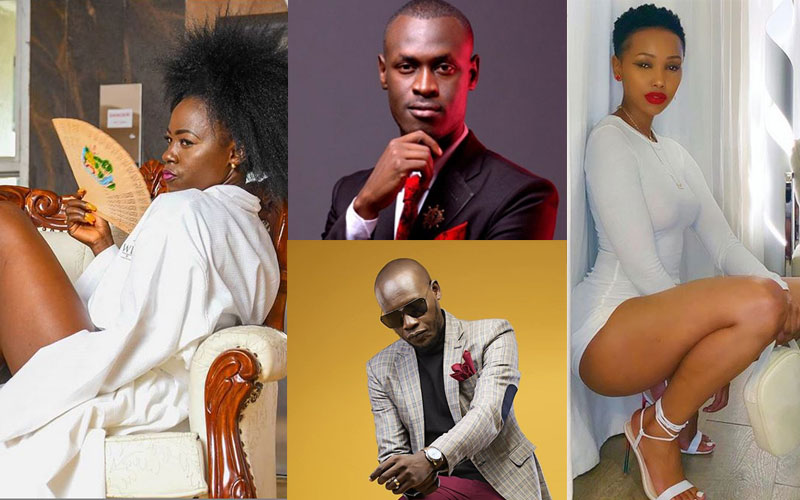 There is a popular quote by Lao Tzu that says, "The wise man does not lay up his own treasures. The more he gives to others, the more he has for his own," that sums up pretty much the importance of giving back if in a position to.
With today's varied views on giving, rarely do we find individuals who give without seeking public recognition.
Setting aside the social media battle of who did what, where and for who, a number of celebrities managed to start charity events and organizations, in essence changing the lives of fellow Kenyans.
Huddah Monroe's Huddah Foundation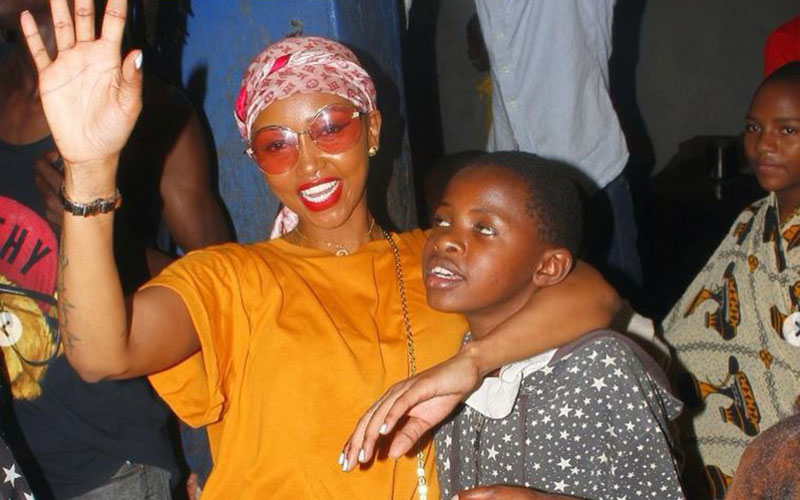 Coming from a not-so-fortunate background, Kenyan socialite cum entrepreneur has made it her initiative to provide for those children from low-income households.
The Huddah Cosmetics founder and CEO started a charity foundation, the Huddah Foundation, which, going by their motto, is focused on giving back to the needy.
"I have my own foundation, Huddah Foundation. I started Huddah Foundation so that half of the money goes to my foundation to help kids, especially those that are disabled," she said during a recent interview.
During her birthday, Huddah was in Mathare visiting and giving out food and other gifts to children at the Good Samaritan Children's Home.
Documenting the visit on Huddah foundation page, the socialite encouraged the young children to always have a heart for giving.
"My babies, as you grow older, you will discover that you have two hands, one for helping yourself, the other for helping others. May God almighty grant us more, so we can do more for his Kingdom," she wrote.
About a year ago, Huddah offered to pay school fees for a child whose parents could not afford to.
"I adopted the baby because I feel like kids are very fragile and the kid's parents couldn't afford to pay the school fees. I used to ask this kid 'do you want to go to school?' and I saw her dream, she really wanted to go to school. I took her, she's still with the mother but I pay for school and stuff like that. I love kids."
Akothee's Akothee Foundation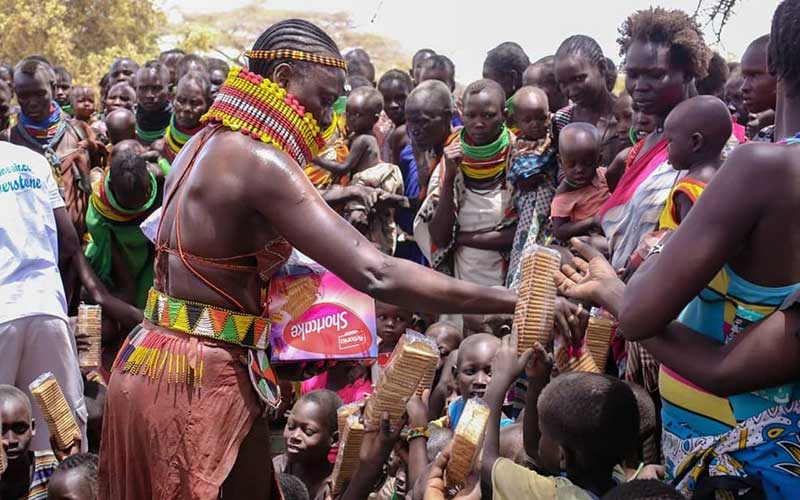 Popular Kenyan singer cum-entrepreneur Esther Akoth better known as Akothee was one of the individuals greatly moved by the aftermath of the drought that hit parts of Turkana this year.
Through social media, the Akothee Safaris CEO shared her intention to help the people of Turkana and called upon her online followers to chip in.
The outcome was overwhelming and the Lotto hit maker raised enough to feed over 4,000 people.
Akothee's initiative did not stop there, she went ahead to launch Akothee Foundation, meant to continually cater for hunger-stricken residents of Turkana.
The mother of five was recently invited to Parliament to enlighten legislators on her initiative and despite her short skirt being a topic of discussion, Akothee gladly covered up and preached the charity gospel.
"I have some driving force within me! Telling me that we can change the status of Turkana! If one day I was poor and now riding high from choppers to 5 star hotels! Why can it be impossible to change lives of only 800, 000 people? Yet we have more than 40 million Kenyans?" she posed.
King Kaka's Bank On Me Menstrual Walk 2019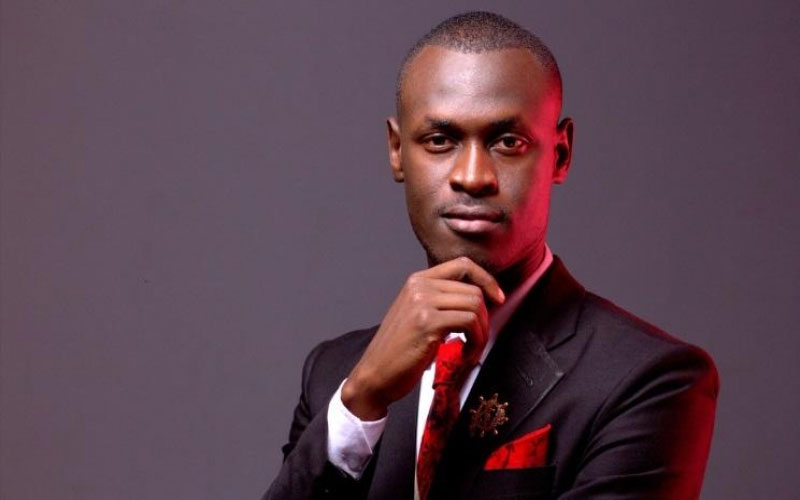 Recently, popular Kenyan rapper Kennedy Obimba AKA King Kaka started a campaign known as 'Bank On Me Menstrual Walk 2019', meant to keep school going girls in class by buying them sanitary towels.
To raise awareness for the campaign, the Dundaing hit maker walked from Nairobi to Nakuru, a distance of about 154 kilometers.
Although he sustained a few leg injuries, King kaka's determination to make a difference pushed him to finish the walk.
According to Kaka Empire MD Dennis Njenga, the initiative has enabled them to reach about 12,000 girls and hopes that with the help of the 'Bank on Me Sanitary Campaign,' they will reach 15,000 more within the year.
Daddy Owen's Malaika Awards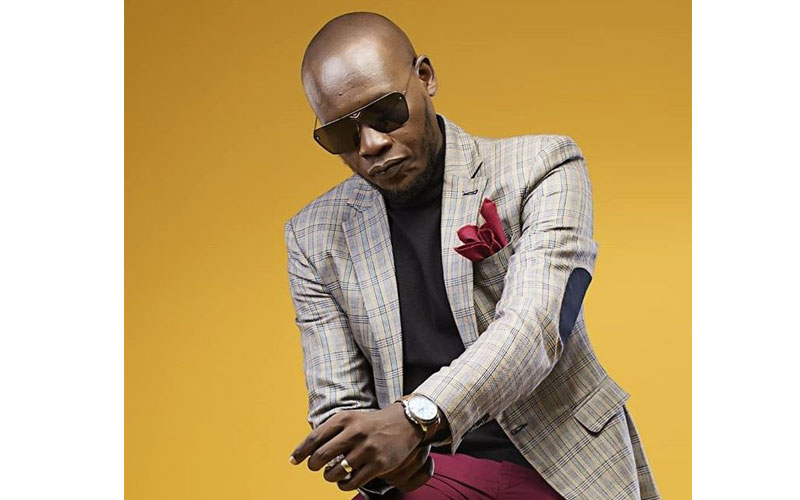 Speak of turning a tragedy into a triumph. That's the story of gospel singer Owen Mwatia popularly known by his stage name Daddy Owen who lost an eye during a botched robbery but used that experience to turn his life around. .
Daddy Owen's decision to venture into the gospel industry paved way for his charity awards show, the Malaika Awards for the disabled.
Speaking during an interview, the Vanity hit maker explained that the initiative was close to his heart as a person living with disability.
"Through that (losing my eye), I discovered that any person living with a disability goes through a lot. The stigma is very hard to handle. When you look at a disabled person, they don't see that as normal, they feel victimized. That was the main reason I started Malaika Tribute Award to celebrate achievements by people living with various forms of disabilities," said the singer.
In conclusion, the Tobina crooner attributes his growth to his acceptance and positive attitude towards life.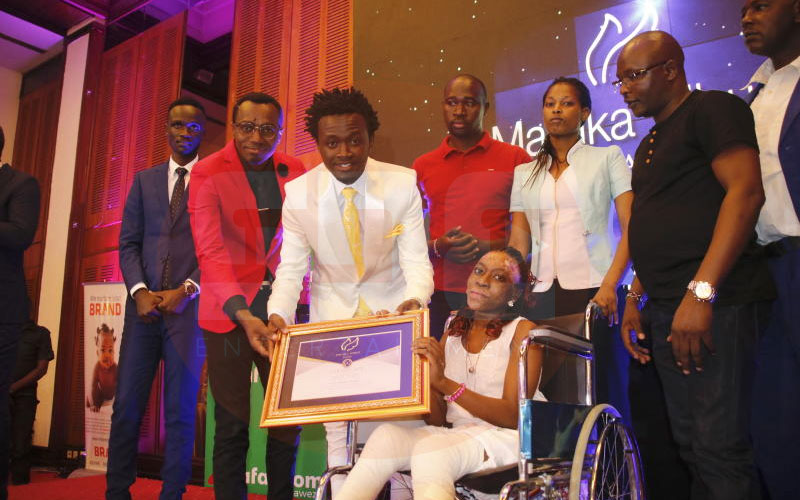 "The greatest lesson I have learnt is that your mind is so powerful despite your condition. Never judge people with what you see in them appreciate each person."
Related Topics