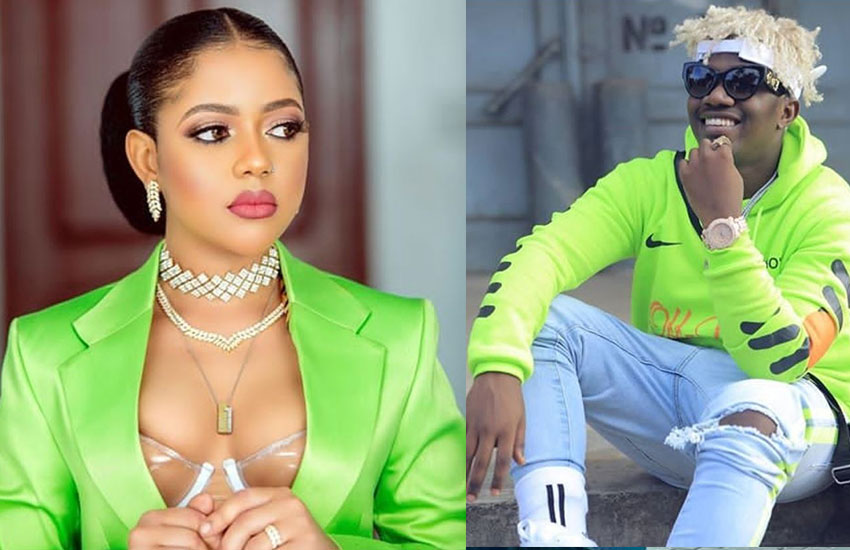 Fahyma, the wife of Tanzanian singer Rayvanny has told off suitors thirsting over her on social media.
Speaking to Risasi, Fahyma revealed that men have camped on her Instagram page with many demanding sexual favours.
Fahyma, however, reiterated that she is happily married and has never let her eyes rove due to the affection her Wasafi Classic Baby (WCB) husband showers her with.
She added that she loves the Mbeleko hitmaker to bits.
"Natongozwa sana na wanaume DM, wengi wananitaka kimapenzi lakini siwezi kuwa nao kwa sababu mimi tayari ni mke wa mtu na nampenda sana mume wangu (Rayvanny).
"Tena sijawahi kufikiria kabisa kumsaliti kwa sababu ananionyesha upendo wa kweli na kunijali pia," said Fahyma.
In an interview with Shusha Pumzi mid this year, Fahyma claimed that many want her relationship with the BET award-winning artist to disintegrate.
"Unajua watu wengi hawapendi mapenzi yangu mimi na Rayvanny, yaani wanatamani hata kesho tuachane, lakini hicho kitu hakiwezekani kwa sababu mambo ninayompa tukiwa wawili sio rahisi kunisahau, kwa hiyo wanapoteza tu muda. Bora waendelee kufanya vitu vyao vya maana kuliko kufuatilia maisha yetu," said Fahyma.
Mid this year, she revealed that she had converted to Christianity and plans were underway for her to officially wed her longtime lover.
"Honestly, I have changed my religion. I didn't change because I want to forcefully get married.
"I changed because my boyfriend and kid are Christians, my grandmother was Christian and my mum was brought up in a Christian home. The wedding is there, people should just wait. It will be as soon as possible," she told Yo Fave.
Related Topics