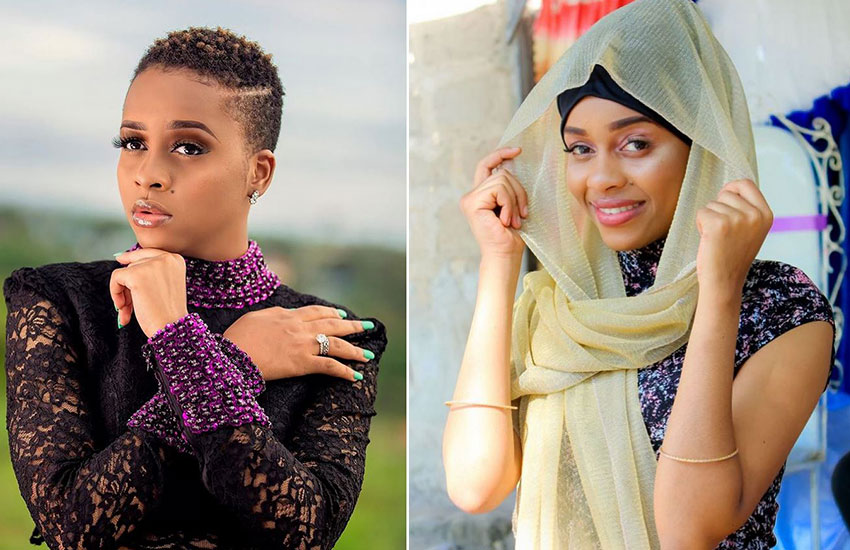 26-year-old Tanzanian singer and songwriter Faustina Charles Mfinaga alias Nandy has revealed rare details of her past relationship with Tanzanian rapper Bill Nass.
Speaking during an interview with Times FM, the sensational singer revealed that she got pregnant for Bill Nass while she was still dating the rapper, but unfortunately suffered a miscarriage days later.
"I will not dwell on that but yes, I was pregnant for him but I suffered a miscarriage. He brought me some medicine which I took, and they led to my miscarriage," she claimed.
The 'Ninogeshe' hitmaker alleged that Bill Nass might have intentionally bought the medicines for that effect, but it's the past and she has forgiven him.
"I was excited about the pregnancy and of course I was hurt when I had a miscarriage," she said.
Dismissing reports that the two are back together after they released a song titled Bugana two weeks ago, Bill Nass clarified that their relationship is purely work-related.
"Unajua Nandy ni mshkaji wangu sana, nashindwa hata nikuambie nini, kwa sababu tangu tumeachana tumekuwa marafiki wazuri na yote ni kwa sababu ya kazi tu hakuna kingine, hivyo mara nyingi tumekuwa tukisapotiana," he said.
The two parted ways sometime in 2017 and according to the rapper, there were so many reasons as to why they could no longer be in a relationship.
"Nandy and I broke up in 2017, actually a few months earlier, it's just that we never made it official until the end of 2017. There were so many reasons why we couldn't continue dating, one being that I was still in school and was trying to you know, finish and all that," said Bill Nass.
Related Topics