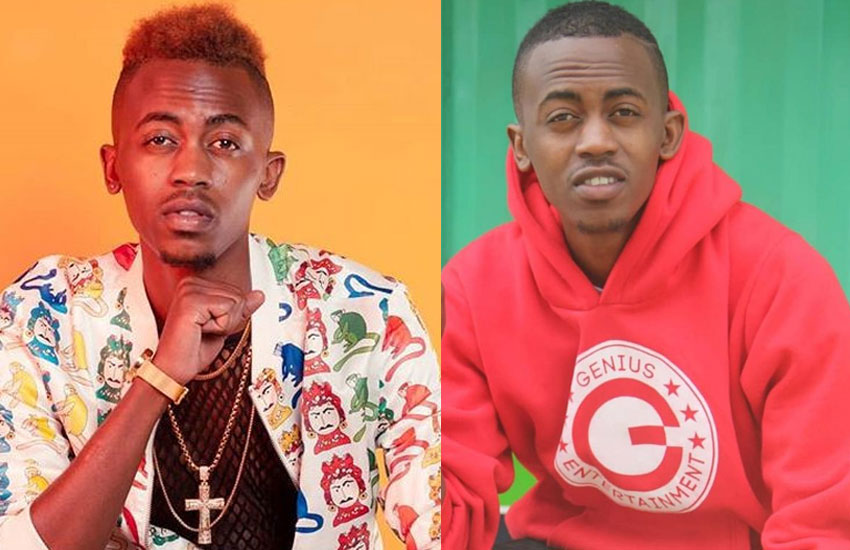 Kenyan gospel singer Weezdom is in mourning following the death of his step mother who succumbed to cervical cancer.
Taking to Instagram to share the devastating news, Weezdom stated that his step-mother was diagnosed with stage three cervical cancer almost a year ago and had been receiving treatment at the Texas Cancer Centre until her demise.
"1 Year Ago my Step Mom was diagnosed with Cervical Cancer already at Stage 3.Since then, she's been in a lot of pain and Hospitalized at Texas Cancer Centre Until Jana When She Left Us, Rest In Peace MOM I love You," he wrote.
The EMB records signee received overwhelming condolence messages from his fans who urged him to take heart and be strong.
Tough past
Even with the unfortunate passing of his step-mother, Weezdom has had episodes in his life that were as trying.
In an interview with Mzazi Willy M Tuva, Weezdom confessed to being a robber and a drug addict before he gave his life to Christ.
"Nilikuwa mhalifu, niliuza bhangi na kushiriki wizi sana. Nikiwa na sare za shule, nilisafirisha bastola kwa bag ya vitabu kutoka korogocho, Mathare hadi Eastleigh" he said.
The Amenitoa Far hit maker who has been to rehabilitation for his drug addiction said that it was not easy for him and urged people to understand addicts because it is very difficult to just stop and move on with life like any other ordinary person.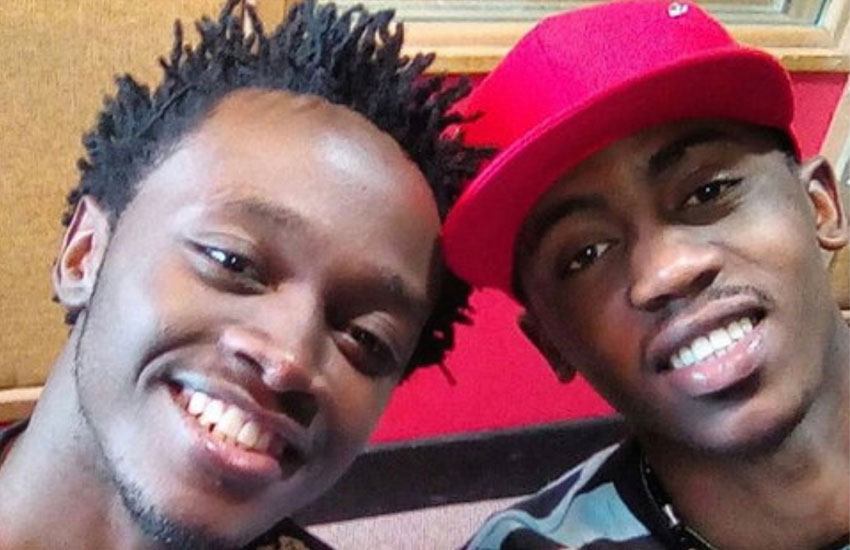 Weezdom owes his complete recovery to former news anchor Jamila Mbugua and her husband who never left his side until he was completely free of his addiction.
In a lengthy post that has since been deleted, Weezdom recalls his dark past thanking the couple and God for the far he has come.
"When The Breaking News Started Trending Jana Jioni About Former Tanzanian BBA Contestant's Condition @armenando .. I Was Moved To Tears Not Because I Know Him Personally But Ni Juu I Could Relate Coz Five Years Ago I Was In The Same Situation Fighting Drug Addiction And Its Not As Easy As People Think… It Took Me Self Acceptance, Support Ya Wasee Na Uamuzi Wangu Mwenyewe To Start The Journey To Recovery.
"I Remember Vile Nilitoka Rehab One Of The People Who Held My Hand Nisirudie Drugs Na Sitawahi Wasahau Ni News Anchor @jamilambugua And Her Husband Mr Warui..They Took Me To Church And "Thats When I Gave My Life To Jesus….. Becoming Born Again And Being Around People Who Used To Encourage Me And Give Me Strength Everyday Is What Made Me Never Go Back To Drugs… Now Am A Living Testimony May God Bless You @jamilambugua…::::Watu Wa Mungu Pliz Instead Of Mocking And Blaming Our Brothers And Sisters Who Are Caught Up In This Disaster Tafadhalini Lets Support Them And Hold Their Hands Na Tusigive Up On Them .. #NakuombeaSana Nando Na Wote Ambao Wako Kwa Ngori Kama Hii.. God Awasaidie.. Its Possible To Be Sober Again…. Its Possible #GodMbele," he wrote.
Related Topics