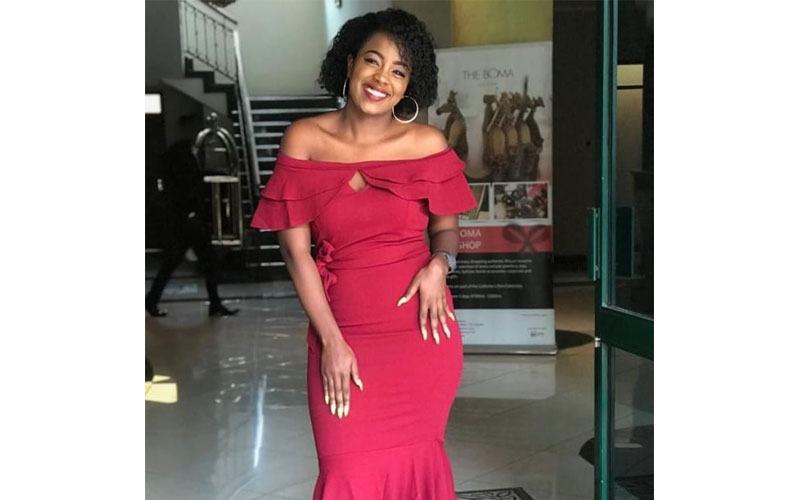 Actress Jackie Matubia popularly known as Jolene from the famous TV show Tahidi High has revealed details on why she left the show.
Speaking to Parents Magazine, Jolene stated that she left the show after getting pregnant. She went on to say that she tried hiding the pregnancy up to four months when she couldn't do it anymore.
"I had to leave the show when I was four months pregnant because I'd bought so many skirts and it was getting harder to hide the bump," she said.
Jackie also dismissed rumours her marriage to Kennedy Njogu was on a rough patch after the couple pulled down all photos of each other from their respective social media accounts.
The mother of one said that they chose to remain private as a couple so as to avoid attracting negativity.
"We celebrated our third year of being legally married in May this year but I understand that with the decision to not post him, it raised questions," she said adding that, "It was something we decided on together. Back when we were dating, we were all over social media and lovey-dovey but after a while, we realized that we were opening up our marriage to people which could after us negatively so we stopped.
"Not that it's wrong for those who post, it's just not for us. He understands that my job involves putting myself out there and I understand his job and his personality so it's never an issue with us," she explained.
About four months ago, the actress shocked many Kenyans with her skincare routine. She admitted to using her morning urine to wash her face to get rid of breakouts.
"There's a time I had a breakout and I tried my morning pee, that thing works miracles. Wash your face with morning pee, it works miracles," she said.
Related Topics