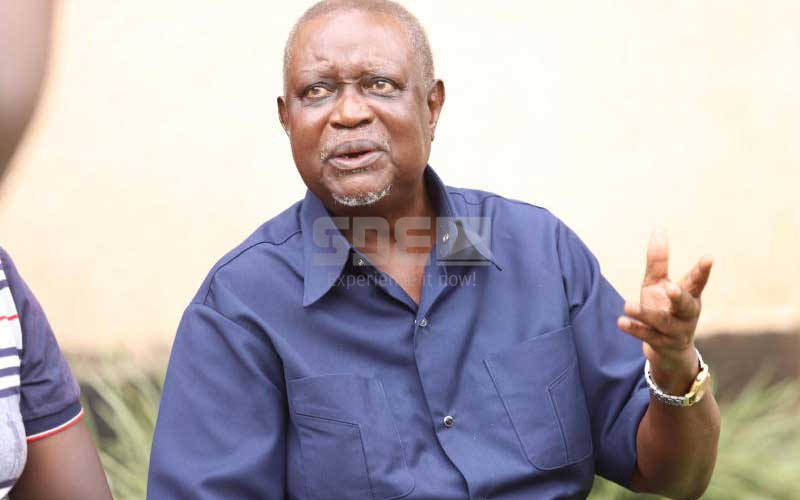 Opposition chief Raila Odinga's brother Oburu Oginga has hit at the Ethics and Anti-Corruption Commission (EACC) over claims that he irregularly acquired public land.
Dr Oburu said that he is being targeted because he is Raila's brother. He explained that he followed the right procedures while obtaining the land in question.
Speaking yesterday, Oburu said he acquired the parcel of land in 2001 after the Government advertised several plots for sale.
"I do not understand those saying I obtained the land illegally. They advertised and many people expressed interest to purchase it," said Oburu.
According to Oburu, the land is about an eighth of an acre. Not a half an acre like it has been reported.
The politician spoke after EACC announced that it will repossess the land.
EACC Chief Executive Officer Twalib Mbarak recently announced that EACC will start de-registering the lease issued to Oburu.
Mr Mbarak said EACC will communicate to the Ministry of Lands to revoke the certificate of lease illegally issued to Oburu.
On Friday, High Court Judge, Justice Stephen Kibunja ruled that the lease given to Oburu was not protected under Article 40 of the Constitution.
Corruption purge
Yesterday, however, Oburu alleged that the move by EACC was political and questioned why other people who were allotted land are not targeted.
He said that he has been willing to give the land to the Government since the time he served as an assistant minister for finance.
"Why they are singling me out is because I am Raila's brother. It is political," said Oburu.
According to Oburu, the issue is a desperate attempt to drag Raila into the purge on corruption.
The legislator instead challenged EACC to focus more on bigger corruption cases instead of looking for publicity.
"They should do thorough investigations and focus more on mega corruption," said Oburu.
The matter touching on Oburu's land dates back to 2010 when EACC filed a case accusing him of acquiring the half-acre piece of land in Kisumu illegally.
Related Topics