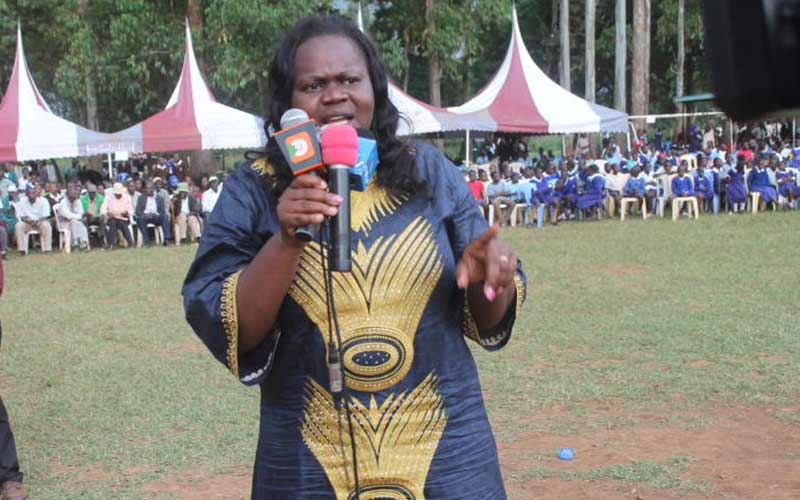 Homa Bay Woman Representative Gladys Wanga has opened up on her struggle with colorectal cancer.
Speaking during a session with the National Assembly's Health Committee on Tuesday, the Woman rep revealed that her stage four cancer went undetected for years.
She is pushing for the Cancer Prevention and Control (Amendment) Bill 2015 to be passed, terming the initiative 'personal'.
"Chair this bill is so personal to me because I am speaking from experience. I was diagnosed with cancer and before diagnosis, I could not tell what I was suffering from because sometimes the disease is there, and you do not feel pain. The main issue is that many people have been misdiagnosed because even the doctors themselves cannot tell from the onset that someone has cancer," she said.
According to an excerpt by Mayo Clinic, Colorectal cancer, also known as colon cancer, is cancer that affects the colon or the rectum.
"Many people with colon cancer experience no symptoms in the early stages of the disease. When symptoms appear, they'll likely vary, depending on cancer's size and location in your large intestine."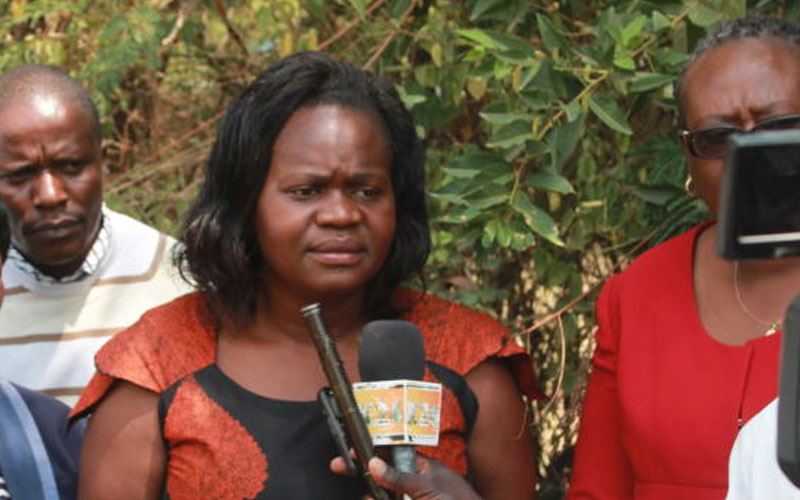 The Woman Rep is urging assembly members to help push the bill so that cancer can be considered a component of primary care in health facilities.
"We need to make it a primary healthcare to avoid late diagnosis which in turn becomes difficult to treat leading to deaths which would have been prevented," Glady's explained.
Similar Diagnosis
Also bravely battling stage four Colorectal Cancer is Kibra MP Ken Okoth who has shown tremendous improvement after months of treatment abroad.
According to the MP, for over a year, he exhibited symptoms of ulcers and, at times bacterial infections which he was constantly being treated for.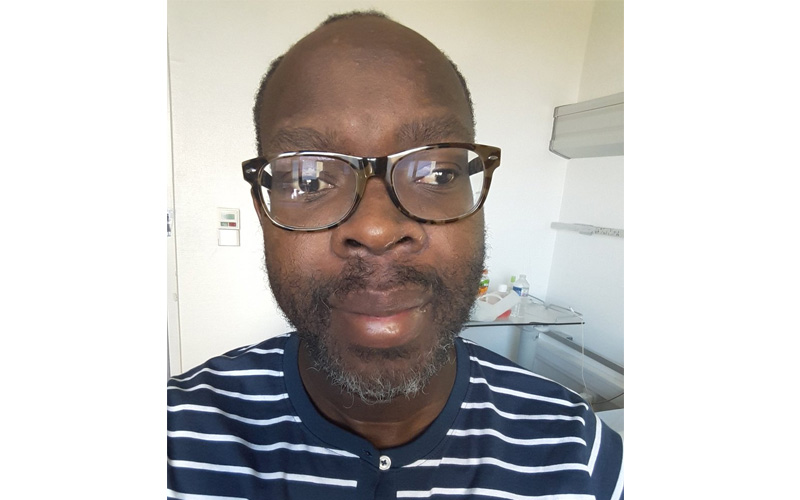 By the time his doctor ordered some advanced scans, his colorectal cancer was found at stage four.
READ ALSO: Esther Passaris visits Kibra MP Ken Okoth in Paris
In a recent tweet, Okoth posted an unrecognizable picture of himself during chemo explaining the harsh effects the treatment had had on his skin and immune system.
"Napambana na hali yangu kabisa. Chemo drugs brutal on the skin and immunity system."
Governor Anyang' Nyong'o
Kisumu Governor Anyang' Nyong'o was diagnosed with prostate cancer in 2010.
"My first reaction was shock of course, but then I had been following the rise of my (Prostate-specific Antigen) PSA for some time.
"My doctor immediately put me on hormone therapy to stop the spread while awaiting further treatment.
"Fortunately, further examinations in the US showed that the cancer was still confined to the prostate capsule so I could go through intensity modulated radiation therapy (a type of external beam radiation therapy) successfully and be cured," he told the Nation.
Fallen Soldiers
Bob Collymore
Safaricom CEO, Bob Collymore died on Monday, 1st July 2019 at his Nairobi home after a brave battle with Acute Myeloid Leukemia.
READ ALSO: Safaricom CEO Bob Collymore passes away at Nairobi home
Mary Kamanthe Mutua
Coast top pupil in the 2018 Kenya Certificate of Primary Education (KCPE) examinations, Mary Kamanthe Mutua, passed on last month after battling bone marrow cancer.
READ ALSO: Sad: Mary Kamanthe, 2018 Coast top KCPE pupil succumbs to cancer
Big Kev
The entertainment fraternity mourned the loss of one of their own a year ago after the sad news of Big Kev's death broke. Kevin Ombajo the CEO of Trublaq and former Capital FM employee had been battling cancer which left him in and out of hospitals.
Related Topics