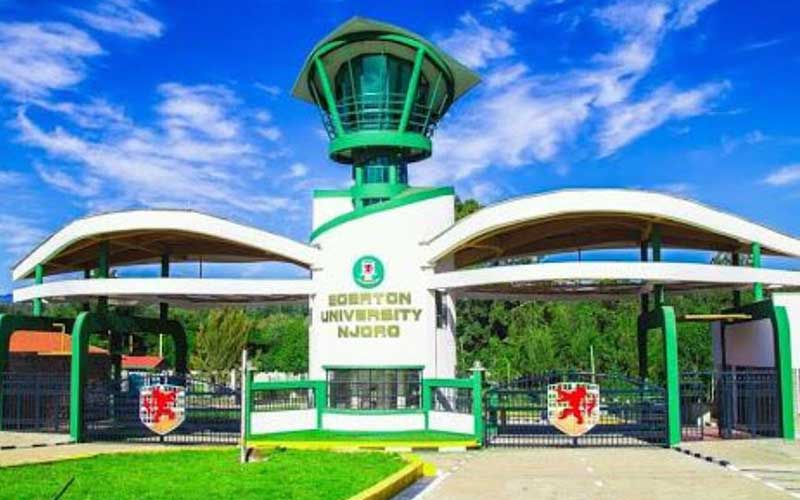 On June 14, Njoro-based Egerton University launched a state-of-the-art gate.
According to reports, the gate which was constructed at a whopping Sh70 million took two years to construct.
The gate, which boasts of ultra-modern security features was initiated by the institution's former Vice Chancellor Prof Rose Mwonya in 2017.
READ ALSO: Egerton Chancellor Narendra Naval donates entire salary to needy students
During its construction, Mwonya was suspended over claims of mismanaging the institution.
Reactions
Following the unveil, a section of Kenyans on twitter argued that the monies put into the project could have been diverted in improving the quality of education at the institution.
Here are some of the sentiments:
Wooow Nice Secure Gate... but:- 1. After learning in a "secure" place whats the probability you get a job? 2. What is the ranking of Egerton Nationally let alone globally? 3. Hii gate wanafunzi watatumia kama lecture hall ama referee kwa C.V? e.t.c.#EgertonSecurityComplex pic.twitter.com/JsorVsdie4

— S.N. Nyamao ???????? (@snnyamao) June 14, 2019
Most Universities in Kenya boast of great infrastructural projects (Which is not a bad thing) however, do we bother to ask if there are improvements in Academic perfomance? Can egerton for instance promise an improvement in their ranking globally?#EgertonSecurityComplex pic.twitter.com/RtHitGYw7t

— S.N. Nyamao ???????? (@snnyamao) June 14, 2019
Our public universities seem obsessed with modern gates instead of using the millions for research. There was Kenyatta University with a gate worth 80m. Egerton University is opening its gate worth unknown millions whose theme is #EgertonSecurityComplex. Priorities upside down.

— Wema Fadhili (@Wemafadhili) June 14, 2019
Other big universities have more advanced and modern gates. When Egerton university raises it's bar, it's a crime #EgertonSecurityComplex pic.twitter.com/3Fpm7L2qBa

— Kigen Kibet Msc (@KibetKigen_) June 14, 2019
Shows us the fence or the perimeter wall around the University , then we will talk about the gate anyways security starts with you!!#EgertonSecurityComplex

— Opiyo JF Apiyoh ???????? (@opiyok97) June 14, 2019
Considering the number of students that this institution holds it's worth it #EgertonSecurityComplex

— Anne ???????? (@Annahmugure) June 14, 2019
Egerton deserves such great infrastructure. However, the cost is very much inflated. A proud Alumni ???????? @Nyigi_ #EgertonSecurityComplex

— Dennis Muvaa (@DennisMuvaa) June 14, 2019
Related Topics