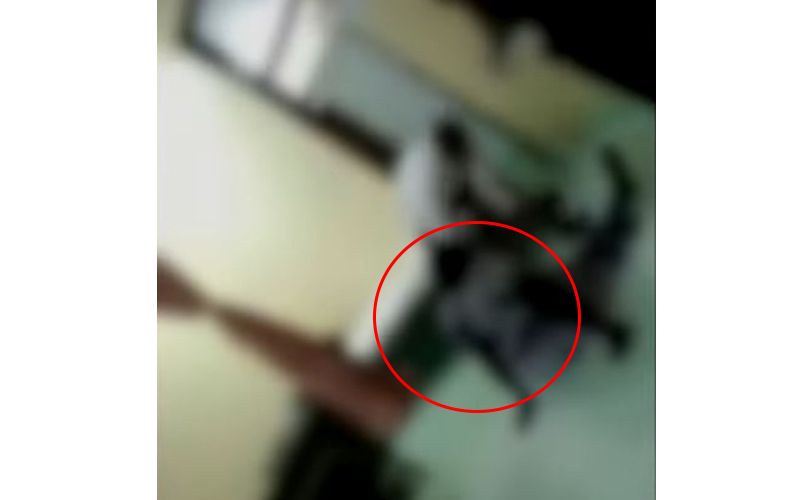 A shocking video of a woman giving birth at the reception of Shalom Community Hospital, Athi River with the nurses staring at her as they sip tea has left Kenyans upset.
The video which was uploaded by a man who escorted his expectant wife to the same hospital shows the helpless woman on the hospital floor with no assistance.
The man confronted one of the nurses who gives her name as Edna why they left the woman unattended to as they took their tea but she did not respond.
"Why are you letting this mother drop her child on the floor as you sip tea? Why? Is this what the management tells you?" the angry man asked.
The nurse he was addressing continued to flip the pages of a book she had placed on a table without responding.
Edna then leaves the table and heads to an examination room where the man follows and asks for the name of the nurse they were taking tea with but she did not respond.
"So as I was seated waiting for my wife to be attended to, an older woman is rushed in on a wheelchair, there are three nurses on the table taking tea, they seem not to bother about the woman despite being notified it's an emergency case, so the woman pleads with one of them "haki nisaidie" one of the nurses told her to get up and walk," the man recounted.
The man explains he then tried to help the woman who at this time seemed to be in a lot of pain walk.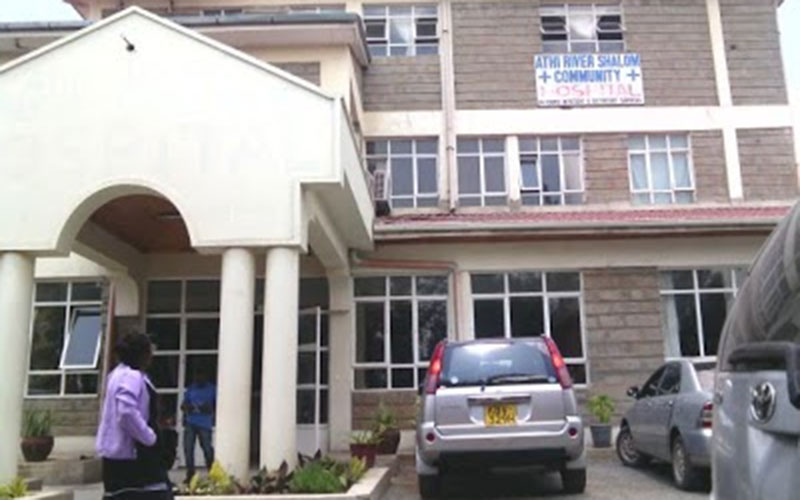 "I helped her up with no aid from a nurse, we made about three-four steps mama akashout mtoto anaanguka then boom! Mtoto akaanguka kwa floor" he said
It was after this that the man picked up his phone and started filming as a male nurse rushes to pick the baby from the floor as the other nurses continue enjoying their tea.
Shalom Hospital has however confirmed that the mother and child are doing well.
Netizens who came across the video had a lot to say as they were not happy with the treatment the woman got at the hospital, with some calling for nurses to be arrested.
READ ALSO: VIDEO-Woman gives birth at hospital reception floor as nurses take tea
Sharon Okuyo Waaaaah!!! Sonko must see this...?
moses agwandah Health sectors more so individuals is soo rotten...... They only know to unite when they need money..... Very useless?
Nicholas Mutisya So every delivery should be done with the assistance of qualified staff - away with traditional birth attendants - and these are some of the "qualified" staff? We live in a strange society!?
Sharon Okuyo People can be so heartless?
John Kariuki Really is this what we've come to. This isn't humanity anymore?
stephen chep They should be fired!?
Monicah Kiptoo This very wicked. God will repay them. A fellow woman? Really??
No Matusi Those nurses need to be arrested and taken to Langata women prison for negligence. Close the hospital down. It seems they have not been taught how to attend emergency cases.?
Maggie Wanjohi I bet they don't know the pain of giving birth. Calling out for the government is like talking to a deaf person Sonko is the only person who hears a woman's cry/pain. #ifikiesonko?
Mary Mutua Ridiculous!! Hw did they qualify to b Nurses?? Useless. Sonko to the rescue.?
David Githiomi If I may ask. Where did we go wrong? When a nurse sits down uncomfortably seeping a cup of tea and someone is delivering on the floor. I thought nursing is a calling with plenty of empathy.?
Susan Ruo Yaani watu wamekosa hofu ya Mungu ivi??? Alafu tunashangaa mbona mvua hainyeshi?
Bestill Findrest People are not angry enough, saying waa heartless and stuff, fire and jail them, revoke their licences period. I lost a relative and an unborn child due to negligence. The mom and or the baby could've died while these monsters were enjoying some tea- playing with people's lives. The poor woman begs to be assisted and this happens? They MUST lose their jobs and be flagged to never operate as nurses ever again and later find a profession that doesn't deal directly with people's lives, women for that matter- utterly disgusting, put their faces on here clearly to be seen for what they are.?
Related Topics