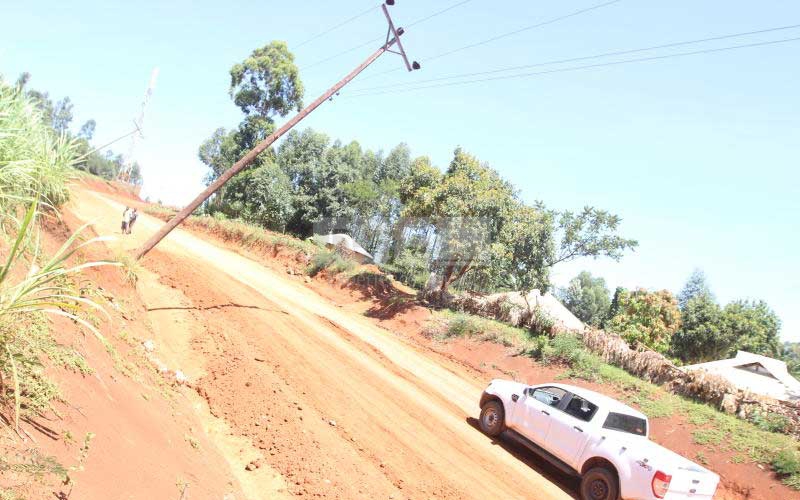 Detectives are investigating claims that some Kenya Power employees infiltrated the company's billing system to embezzle Sh1 billion.
On the spotlight is the pre-paid token generation and the post-paid bill, which the tech-savvy employees are said to have manipulated to divert the State Corporation's revenue into their own pockets.
The employees are said to have connived to generate extra tokens or create loopholes that facilitated the sale of genuine tokens in the black market.
An insider revealed that with the knowledge of the system, the employees under investigation were able to generate tokens sold cheaply to third party merchants at the expense of the company.
With the knowledge of the integrated customer management system, the suspects, most of whom are from the IT department, are also said to have tampered with its operations to alter bills by lowering them at the expense of the company.
In the process, the staff are said to have pocketed money to assist in "clearing the system and also generate pre-paid tokens". There has been public uproar over cases of inflated customer bills and questions about varying quantities of pre-paid tokens.
To tie the loose ends in the nearly one month's investigations, detectives are seeking court's intervention to access the systems involved and also warrants to search the suspects' houses in what could be another scam involving the power supplier.
Five suspended
Five employees in the IT department have already been suspended by the company and are under investigation.
Kiambu Senior Principal Magistrate Stella Atambo has granted the Directorate of Criminal Investigations (DCI) permission to search the homes of the five employees implicated in the scandal.
Related Topics