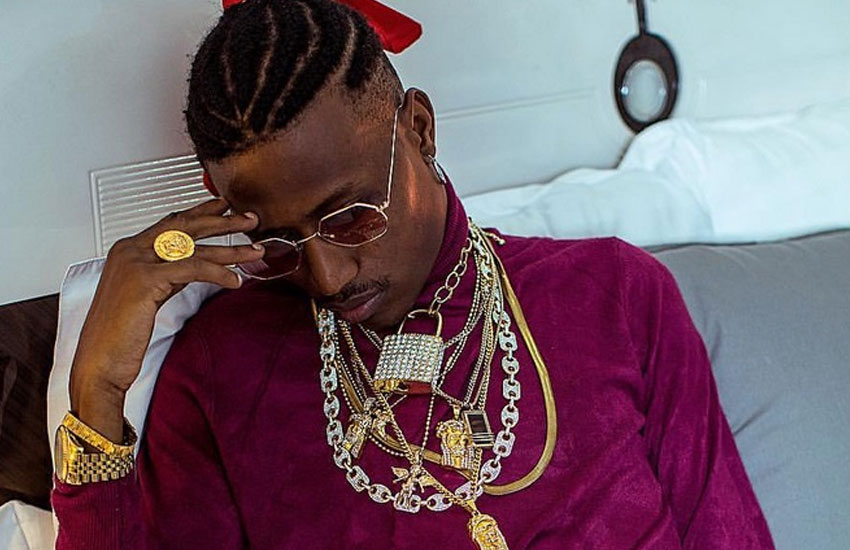 The movement seeking the legalization of bhang in Kenya has a new supporter in their corner, rapper Henry Ohanga popularly known as Octopizzo.
In an interview with Mzazi Willy .M. Tuva, Octopizzo praised Kibra Member of Parliament Ken Okoth for working on a bill seeking the legalization of bhang in Kenya.
According to Octopizzo, bhang should be legalized as the plant has medicinal value.
He defended the side-effects associated with the drug explaining that even if ugali was rolled up and smoked, it would also have adverse effects.
The Namba Nane rapper reiterated that its legalization will be an avenue to create employment for the youth.
"Do you think our leaders are doing the right job?" Asked Tuva.
"Wana try. Leader wetu pale mtaani naweza sema amejaribu. Amekua akisupport education, arts na pia kuna kitu ali table pale parliament ya ku legalize ngwai (bhang). Na hio ni important sana,"said Octopizzo.
To which Tuva posed, "Why do you think ngwai should be legalized?"
"Why not," he went on.
Tuva: "Kwa sababu ina madhara."
"Madhara gani?" Si pombe ina madhara? Sigara iko na madhara mbaya kuliko bhangi…Medicinal - unaweza kunywa ata kwa chai. Si lazima uvute. Mtu akisema ku legalize marijuana si ati ni kwamba watu wavute tu. Waeza weka kwa chai na haina madhara. We ukinywa chai umewahi sikia ina madhara? Ushawahi sikia kitu inaitwa ganja tea?"
"Ni madhara ambayo yanakuja baadae," Tuva pressed further.
"At saa hii ugali ikiwekwa kwa roller uivute itakua na madhara because ni smoke. Ata ukichoma takataka…" he added.
Octopizzo went on to reveal that he sold bhang when coming up and that he uses the plant when he is in Los Angeles, USA, and Amsterdam -Netherlands - where it is legal.
Related Topics