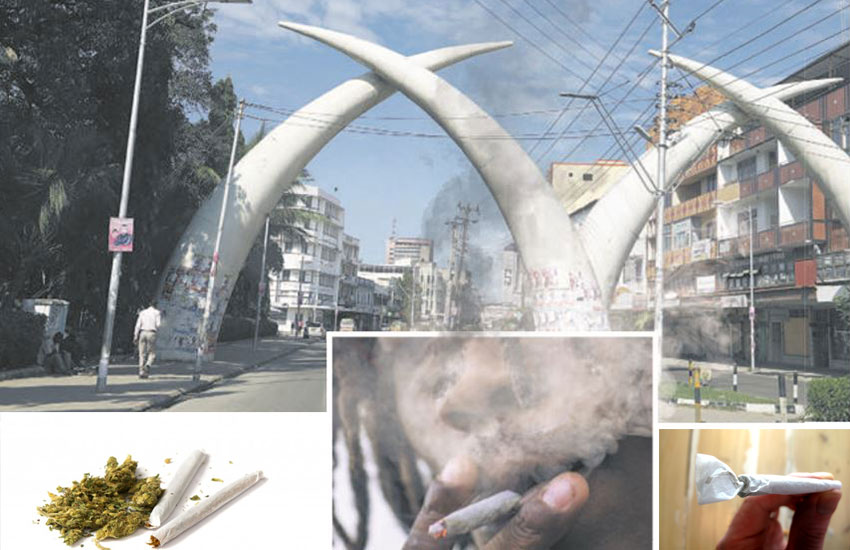 It is around mid-day in Mwandoni, Kisauni, Mombasa County.
14 year old Shabaan Mwakurauka and his middle-aged father are seated on a wooden bench outside their house when he begins to roll a joint. A few minutes later, he lights it up and after several lengthy puffs he passes it on to his father who without blinking continues to smoke the weed.
Their neighbours, adults and their children continue with their chores unbothered by father and son business. To some of the womenfolk, this is nothing strange. Their own husbands and sons long became hooked up to habit, to the extent that smoking marijuana is no longer viewed as strange.
This scenario is however not confined to Mwandoni. It is replicated in majority of other estates in Kisauni - particularly Mlaleo, Barsheba, Bakarani and Mshomoroni where boys as young as 12 years smoke weed with the full knowledge of parents who cannot reprimand them because they too, are addicted to the drug. It is equally not rare to encounter parents and their sons smoking it together. And the consequences are dire.
"Bomu (bhang) is a way of life here. Many of us cannot do without it and our parents know it. We are jobless and it helps relieve stress and makes us bold to do what we do for a living. I smoke it at least thrice in a day and in the evening before venturing out with my friends. We do not spare anyone on our way. It is either the wallet and the phone, or we stab you," an addict teen who only identifies himself as Mohammad and who confesses to be a member of the dreaded Wakali Kwanza criminal gang told The Nairobian.
The boy says his parents have no problem with his addiction or what he does at night, because he brings some of his ill-gotten income home and also buys muguka (mild stimulant) for his father who reportedly cannot sleep a wink without chewing the leaves.
Mohammad introduced this writer to his father who tried to justify smoking of bhang after being assured that his identity will not be revealed.
"I see no problem with my son and friends smoking marijuana as long as they are not using unga (heroin), which besides reducing users to vegetables is also expensive. A roll of bhang only goes for Sh20 and as long as he smokes it indoors, away from the danger of being arrested by the police, I find no problem here," he says.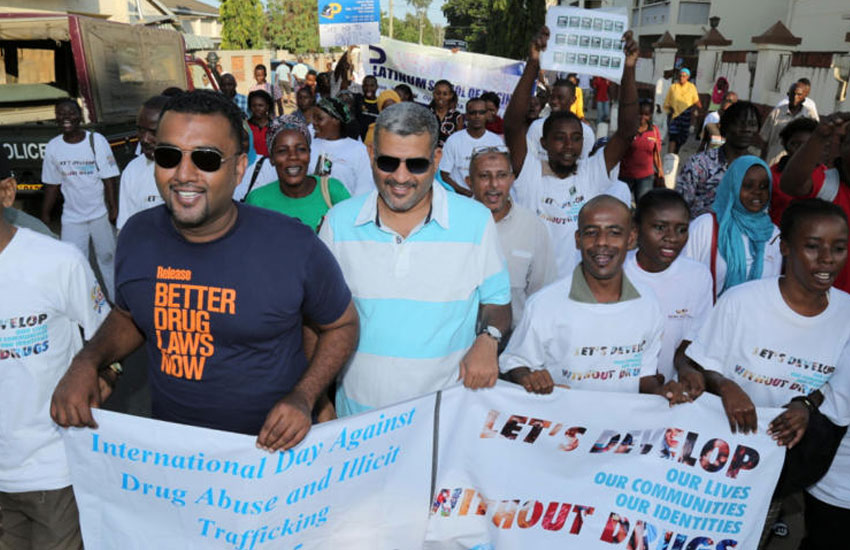 The father refuses to talk about his son's involvement in violent crime but quickly points out that if indeed he is a criminal, the police would have felled him a long time ago.
"There are many people who have smoked weed for decades and they have never involved themselves in crime. They also remain healthy, so the police should stop harassing our youth," he says.
The police, meanwhile, have not been winking at bhang addicted youths who indulge in crime. A special police unit known as Barreta has been operating in Kisauni for the last three years with a view of eliminating violent crime and drugs abuse in all neigbourhoods in Kisauni.
Every week, hundreds of youths are arrested but most of them are bailed out by their parents or local politicians eyeing the votes of the residents.
While Barreta squad has been accused by civil society officials of killing suspects in cold blood, Mombasa Police Commander Johnstone Ipara says his officers only kill armed gangsters in self-defence and dares two human rights groups - Muslims for Human Rights (Muhuri) and Haki Africa to declare their interests in criminals since they are always defending them.
The two groups have been accusing the police of carrying out extrajudicial killings and according to Haki Africa Executive Director Hussein Khalid up to August last year, his organisation had recorded 56 cases of extra-judicial killings.
"Every human being has a right to live. It is sad to see the police usurp powers and silence innocent people in the name of fighting insecurity. Due to the increase in police killings, the public will soon get angry and turn against the law enforcers," Khalid says.
But according to the police commander, the challenges of violent crime and drugs are closely intertwined as most of the suspects his officers arrest are found in possession of various drugs, particularly bhang.
An officer who is a member of the feared Barreta squad who spoke on condition of anonymity as he not allowed by his seniors to speak to the media confessed that his unit is overwhelmed by the huge number of youthful criminals in Kisauni.
"When always trace crime to drug abuse. The tragedy here is that most parents do not warn their children against using drugs.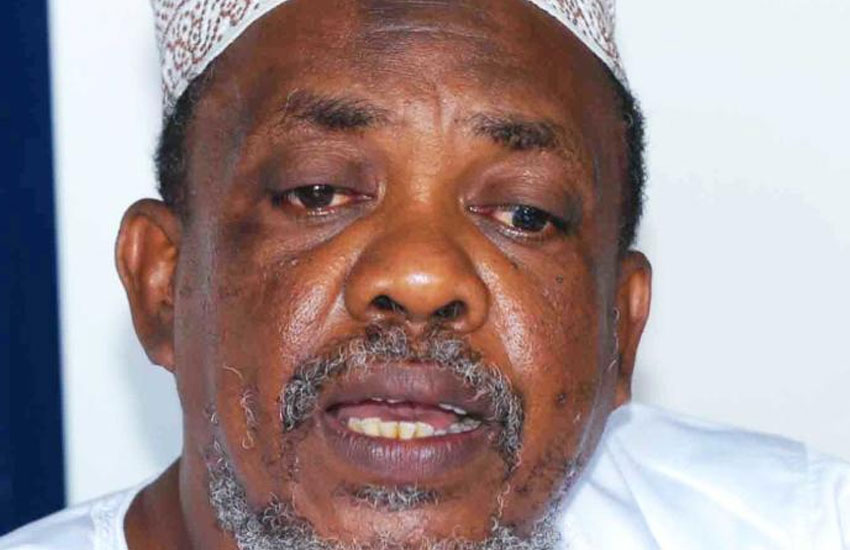 "We have cases where some parents give their sons money to buy bhang when they demand it just to appease them. There is a big problem here since many view bhang as the lesser evil compared to narcotics," he explains.
Ironically, the number of addicts and peddlers is overwhelming, forcing the law enforcers to concentrate on 'more serious' crimes.
Although Kisauni is the most affected, bhang addiction is also rife in Likoni and Mvita constituencies on whose populated streets and alleys getting a joint is as easy as buying cigarettes, groundnuts or Tamarind juice.
In Majengo area in Mvita, some dealers even hawk it. It is not surprising to be stopped by a stranger asking whether you want a roll.
According to Kenya laws, any person found guilty of possession of any narcotic drug for personal use is liable to imprisonment for ten years.
Related Topics