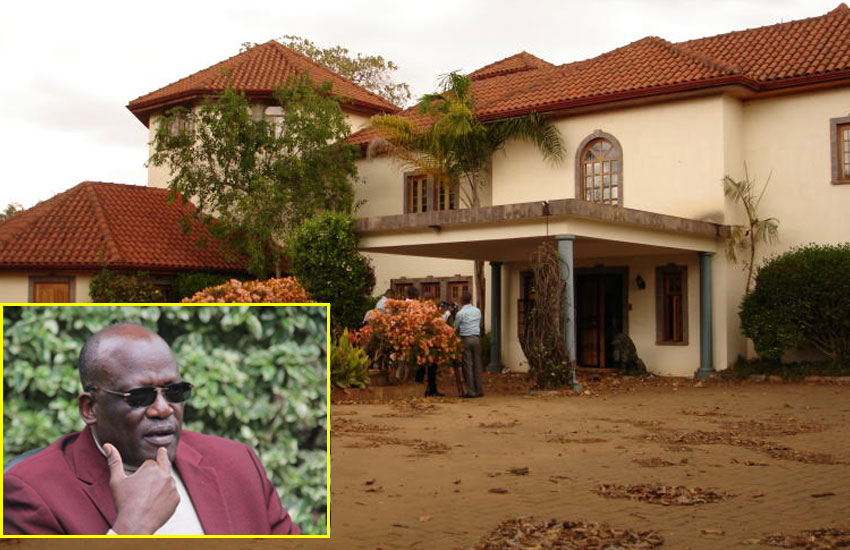 The relationship between former Machakos Senator Johnstone Muthama and his estranged wife Agnes Kavindu reads like a script for a Nigerian film.
Kavindu was evicted from Muthama's Mua home through a High Court ruling, but has since moved to the Court of Appeal.
Kavindu, the court ruled, was not married to Muthama after the judicial dissolution of their marriage in 1983 and bride price refunded.
The recovery of the bride price was made through auctioneers after her father failed to appeal against the order granted in favour of her ex-husband and in-laws.
Besides their court cases, the two were in the limelight during the 2017 elections in which Kavindu was gunning for the Machakos Women Rep post on a Jubilee ticket, while Muthama was deeply in NASA, the opposition. Muthama warned her against using his name during campaigns.
To rubbish the narrative, Kavindu even paraded her son Moses Muthama before a political rally at Mulu Mutisya Gardens and sought to know whether his looks and physique did not betray who the father was.
"He (Muthama) would introduce me to the people in churches and in political rallies as his wife and joke that no one should dare touch me," she recalls adding though people believe Muthama did not defend his seat because of her entry into politics, the actual reason was that "he had issues with Wiper Party even before my entry into politics."
Kavindu lost, coming second in the elections, and is now a part time preacher at Kyemutheke AIC, Machakos County and in local radio stations. She was appointed by President Uhuru Kenyatta as a member of the Building Bridges Initiative team formed after the 'Handshake' between him and Raila Odinga.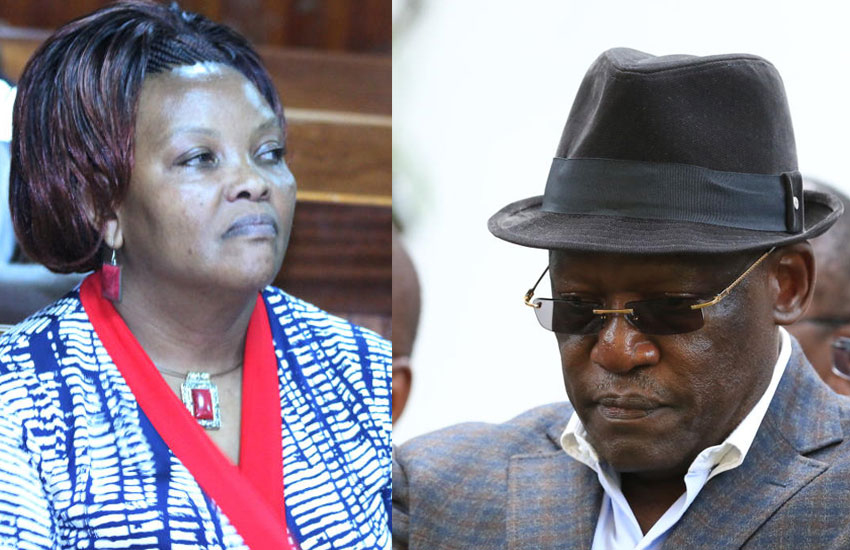 She married the wealthy politician as his first wife in 1978 but divorced her five years later citing cruelty, according to divorce papers. Kavindu was granted the custody of their two children whom Muthama willingly took care of.
Those in the know told The Nairobian that what really got the two parting ways was Kavindu not reconciling with Muthama's desire to marry other wives and when he married a second wife she lost her head.
An elderly source intimated that "she went wild with jealousy but Muthama was least bothered. He carries himself as a true African man who can marry and take care of many wives."
The second wife, Joyce Muthama, bore Muthama six daughters and they divorced, then Muthama married Jemimah Musyoka as his third wife.
The renowned gemstones dealer then married an Italian woman as his fourth wife and two children later they called it quits and Nina Maria relocated to Europe.
Kiamba, as Muthama is also popularly known, then married a fifth wife. Although Muthama says they divorced Kavindu in 1983, the woman from Ngonda village, Kangundo sub-county, has ever since identified herself as his wife. She even attended his father's funeral but as a guest and posed for photographs.
Kavindu had argued that they union resumed sometime in 1995 through cohabitation at his home in Lavington where their fourth child was born. It continued at his Runda and Mua homes where Muthama relocated her after she gave birth.
Muthama says he was not aware she was pregnant until after she delivered a baby girl and was accommodated initially as a mother of the respondent's daughter. Muthama says Kavindu remained in his Mua home for the sake of the baby and where she remained to date not as wife, but a licensee.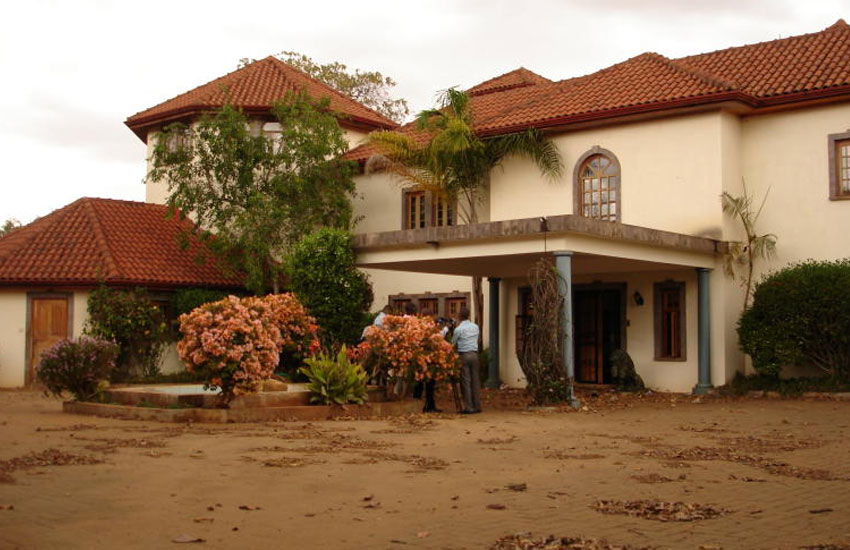 He said he wanted to turn the home into his political base and in any case, she had offered Kavindu a decent house sitting on 100-acres but she refused to move.
One of the workers whispered that Muthama "never comes here. And when he does, he never gets into the house. We know they haven't been in good terms even though he once told us, when he came to pay our salaries, to respect and listen to madam."
Kavindu hanged on to their second re-union to claim her marriage but he politician argued they were officially divorced and that even in Kamba traditions, Kavindu cannot be buried on his land.
She then sued Muthama in 2014 for using unorthodox means to evict her including disconnecting electricity and water from the house and even introduced bees. She claimed she was using swimming pool water to shower.
But Muthama's Personal Assistant dismissed the allegations and said Kavindu "messed with some wiring in the house and when electricians from Kenya Power came, they said it would cost Sh355,000 to fix. The senator will of course fix it."
"She has never slept hungry or lacked a roof over her head. Her children got the best education, yet she is an ex-wife. How can she then turn round and accuse Muthama of cruelty?"
Kavindu told the court she was reluctant to leave the Mua home for fear that Muthama intended to bring another woman to the palatial home in Kitanga village, off the Machakos Nairobi road.
At the time, Muthama lived in Runda estate Nairobi with Nina Maria and only infrequently interacted with her and she testified that "even when he was with Nina, he would still come to me at Machakos."
Related Topics