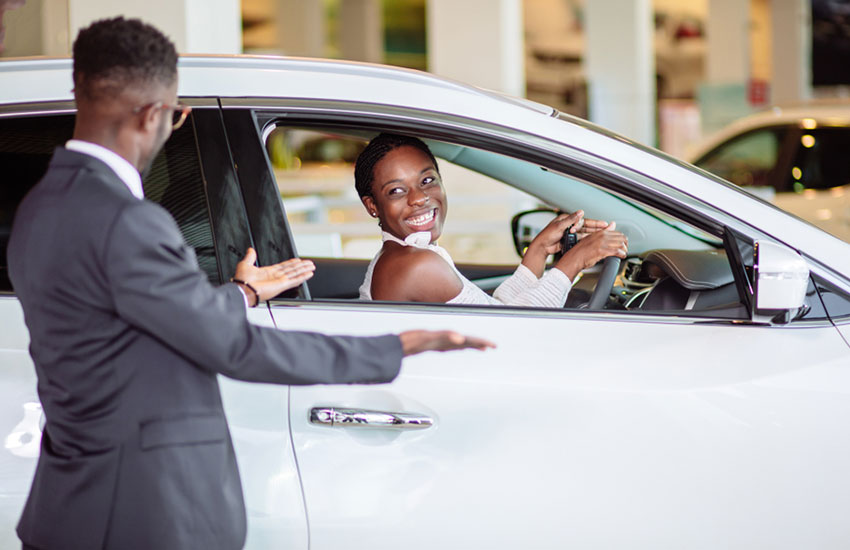 Buying a new car is still a dream for most Kenyans whose idea of mobility is stuck at Shoe-baru, Walks-Wagen and Foot-subishi.
Cars change their owners in many ways. Those who don't live in gated communities are forced to wake up at midnight, jump a flight of stairs from the fifth floor to check "kama gari bado iko" at 3am!
Others kick the tyres to check "pressure" while the carnivorous prefers bars and butcheries with a car wash from where they can monitor "vacuuming" while tearing roast goat ribs.
Here are 10 funny things about new car owners…
1. Jaza tank
New car owners get some devilish relish instructing petrol station attendants: "jaza tank!" before driving towards Naivasha to test drive and 'murder fuel yote" to see how many kilometres a full tank can pull. After that its "weka mia mbili!" for the next five years!
2. Kukojolea tires
To celebrate the purchase of a car, most Kenyans-especially from Central Kenya-have this ritual of driving out of town for "loose-mbuzi-thing" to OIe Polos to drink and then "pee on car tires" as a way of welcoming a new owner into the club.
3. Racing to shagz
Akengo cannot spend the night in Nairobi on the first day of buying a new car. He must travel all the way to Nyalgunga for a sleepover. That way, he receives blessings from his ancestors.
It also serves another purpose: showing teachers and not a few relatives, who predicted you will amount nothing how wrong they judged your latent genius!
The problem of going shagz to show off the ride is getting arrested for over speeding besides veering off the road and perching the car atop a rock near a steep escarpment!
4. Baptising the car
Just like lovers, first-time car buyers get obsessed with their new acquisitions and what better way than to give them nicknames: Baby Cherry, Selina and for those from Central Kenya, they give suggestive nicknames like Nyaguthii (one who goes), Wacera (one who roams) while those from Luo Nyanza love calling them 'Atoti' (baby girl).
5. Priest blessing logbook
To the holy Joes, a new car is a gift from God via ceaseless prayer sessions and so, the first thing they do is to give the logbook to their priest/pastor to bless it through 'special prayers'.
6. Kuchinja mbuzi
When Ken buys that noisy Subaru with a kinyambi, his fellow Nancy Boys know mbuzi lazima ichinjwe.
In shagz, it's called kumwaga damu - a way of blessing a new machine which most times is washed down with copious swilling of alcohol which is poured as libation to ancestors who walked long distances.
7. Knocking down a cat/dog
The thought of a road accident frightens new car owners and just why some Kenyans believe causing a mock accident leads to kutoa nuksi (curbs bad omen).
To execute this, some knock down the estate cat or village mongrel for good omen.
8. Sleeping in moti
Some Kenyans believe for better car control, it must 'know you' including your scent, hallucinations, dreams and level of courage and the best time is at night.
As an unwritten rule, some car owners sleep inside their new cars on day one which amuses while annoying a new wife or girlfriend!
9. Free ride
You must have noticed some Asian shop owners dish out free sweets to the first customers after opening the biashara. It is for kismat (good fortune).
New posho mill owners don't charge the first Luhya customer asking for kusiaga gorogoro moja ya mahindi. New car owners, on their part, offer free rides and to chase away mapepo.
10. Men first
Women car owners do different things from men. Some believe new cars must first be driven by a man in their life before setting foot on the gears.
Related Topics