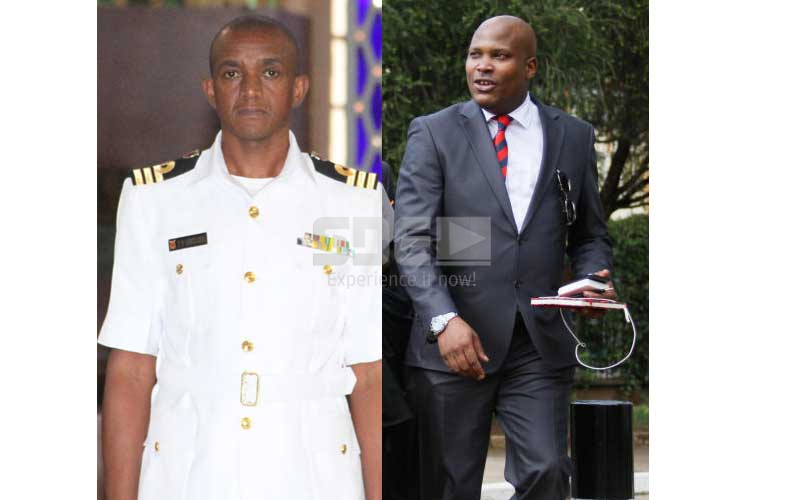 An embarrassing protocol hitch yesterday unfolded during the opening ceremony of an African Union event in Addis Ababa, Ethiopia.
President Uhuru Kenyatta's personal assistant Jomo Gecaga and aide-de-camp Lieutenant Colonel Timothy Lekolol were barred from accessing the venue of the summit through the VIP entrance.
In a video making rounds on social media, Mr Gecaga and Lekolol are seen being pushed and shoved as they attempted to make their way inside the venue of the summit.
This was during the 32nd Ordinary Session of the Assembly of Heads of State and Government of the African Union.
After struggling for nearly 30 seconds the men, who were already in the main hall, gave up and walked away. They later gained entry using another entrance.
"The door leads to the presidential pavilion. It is meant for Heads of State, who are each allowed a maximum of two aides. It is unclear why the two were turned away," said a source.
President @UKenyatta aides locked out of the AU summit in Ethiopia in 'usual protocol gaffe' pic.twitter.com/1NaXu4Fojo

— Robin Njogu (@robinnjogu) February 10, 2019
Related Topics