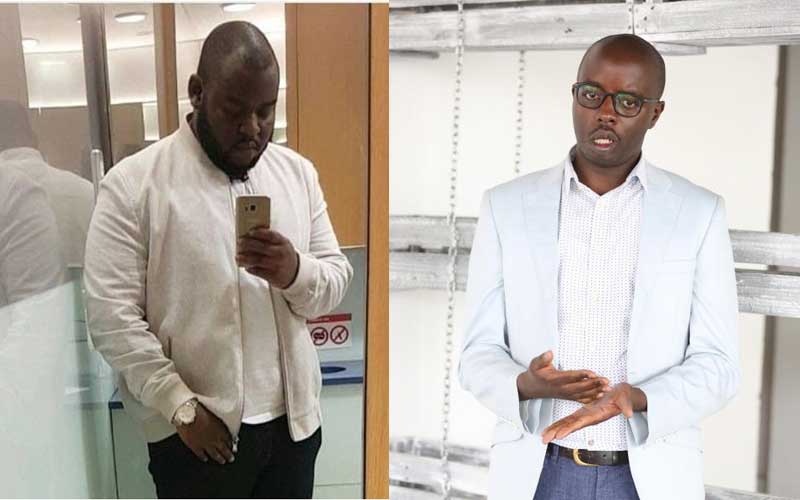 Raila Odinga Junior took to twitter on Thursday to poke fun at a terrified Michael Mudavadi, son of Amani National Congress (ANC) leader Musalia Mudavadi who was at 14 Riverside Drive during the recent terror attack.
"Hahaha, ati wewe ni nani?" Raila Junior captioned a video of Michael's rescue.
In the since deleted video, Michael is seen exiting a building at the premises with security personnel beckoning to him.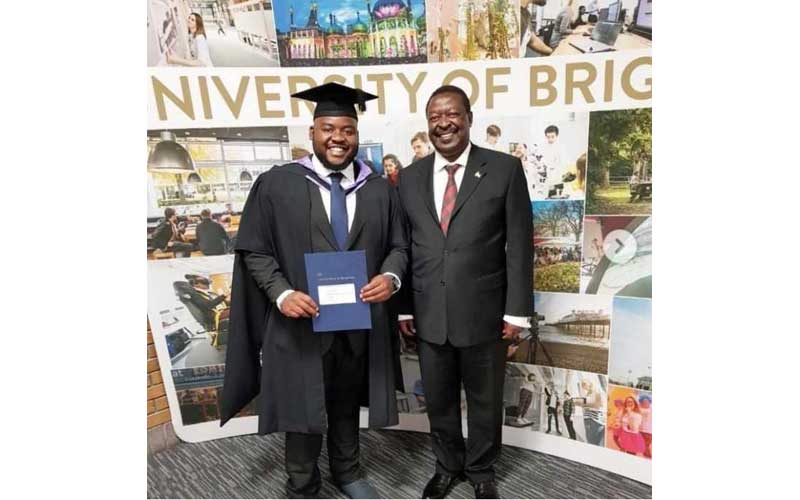 Donning a white coat and carrying a black bag, Michael is seen trying to make a call as the security personnel frisk him.
"Wewe ni nani?" an officer inquires, to which a visibly shaken Michael replies, "Mimi ni Mudavadi (I am Mudavadi)...Mudavadi Mmm Mudavadi."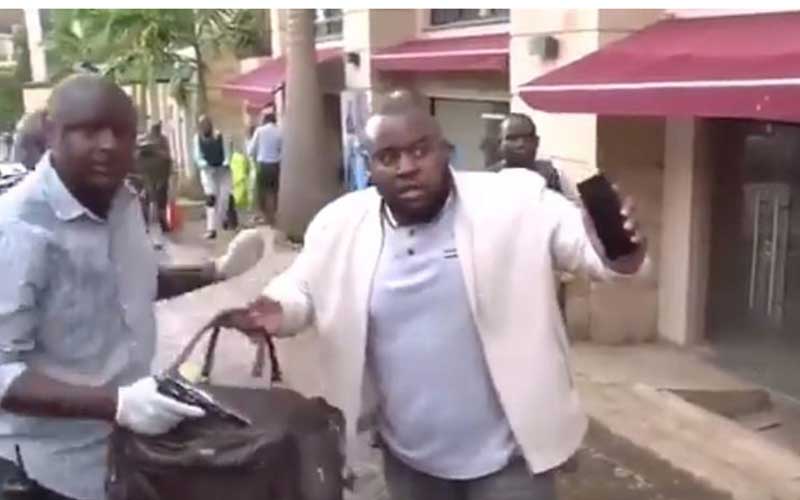 After the mandatory security check, Michael is seen running off towards the gate alongside a dreadlocked man before a police officer calls for the duo to be turned back.
"Wewe, wewe, hawa wawili wanaenda wapi?! Hawa wawili wakuje hapai! (You, you, where are those two running to, come back here)," the officer is heard shouting.
The former vice president has two other children, MaryAnne and Moses Mudavadi.
Related Topics