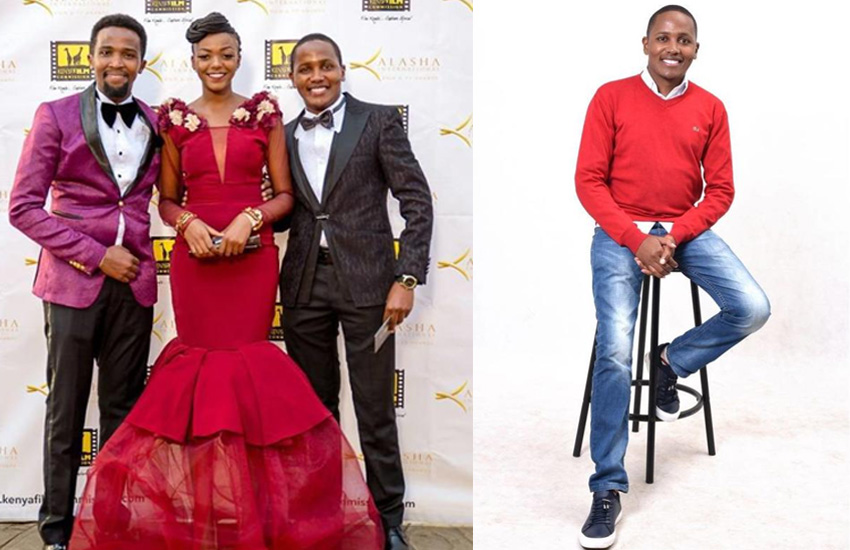 Peter Kamau plays the mean Biko in TV drama, 'Selina.' He spoke to Miriam Mukami about how being a celeb doesn't get into his head.
You play mean and strict roles. In 'Tahidi High,' you were the strict teacher, Mr Wanyama. In 'Selina', you are the no nonsense Biko, the businessman. How come?
I cannot say it is a coincidence... or maybe it is. The casting directors see something in me that speaks strictness. It is not something I envision.
Do you find yourself play-acting the cold-hearted character in real life?
Of course, there is some strictness, but I wouldn't say I am that uptight or strict. So, no. I don't think that is me in person.
What makes 'Selina' so popular?
I say this without any fear of contradiction. By far, Selina is the best TV show on Kenyan screens because we are doing something different. We are trying to raise the bar in terms of acting and cinematography.
Most feedback I get is that the show feels different from what people are used to, because there is a trend for broadcasters to go for sitcoms, mostly the ones that mimic local accents. I think people want something new and fresh and that is what Selina is.
You began acting in school set books at the Kenya National Theatre. What's the biggest difference between stage and screen?
Money. Apart from the money, how you act on theatre and screen is very different because theatre is exaggerated. TV and movies bring out the finesse of acting. It is more about your face and reactions, expressions and not the shouting and actions. It is also not as tiring as stage. I enjoy the screen more.
Read Also: Actress Catherine 'Selina' Kamau and Philip Karanja hold traditional wedding
Kenyan actors, no matter how much they get paid, are perennially broke. Why are actors not good at managing money?
It is not that actors are not good at managing money. It is just that jobs are hard to come by. So, I might be on a show and once it comes to an end, it might be difficult to get another role. So, whatever money I have saved up ends being used in here and there.
Is the stereotype about celebrities trying to live up to viewer expectations true?
Some people do cave in to the pressure. Some people see you on TV and expect you to look the same in real life, and some would go to any length to actually seem like they are living that life. So, yeah, it happens.
There are so many con artists in the industry, like producers who don't pay actors….
First of all, it is actually very wrong to get people to act for you and then fail to pay them. My advice to anyone who might get into a job with any producer is to first sign a contract that can help them deal with such con artists from a legal stand point later and help them get paid.
Can someone retire comfortably through acting?
Locally, we are not yet at that point, unfortunately. As I said earlier, jobs are hard to come by. And some of them are not that well-paying, so you end up looking for other things to supplement your income.
Your voice. It got you a job in radio…
Yes. At One FM and 91.5 Hits FM as a news presenter. The experience was good, but it gets boring after some time because you feel caged. It is the same thing every day - going on air to read news. It is not really as exciting.
Read Also: Being a celeb can be a burden, reveals actress Neomi Ng'ang'a
Are you single, how do you deal with all the attention from women?
I am not single. I am thankful for every fan that I get and I am happy for their support. I just appreciate the love and support.
What is the one thing that can change local programmes for the better?
We need to see more local production on air. We need people to keep showing the love. Unless people start watching what we are giving them, there is absolutely no way you are going to convince broadcasters to put more local content on air. We need people to give us the chance before going for foreign productions.
How do you prevent fame from getting into your head?
I acknowledge the fact that things come and go, including fame. It comes and it can go just as fast. So, one should not let such things get into their head as you are not guaranteed of tomorrow. Instead, hold on to what you find dear, like family and friends and they will keep you grounded, because they are the same people you will turn to if things don't work out.
What parts of your life prepared you for the roles you play?
None at all. I do not replicate my life on TV. I just play these characters.
Related Topics