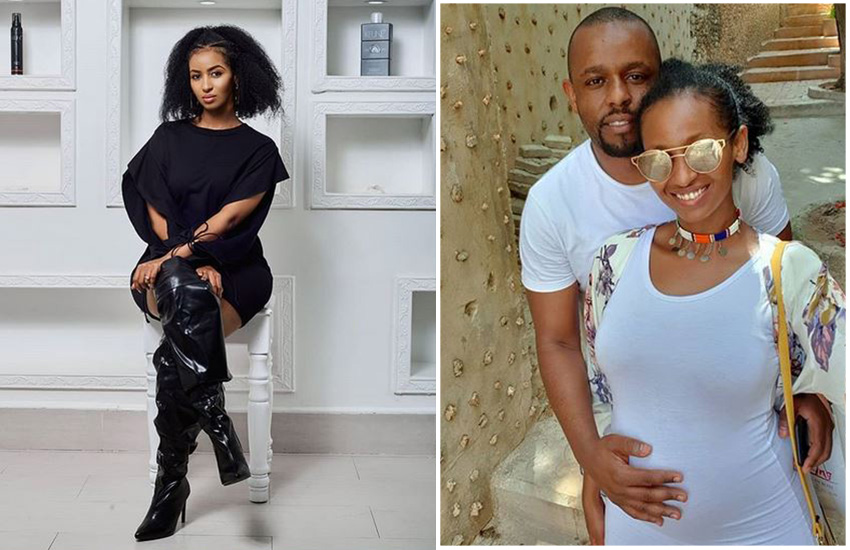 Actress Sarah Hassan has revealed how she met her husband Martin Dale.
The beauty best remembered for her memorable role in high school hit show Tahidi High as Tanya, disclosed that she met Dale in a gym.
Hassan in an interview with Kalekye Mumo said that they bumped into each other at the gym situated at the ABC place, Westlands, and started dating.
"We dated for a while. So one day we were to go to an event and the apartment we used to live in had a restaurant.
"So he suggested that we have a bottle of wine, so we go in and am wondering, there was a nice set up at the table we were going to use, is there something? Are there people who are supposed to be here?" Narrated Hassan.
She did not know he was about to pop the magic question…
"I thought it was for some other people who had booked, it was full of roses, candlelight, so I thought it was for other couples or we did not call to book.
"Then he pretends to ask the waiter if we can use the table, then we are there just having a glass of wine and there was like a pack in the middle, and I was ignorant coz it was written in Spanish.
"So he is always this surprise, romantic guy, then he goes down on his knees to propose, I didn't see it coming. Later on at the event, all our friends were there," she added.
The two lovebirds wedded on February 25, 2017, in an invite-only wedding held at Karura Forest, Westlands, Nairobi.
They are expecting their first child.
Related Topics