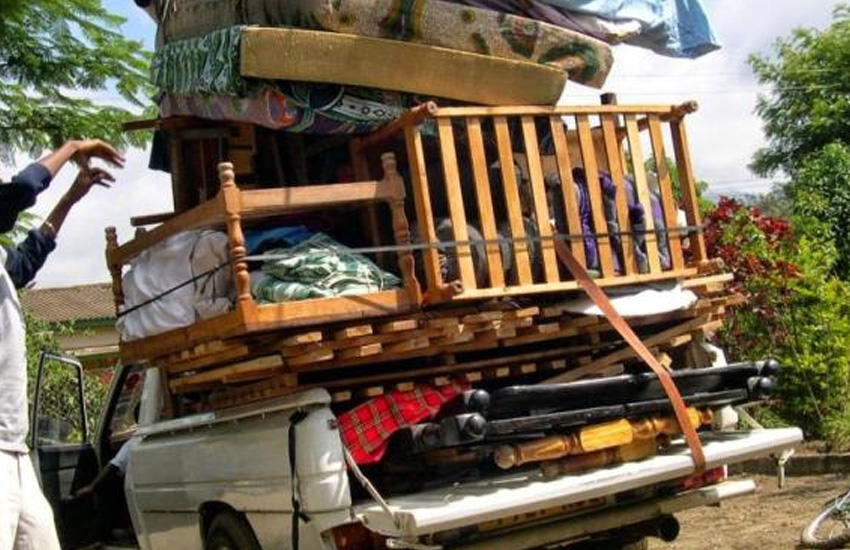 Urbanites are slowly discarding use of 'ask for transport' pick-ups and lorries when moving house.
Lawrence Kheri, the marketing executive at Cube Movers told Cheptoek Boyo how they handle snake pets, why the mwiko always gets lost and difference between African, muhindi and mzungu clients.
Logistics firms specialising in moving, are slowing running 'ask for transport' pick-ups out of business. Is it a good or a bad thing?
It is a good thing of course. Kenyans are getting informed about the different options at their disposal. Looking at where we are heading in logistics and transportation, the advice that we give people is that we offer secure, trustworthy and comprehensive service that includes parking your things and ensuring you move in a safer way which is not usually the case with private operators with pickups.
Moving houses in urban areas is very stressful. Are there stress-free ways of relocating without having to contract a logistics company?
Planning and saving money is important prior to moving as you will need to clear out of your house and pay for transportation. You can hire a vehicle from your place of work and also seek help from workmates, family and friends. The more hands you have, the less stressful its gets. It is also important to label all boxes to ensure nothing gets lost.
Why do Kenyans prefer moving houses at night?
They don't want to be seen moving. The mode of transport most of the time is also embarrassing, exposing their household stuff to the public. In addition, most people work from 8am to 5pm, so it is convenient for them to move at night, arrange their houses and be able to report to work the following morning. But if you engage a professional logistics firm like ours, you can move any time of the day.
Read Also: Do you live here? List of Nairobi's top 10 'zombie' estates
In which months do Kenyans move houses the most and why?
The last quarter of the year, from September to December, especially November, are the busiest months. This is often the time that most people are done with construction or renovation of their homes and want to celebrate Christmas with their families.
Some people also go for long holidays in December, then move to a different house on their return, or store their items in containers then proceed for holiday.
In your experience, what are the differences between moving a Kenyan African, an Indian and a mzungu?
Kenyan middle class require more convincing about the service we offer, as they always try to save on money. Upper class Kenyans understand and demand good moving service.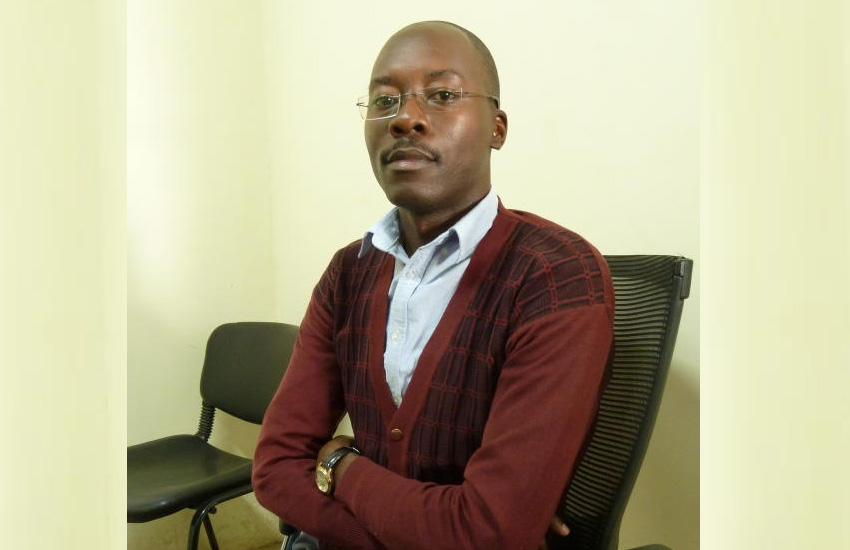 Indians also understand the service as most have no easy access to pick-up operators. Mzungus will pay for the service without negotiating, but you have to deliver to their expectations.
Are you insured against losing clients' items like cats, dogs, title deeds or college certificates?
We take responsibility in cases of loss or breakage and once compensated a person Sh500,000. For certificates and title deeds, we issue special notes advising clients to handle them, besides giving them a box to pack them. For pets, you have to have documents of origin and destination countries, documentation of imports and export permits, veterinary certificates and vaccination documents.
Read Also: 10 best neighbourhoods for a woman to live in Nairobi
How do you move impossible items like wall-to-wall aquariums?
We have different teams, each of which has specialists like electricians, carpenters, plumbers and housekeepers. We also do a survey before the day of moving and give advice on how we intend to handle sensitive and fragile items.
Logistics firms are cheaper in the long run, but many Kenyans still prefer the local transport guy with a pick-up, who often break and spoil items during a move. How can this mind-set be changed?
By creating awareness and giving Kenyans more options to choose from. The companies offering moving services also need to improve and compete fairly. Competition doesn't have to be on price alone, as there are other factors like quality service and professionalism. Cheap is always expensive.
What is the difference between moving the middle-class and the upper-class?
The middle class have many unnecessary things like three beds in one bedroom, yet only one is slept on. They have tonnes of old cloths they have never worn but they still keep. They also have quite a number of outdated stuff. Someone from the upper class may live in a one-bedroom house, but the items in the house will be of high quality and quite expensive. They rare hoard and have few items which they use. I can say that the value of items in a one-bedroom upper class home is equivalent to the value of items in a three-bedroom middle class home.
Are there areas that are a no-go for you?
Currently, we are moving clients everywhere, including Uganda and Rwanda. As long as you can pay for the service, we will deliver.
Some Kenyans keep snakes as pets. How do you handle such?
We have pet specialists to handle snakes and other pets.
Read Also: Nairobi's darkest estate: Where tenants use torches during the day
What is that one job that was full of drama that you can't forget?
There was a client who engaged us during such a rush end-month busy period. Unfortunately, we could not handle his imported home theatre properly and it was damaged. We had to pay Sh200, 000 for repairs.
Some clients are known to gift staff tokens of appreciation from their houses. Which are some of the most amazing or useless gifts you have received?
One of our Asian clients gifted our worker a home theatre; there was a mzungu who gave one of our staff a used bed. Some pay cash tokens, often between Sh5, 000 and Sh10, 000. Happy clients are appreciative of our work. How do you resolve conflicts like when someone is moving houses without clearance from the landlord?
We normally don't have those conflicts because our clients have to hand us clearance forms from their agencies in advance. When it happens, we will hold or postpone the move until the client is cleared.
You mostly target the moneyed class. Do you have services for the pick-up and mkokoteni classes?
Currently, we are not competing with the pick-up guys as our focus is to educate our clients. The industry is big and we don't want to create conflicts. We know our clients and they are the ones we focus on.
How do you deal with separated couples who have different ideas on what items belong to who?
We do not get involved in domestic quarrels. We only move in once you have agreed on who takes what.
There are common items that always get lost during a move - the iron box, remote control, keys, mwiko…
Mixing things can cause that. You should not mix kitchen items with bedroom stuff. You have to ensure that all boxes are categorised and properly labelled. It is also easier to pack things when you're organised. If you mix things up, they are bound to misplace and can even take years to find. What would happen if your truck overturned with a client's entire worldly possessions?
We compensate our clients. That is why we have a packing list which our client has a copy of.
What is the remotest corner of Kenya or the world that you have moved a client to?
We have gone to Rongo, Busia, Marsabit and Kwale. These were clients who had retired and were going back to the village.
Related Topics