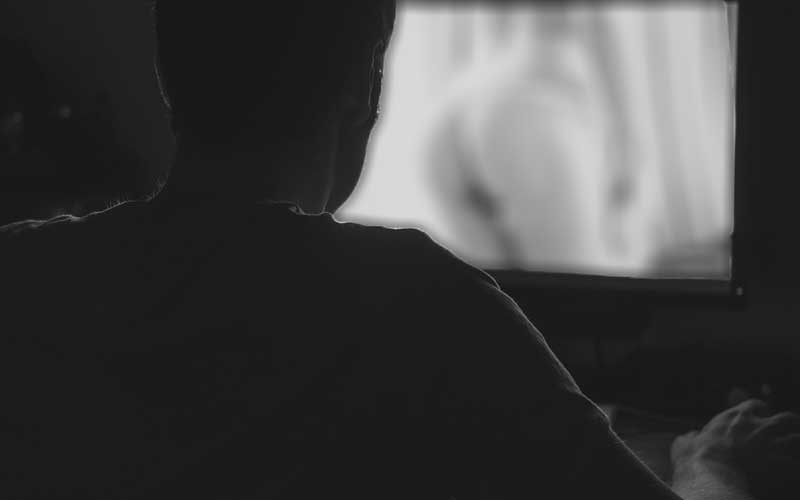 I occasionally watch porn, Japanese or Chinese mostly, because it's more humorous than anything I can imagine. The guy could still be at home getting ready for the porn shoot, but the woman would already be moaning like a starving mosquito.
Such flattery, considering the microscopic size of the man's penis compared to our average African kunis, is hilarious to say the least.
Anyway, ask any Kenyan right now if they watch pornography and they will spit in your face for bringing up such a cursed topic to their sacred ears. But then, a minute later, if you leak a sex video, they will be tripping over themselves to lay their sticky hands on it.
Nothing unifies this country more than a leaked sex video. That much we've figured out. I wonder why the government even bothers to call for an election when we can just have a voting link under a leaked pornography video. Trust me, all Kenyans will be there to vote, if that's what it takes to access the video.
Kenyans are a bunch of hypocritical perverts and a majority of you will rather risk burning in hell than miss out on watching another person getting mowed.
The strange thing is that immediately after, with their ninis still dripping, they'd wear their anointed gowns and godly crowns, get behind a keyboard and work their fingers to the bone writing a very long post about how morals are dying in Kenya.
Then without any slight shame, they will forward the video to anyone who asks for it, proving that even after all their preaching, they still refuse to delete the obscene material from their phones.
At that point, anyone who has the video behaves like the boss of a famous Italian mob - ordering people around and making outrageous demands, like asking for data bundles before they forward the video.
Phone numbers of grown men and women will be publicly displayed as they wag their tails waiting in anticipation for the video. And an even bigger pervert will gather all phone numbers and send the video to each and every one of them. Aki the amount of idleness in this country appalls me!
Yaani, the average Kenyan is so desperate they'd even wash dishes if they have to, just to see the racy video.
Disgusting people, with smelly hands that are forever stuck inside their pants, want to own every video not to feel left out. Fellow Kenyans, please do tell, what satisfaction do you get from watching someone doing it? Do you smack your lips and masturbate to the rhythm, or silently scrutinize their skills?
Are we really this sex-starved as a country that we feel alive living through other people's sexual experiences?
The fake "Imenti" video almost made people go crazy, most critiquing how low some women would go to get free stuff, but secretly seeking out the identity of the man in the hopes of getting a piece of that. Before that, there was a video of a child getting molested.
They wanted it so bad, some were even offering money for it. And when a video of cultural rape in Malawi was dumped online, they were all over it like fruit flies on rotting mangoes. Some fish-obsessed woman did her nasty with samaki and wankers wouldn't let anyone breathe until they had the video. All this drama in a said "religious" country.
Then what completely puts me off is when a woman makes a comment about the size of a a guy's manhood or level of skill, yet the pervert is clearly molesting a fellow woman or child. That to me is the strangest thing in the world.
See, if Kenya was a developed country with functional laws, most people would be listed as potential pedophiles and rapists. Trust me, if you can watch and get wet on a video of a child or a helpless woman getting raped, you have the worst kind of sexual fetish in the world and need prayers.
I wish we'd just drop the act and be frank for who we really are: a nation of perverts. Wankers hiding behind expensive oak desks and wheelbarrows, wearing both fancy suits and rags, living in lush neighborhoods and slums; perverts with cracked soles and expensive loafers; people from different worlds, different social statuses and religions, all sharing a common goal...forwarding that sex video until everyone is stiff and wet!
Related Topics