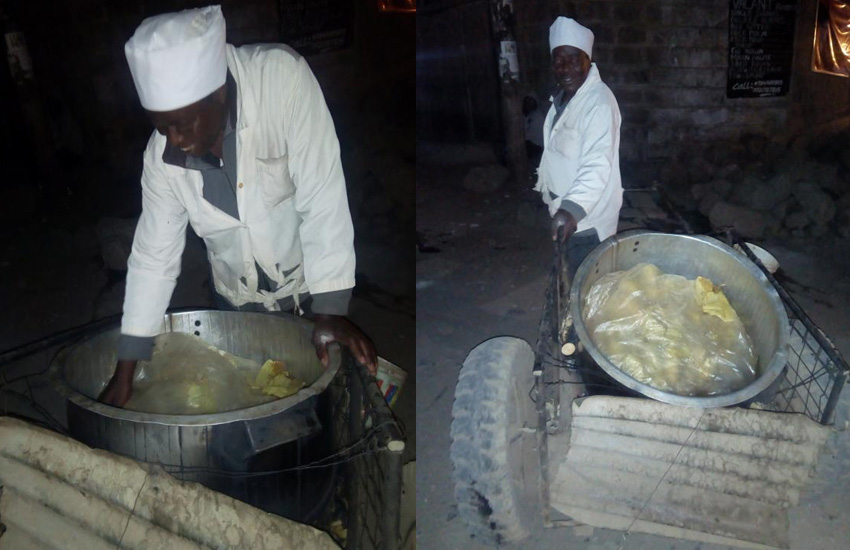 Every single day, Charles Kanene opens his business at 6pm.
Unlike most business people, he prefers night shift because, "I target working class and kids who are both tired and hungry after going through a long day."
Kanene is a maize hawker. Mahindi boiled to be precise.
After doing this for 23 years, the father-of-three confirmed to CityBiz that he pockets Sh1,000 profit every single day, adding that he is grateful to this business for schooling his kids, paying rent and putting food on the table.
Previously, Kanene was a sweet vendor. But hawking sweets from dawn to dusk in the streets of Nairobi was not only tiring but also unprofitable.
"I would try to convince customers to buy my sweets with little success as majority of them were kids," he said. "There are days I went back home without making any sale."
When business became unbearable, Kanene ditched sweets for maize. He bought maize worth Sh300 from Gikomba market, boiled and sold them later that evening, making a kill.
"Back then, maize was so cheap then and I would buy five cobs at Sh10 which I would then sell at Sh10 each," he said. "Today, I buy four cobs for Sh20 and sell a cob for Sh20 or Sh30 depending on size."
Kanene became popular for chanting "mahindi chemsha" while looking for buyers around Kariobangi estate.
After five years of hawking maize, Kanene bought a cart, modified it with a jiko to meet the demands of his clients who prefer their maize served hot. Today, business has expanded and he owns two carts; One for his wife.
Besides, the business comes with fringe benefits.
"It is work, yes but I keep fit and look younger," he told Citybiz."It is work, yes but I keep fit and look younger," he told CityBiz.
Would you like to get published on Standard Media websites? You can now email us breaking news, story ideas, human interest articles or interesting videos on: [email protected]
Related Topics