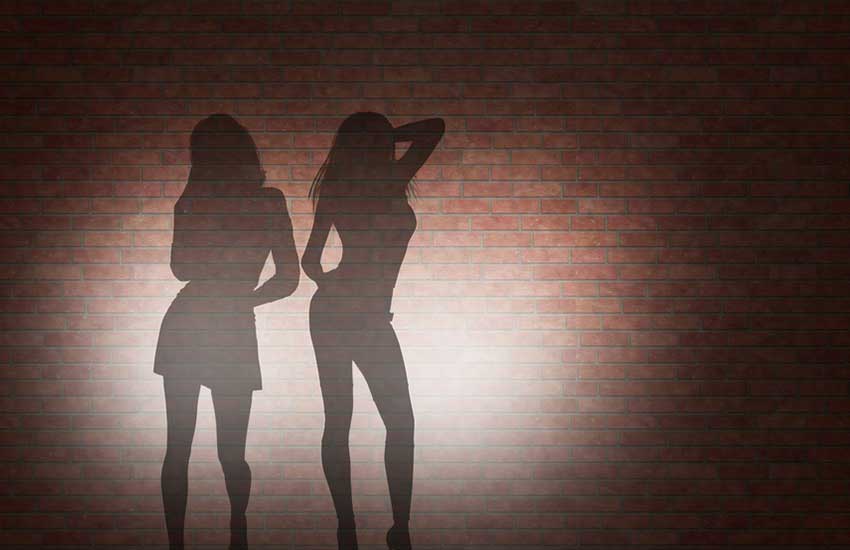 I can't imagine the pain a parent feels when they lose a child. But I would like to think the pain is even worse when the cause of death is something that could have been avoided.
The 'sponsorship' culture continues to claim our young university girls every single year, with thousands of others silently suffering.
These ladies ignorantly get into things they are not emotionally ready for and wholly suffer the consequences.
Society has hyped this "sponyo" trade and thus made it look lucrative among the young generation. Glorified prostitutes get lots of media airtime and even some popular TV sirens hide behind the trade.
These hallelujah harlots would then proclaim it was God who blessed them enough to comfortably afford a lifestyle way beyond their known pay checks.
And you wonder why we are so cursed as people? Women in these arrangements should no longer veil themselves behind cool names like "sugar baby" or "socialites". Just come outright and publicly claim your title.
You are a prostitute, as simple as that.
As older women seem a lot to handle and their financial demands are too exhausting, wealthy men have shifted their focus to young varsity girls.
Go to dating sites or digital classified sites like Craigslist, and you will realise that most of what you find there are wealthy married men seeking young girls between the ages of 17 and 22 years.
Women in these age groups are currently selling like hot cakes to 'team withered p****".
There was a time when such things were very rare and happened behind closed doors, and if they ever came out, they would be so frowned upon that even society might shun you forever. But things have changed now.
These sugar daddy-baby relations happen in broad daylight. Walk into a restaurant or a club and you are guaranteed that 75 per cent of the patrons are older men sporting shiny wedding rings in the company of women young enough to be their daughters.
Young women at that age should be out, having fun experiment dating their age mates, but here they are taking in Methuselah dicks in all their orifices in exchange for gifts and monetary rewards.
Their brains are still young and their level of understanding has not reached where they can have these kinds of relationships without any emotional attachment. These leads to the young women suffering under the relationships.
But since they cannot downgrade due to embarrassment, they continue to hold on to these emotionally-absent and abusive men.
The men refuse to use protection, but still don't want you to get pregnant, causing the women to chew emergency pills like candy.
Most of the time, I blame the parents in these situations. If you send your girl to university and soon enough she comes home with a questionable amount of wealth or wearing stuff she clearly can't afford on the Sh3, 000-a-month pocket money you give her, why can't you question or advise her?
An unemployed university student living in a high end apartment but still that doesn't raise eyebrows?
In some cases, you will find the parents are the beneficiaries of these evil, cashing in on their daughter's sponsored fortunes. They will then cry foul when things go south.
Young people need direction in their lives. But how can that happen if the same people supposed to protect and guide them are taking advantage of them?
From university lecturers who promise to scrape bad grades in exchange for a blowjob, to old political geezers who splash unimaginable amounts of taxpayers' money on young women desperate for bursaries.
Young women, stop destroying your lives because of things that won't make sense to you in the future.
You are in university for barely four years. Afterwards, you will graduate, get a good job and the money you are chasing right now will come to you without having to pulsate the walls of your vagina to fake an orgasm just to stroke an old guy's ego.
But because you are young and stupid, you will abscond classes or even drop out of school due to consecutive failures, while your sponsor's daughters are privileged with high quality education abroad.
Surely, lying on your back to carry an overstuffed grandpa with a belly larger than an elephant's backside cannot be easier than sitting in a classroom?!
Would you like to get published on Standard Media websites? You can now email us breaking news, story ideas, human interest articles or interesting videos on: [email protected].
Related Topics