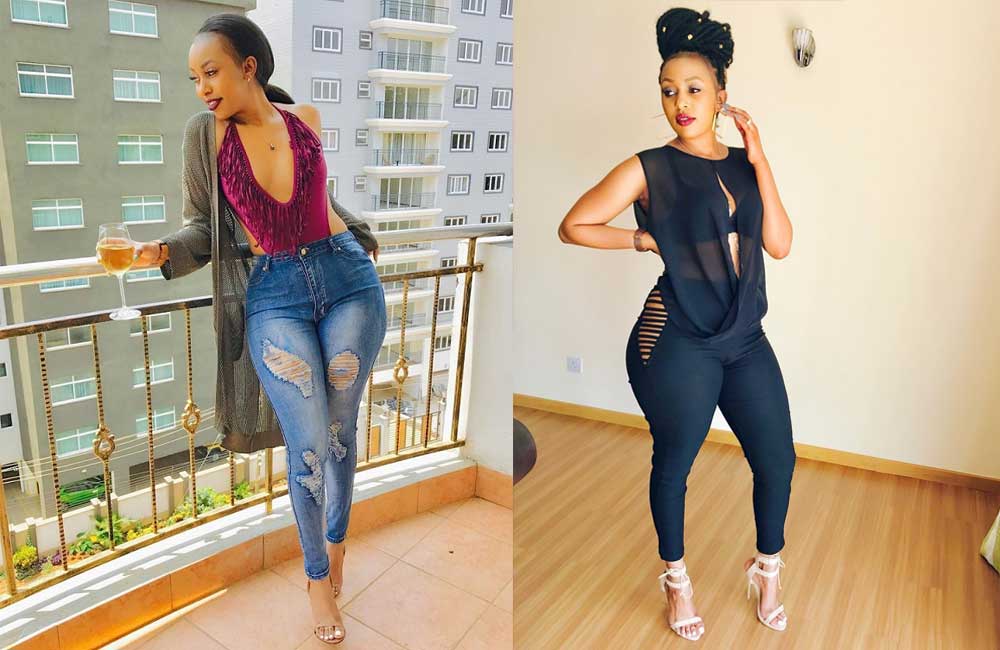 Just when Kenyans were beginning to think socialite Amber Ray and her rich hubby Zaheer Merlahi Jhanda were made for each other, Amber Ray has come out to prove otherwise.
The socialite, real name Faith Makau, has broken up with Jhanda.
She posted an emotional message on social media alerting the public that she's no longer married to him and shouldn't be associated with his name.
"I would like to inform you that I am no longer married to Zaheer Merlahi Jhanda and no one should link me to him or his family in whatever way," she said.
"It's about time I share with you this very important move in my life , which will also set some of you free because you have been waiting for this day for way too long and I do not want to continue holding you hostage. Feel free to keep the screenshots, keep em' receipts for future use."
Jhanda had married Ray as a second wife for almost three years, something the socialite confessed has not been easy.
Jhanda's first wife and Amber Ray never used to see eye-to-eye. In fact, the wife accused the socialite of using juju to win him over.
It's not clear why the two have parted ways though.
Just two weeks ago, photos of them cuddling and laughing enjoying each other's company during a short holiday at Masaai Mara filled the internet. She has now deleted all of them.
Amber Ray had even converted to Islam for him. She said she was sorry for all the troubles her family had to bear with in the past after she chose to be with Jhanda.
"I apologize to my son and my family for all the insults they have had to bear in the past because of my decisions," said the flamboyant socialite.
"Let there be peace because I have my own life to live , dreams to chase and goals to fulfill. This also goes to say that I am no longer a Muslim. #theend #amberthebrand," she said.
Related Topics