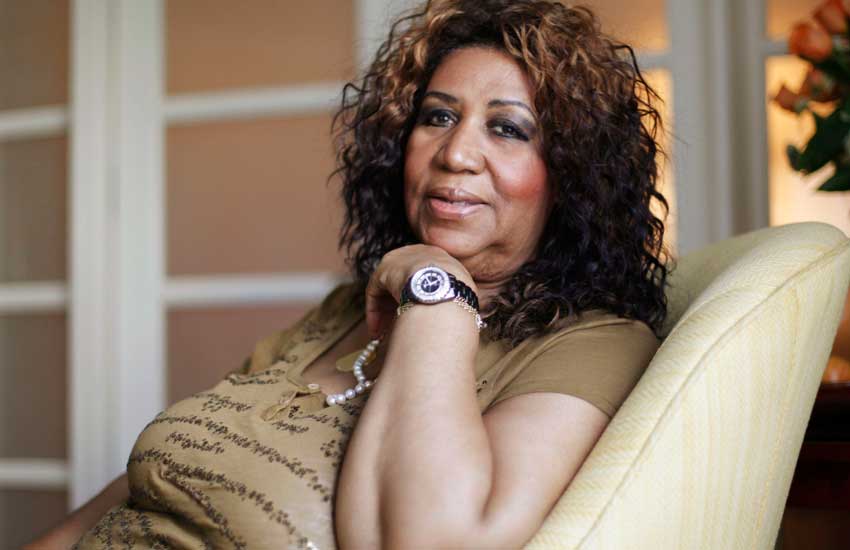 Aretha Franklin famously sung of love and heartbreak, but away from the music her personal life was every bit as stormy.
The brilliant soul singer, who died today aged 76 and was renowned as one of greatest of all time, came from a very pious home.
However, her infamous father was renowned as 'promiscuous' gospel preacher, who hosted orgies at his church.
When Aretha fell pregnant at the age of just 12, such was her father's reputation, that rumours began circulating that he was the baby's dad.
The disturbing reports were noted in David Ritz' 2014 biography Respect: The Life of Aretha Franklin, along with other bombshell revelations about her life and loves.
Ritz claimed her father C.L. Lewis' ran a notorious 'orgy church', that Ray Charles once dubbed a 'sex circus.'
"High on the Holy Ghost, dancing in the aisles of New Bethel, the saints celebrated the love of Christ. High on wine and weed, the party people celebrated the love of the flesh," claimed Ritz.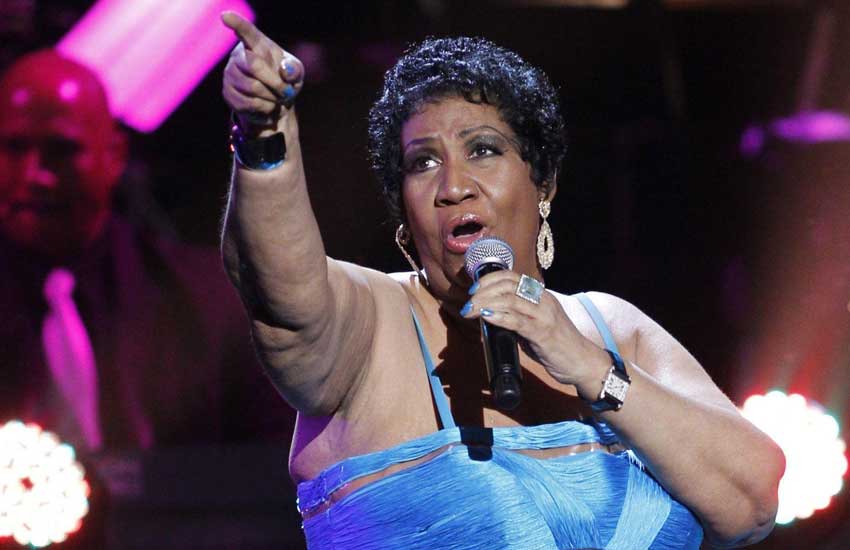 When she was 12-years-old Aretha was introduced to 23-year-old singer-songwriter Sam Cooke, who later penned You Send Me about her.
Ritz tells in his biography how Aretha had joined Sam in his Atlanta motel room.
Two months ahead of her 13th birthday, Aretha gave birth to her first child - a baby boy she named Clarence after her own father.
Despite much speculation about her romantic life, the child's father was Aretha's school friend Donald Burk.
She then had another child when she was 14-years-old by Edward Jordan - who her brother called a 'player.'
Despite being a mum-of-two by 15, Aretha set her sights firmly on a career in music with her grandmother Rachel and sister Erma taking charge of her children.
Aretha poses with first husband Ted White in 1961 (Image: Michael Ochs Archives)
Harbouring ambitions to become a famous pop singer, Aretha dropped out of school and fell into the arms of Ted White, a renowned Detriot pimp, claims Ritz.
Her brother Cecil told the biographer: "[Aretha] wanted to make it as a pop singer in the worst way."
Renowned ladies-man White was said to have 'seen something in Aretha', making her his wife when she was 19 years old and helping her land a record deal, with a vision of her becoming a huge success in the future.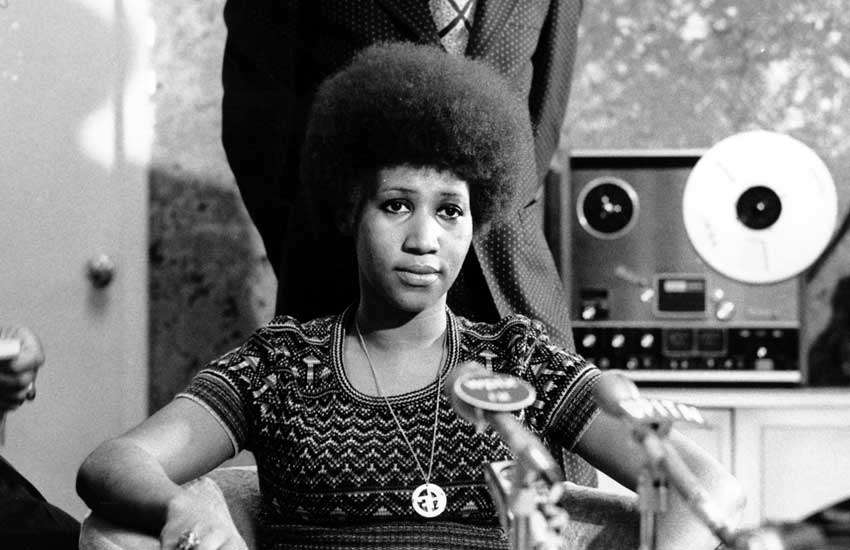 The couple went on to have Aretha's third baby boy, named Ted White JR, but it was far from a happy home.
Ritz revealed the Respect singer started drinking heavily, 'using booze to numb the pain of her lousy marriage.'
Then at a gig in Georgia in 1967, Aretha came tumbling off stage and broke her arm. While she said it was down to the bright lights, her friend Ruth Bowen blamed it on her excessive boozing.
Despite her troubles, Aretha stuck by her husband.
"She wanted the world to think she had a storybook marriage," said sister-in-law Earline, who was married to her brother Cecil.
"She was having all those hits and making all that money. She was scared of rocking the boat, until one day the boat capsized and she nearly drowned."
Aretha finally kicked White out in 1968, but that didn't stop her 'self-medicating with booze'.
"She was drinking so much we thought she was on the verge of a breakdown," revealed sister Carolyn.
But as Aretha's career grew, so did her ego - according to Dennis Edwards, lead singer of the Temptations and her part-time lover.
"She was the Queen of Soul – and I think at times she saw her boyfriends like her servants," he said.
In 1969 Aretha then fell pregnant with her fourth child by road manager Ken Cunningham, who invited her to live with him.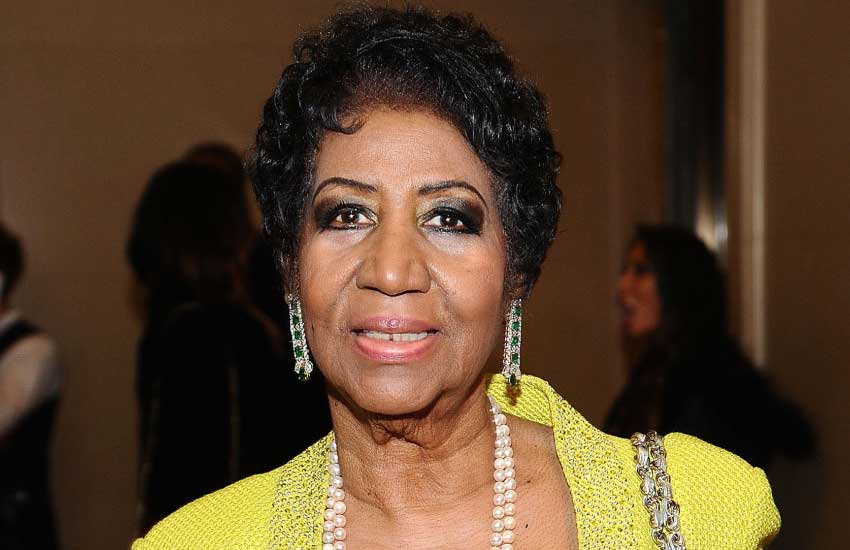 She gave birth to her youngest son Kecalf Cunningham in March 1970.
Then 1977, Aretha fell head over heels for film star Glynn Turman - and they tied the knot a year later.
Despite their whirlwind romance and seemingly glamorous lives, Aretha's friend Ruth Bowen revealed she was far from happy below the surface.
'Aretha gets up every day and starts creating her own reality,' she said.
Six years after their wedding day, Aretha and Glynn divorced in 1984.
"I don't care what she was telling Ebony about her happy home life, I knew it was just a matter of time," said Ruth.
Aretha Franklin was the Queen of Soul
With another failed relationship, Ruth said Aretha started living in a 'fantasy world'.
"At some point she started seeing her love life like a soap opera. She began writing a soap opera script – just making up s***, fantasizing about men and relationships that never existed. That became a new pattern for her – making up stories about these beautiful love affairs that happened only in her mind," she said.
But refusing to give up on love, Aretha got engaged to long-time companion Willie Wilkerson.
The pair had got engaged twice before, and Aretha called things off between them again in 2012.
Related Topics