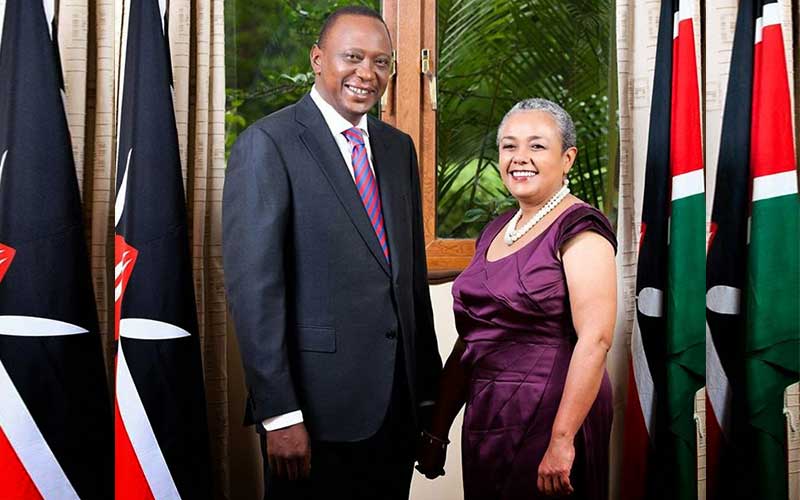 Adan Kassim Olow was President Uhuru Kenyatta's security guard long before he joined politics.
Adan, 59, first met Uhuru over 30 years ago when he was a tenant in Lavington Nairobi. Adan was then a night guard, and young Uhuru was among several tenants in the newly-built Retna Apartments at the junction of Gitanga and Vanga roads.
Adan got to know who Uhuru was when his mother, First Lady Mama Ngina Kenyatta came knocking at the gate one evening in 1986.
Adan declined to open the gate, insisting he had not been notified about the impromptu visit. He nevertheless went upstairs, alerted Uhuru who reported to the gate where he peeped through the opening and was jolted at the sight of his mother's car.
Long chat with mum
"He quickly opened the gate. It was such a surprise, this was unlike other tenants," recalls Adan, then a callow 27-year-old. He adds that after pleasantries, Uhuru and his mother went upstairs where she spent an hour with her son.
It was long after she had left that Uhuru called and told a dumbfounded Adan: "That is Mama Ngina, my mother. Whenever she comes, allow her in."
Uhuru then drew out a pen and scribbled on a piece of paper, which he handed over to Adan who recalls that "it had three names: Mama Ngina, George Muhoho and Ngengi Muigai."
"Never keep these three waiting at the gate. But as for the young boys, I will be dealing with them personally," Uhuru instructed the Class Six dropout who has lived in Kawangware since 1981.
The 'young boys' were Uhuru's social buddies. Adan remembers Uhuru the tenant as a generous man since "akipita hapo kwa gate, yeye alikua nawachia mimi kitu kidogo."
The other frequent visitor to the apartment was a light-skinned belle with flowing hair, who later became his wife and current First Lady Margaret Kenyatta.
Uhuru and the father of 10 became so close that the future president got a liking to him and his stories relating to members of the Somali community living in Isiolo, Marsabit, Garissa, Wajir, Mandera and Moyale.
Wagalla massacre
"The Wagalla massacre really disturbed his mind. I tried my level best to explain to him about the bloodbath," says Adan who was recognised by the USA for his exemplary duties during the Africa Growth Opportunity Act (AGOA) conference graced by former US Secretary of State, Hillary Clinton.
The journey to being a security guard began when Adan dropped out of primary school due to lack of school fee and fled to Nairobi in 1981 to escape coercion from his uncles to become a herder back home in Garissa.
He landed a job as a security guard at a construction site at Kenyatta National Hospital (KNH). Five years later, he got a similar job in Lavington, where an Asian developer was putting up residential apartments, where Uhuru became among the first occupants.
"Mwanzoni mimi akujua huyu kijana ni mtoto ya rais," recalls Adan, who worked there for two years before joining the Somali embassy as a messenger up to 1995, when it closed following political turmoil in Mogadishu.
Adan, now the 4th assistant secretary general at Kenya National Private Security Workers' Union (KNPSWU), was recruited to guard the American Embassy with the highlight of his career being a stint with Hillary Clinton when she stayed at the Intercontinental Hotel for two days, for which he was awarded a certificate of appreciation signed by Jeffery Breed in 2009.
Adan retired in 2012 to union activities, which was how four years later, he visited State House Nairobi as part of KNPSWU's 4,000-strong delegation of guards.
As a star speaker, Adan left the president in stitches with memories of their Lavington apartment days.
Later, Uhuru instructed Interior CS, the late Joseph Nkaissery, head of public service Joseph Kinyua, former State House Comptroller Lawrence Lenayapa and State House Spokesperson Manoah Esipisu to assist his old pal. He is still patiently waiting for that assistance.
Related Topics