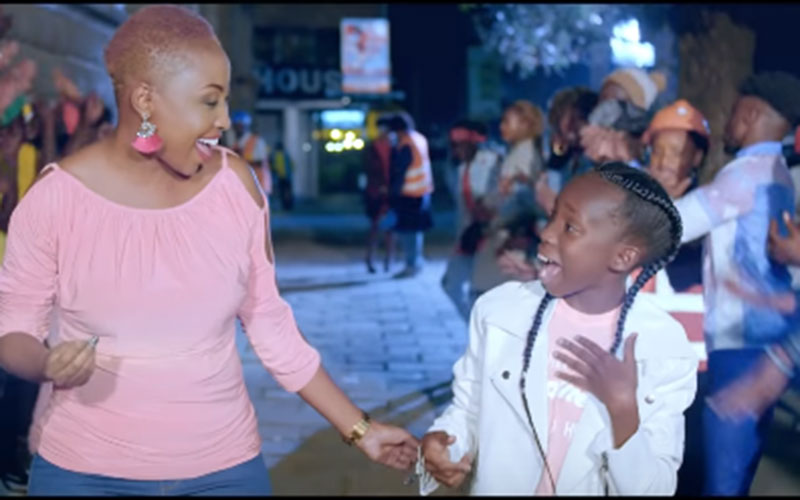 Budding Githurai singer Gracious Amani AKA Amani G has followed up her debut with yet another hit dubbed In Love which features Vivian.
Amani G has released the new song just weeks after dropping her first song Sitasahau and signing a multi-million record deal from Peter Nduati's Pine Creek Record.
In Love was been produced by Nduati and the video directed by TrueD Pictures. Amani G as expected, has wowed many with her melodious voice in the song.
Vivian had mentioned the two were working on a collabo the moment the 13-year-old became an internet sensation. Her husband, Sam West, is also managing the young talented girl.
Amani G became an internet sensation after she impressed not only Kenyans but also Alicia Keys herself with her rendition of Girl on Fire.
An armature footage of her singing the song went viral leaving the American Grammy Award singer wowed like the rest of the world.
"I never thought a video of me singing would be seen by so many people including Alicia Keys herself," she said.
She is now working on her debut EP "13" which Pine Creek is currently focusing on. Another thing the label is focusing on is her approaching Kenya Certificate of Primary Education (KCPE) exams.
According to her contract, the label is committed to the Standard eight student's general upkeep that includes school fees, healthcare, housing, food, clothing and security.
Related Topics