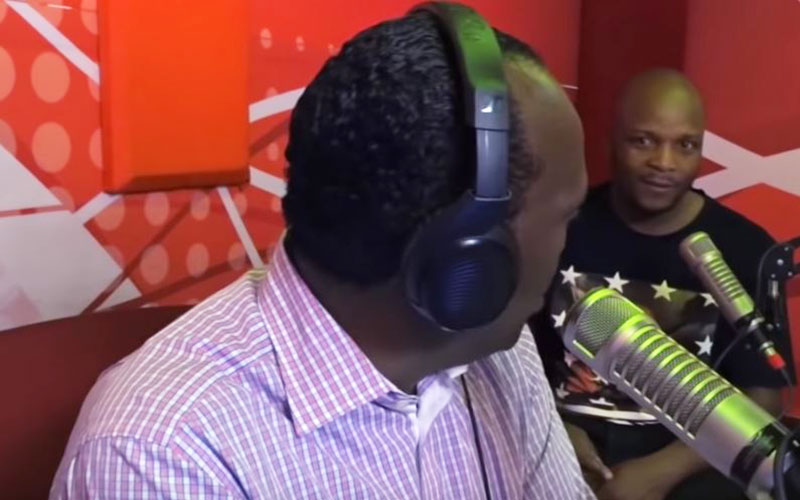 Hot 96 radio presenters Jeff Koinange and Jalang'o have been working together for almost a year now.
Their chemistry is undisputed as the duo host the breakfast show.
However, on 12th July things almost took a turn for the worst while discussing the recent spate of school fires.
While Jalas argued that the idea of burning schools was justifiable in some cases, Jeff went ahead to trash the notion and in the process referred to the seasoned events host as stupid.
Jalang'o: Remember how long ago you could send a message far? It was by smoke signal. So maybe moshi ikitoka hivi library it is seen far off.
Jeff: Ujinga ni…
Jalang'o: Hakuna kitu kama ujinga ni.
Jalas went on to state that poor diet and misuse of school resources by teachers are behind some school fires, while pointing out that according to students, burning school property sends out a message to the administration.
Jalang'o: No single time did we ever burn schools because we feared exams
Jeff: Because you are stupid
Jalang'o: No, don't use that word on me again. That's the last time
Jeff: (Clicks)
Jalang'o: And don't click again
Jeff: (Clicks)
Jalang'o : Jeff…
Reactions
Leonard Wekesa: Jeff stop disrespecting your fellow presenter by calling him using derogatory terms as stupid...fool etc…We respect you and do not expect this sir?
Nzisa Wambua Jeff wewe ni mchokozi…you clicking on Jalango severally eve after telling you not to...hahaaa?
Helen Nganga Jalango I admire your patience?
Caroline Ochieng Jeff you're taking this debate too serious by using abusive words?
Related Topics