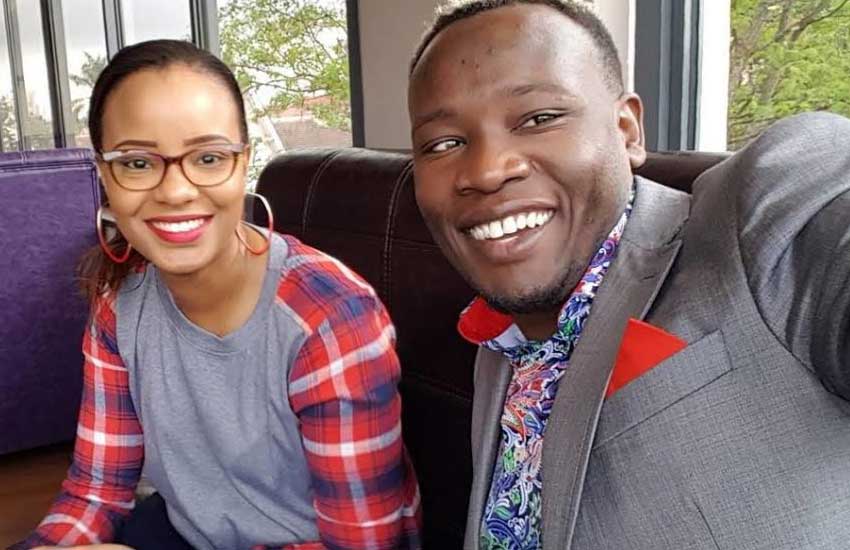 Days after welcoming their first-born son into the world, Daddy Owen and his wife Farida Wambui are in mourning following the death of her brother.
Taking to his social media, Daddy Owen urged his fans to pray for them especially his wife Farida, as they go through this trying time.
"Peter.. RIP bro. .This is really hard, no one can prepare you for a loss; it comes like a swift wind. However, we take comfort in knowing that he is now resting in the arms of our Lord. Guys pray for us moreso for my wife Farida… losing a brother or any family member is not easy!'' the gospel artist posted alongside a photo of the deceased.
The cause of his death remains unclear.
The sudden death of Peter comes three days after the artist turned entrepreneur celebrated the arrival of their baby.
"Thank you LORD for blessing us with this little angel, tho he may have the littlest feet but he makes the biggest footprints in our hearts! "I decree and declare a blessing from above! You shall be the head and not the tail! U shall be more than a conquerer! God has a plan and a future for u! "Welcome my son! I believe u r a Fisher of men and u carrying the biggest net! This is one of the best experience in my life, We never know the love of a parent until we become parents ourselves, Children bring us a piece of heaven on earth. "Son, u fill a place in my heart that i never knew was empty… I love u so much! For real a baby is an inestimable blessing.. I dedicate my son to u LORD,'' the post from Daddy Owen read.
Related Topics