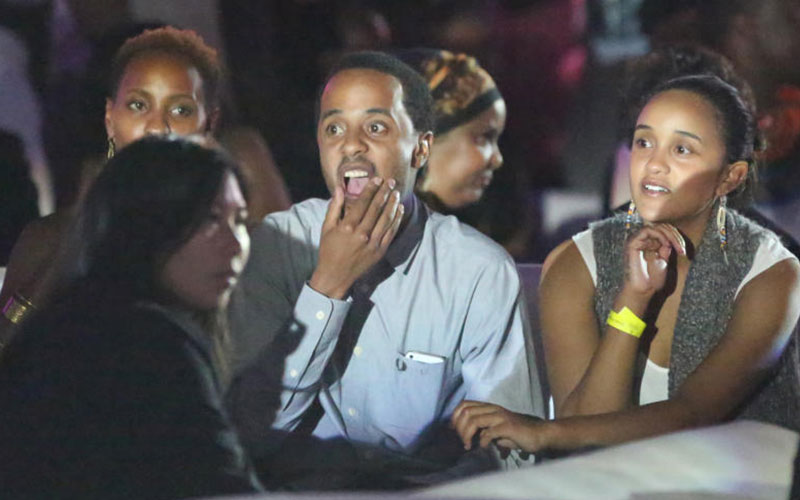 With a security team driving behind him, President Uhuru Kenyatta's son Jomo played a brother's role as he drove his sister Ngina in city last Friday for a little night out.
The two drove to the iconic Kenyatta International Convention Centre shortly after 9pm and joined other celebrated personalities to watch the World Cup quarter finals fixture between Brazil and Belgium.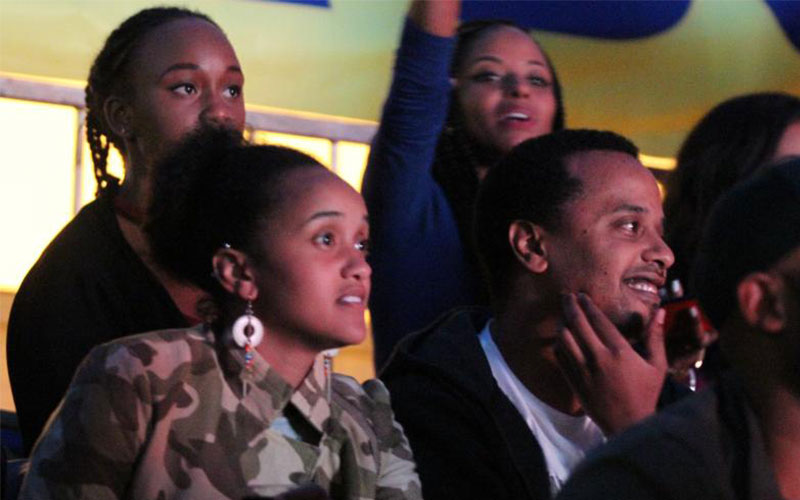 A cheerful Jomo mingled with fans freely on the artificial arena and even posed for photos with some as he cheered the game on.
Jomo and Ngina drove off immediately the game was over.
Related Topics