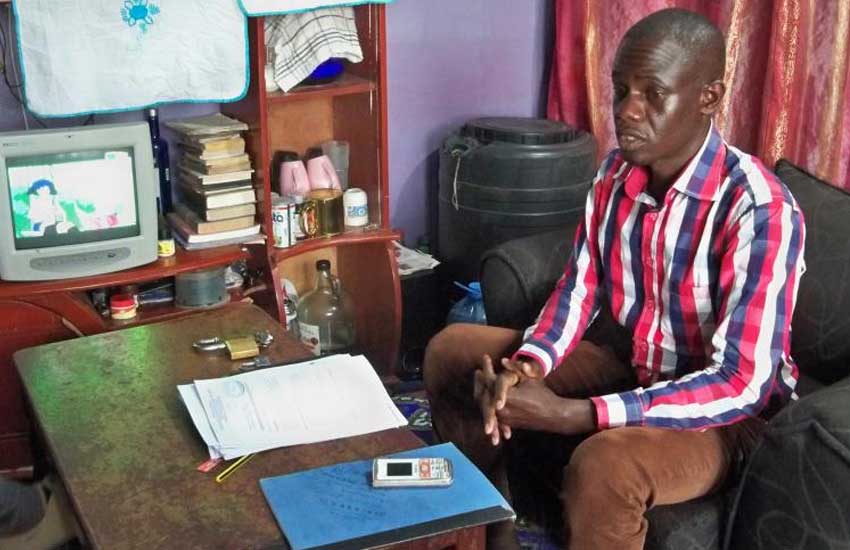 A former terror suspect, who has since been found innocent by the court, is seeking compensation for loss of libido, unlawful incarceration, cruelty, torture, inhuman and degrading treatment.
Philip Omondi Ochieng wants the State to pay him Sh50 million after the court found him innocent.
A year after being set free, Ochieng wants compensation. The former convict says he is having a trouble marriage since he is unable to sexually satisfy his wife.
"I can't sustain an erection unless I use drugs, which I can hardly afford. This distressing situation is putting me in trouble with my wife," laments the 27-year-old.
Another problem is that it has been difficult re-integrating in society since many people who knew him before being arrested, deserted him. "Back home in the village in Ugenya people avoid me following news that I was a terrorist," adds Ochieng.
He wants Sh20 million for malicious prosecution, Sh15 million for injuries occasioned from torture, Sh10 million for the pain and suffering, Sh2 million for loss of business and business tools and other attendant reliefs.
But Ochieng is unable to raise money to engage a lawyer, neither has he been able to obtain the full medical report from Independent Medico and Legal Unit (IMLU) to support his compensation claim.
The human rights organization did a forensic examination on his genitals to ascertain whether they were injured or severed while in custody. IMLU paid for his legal fee.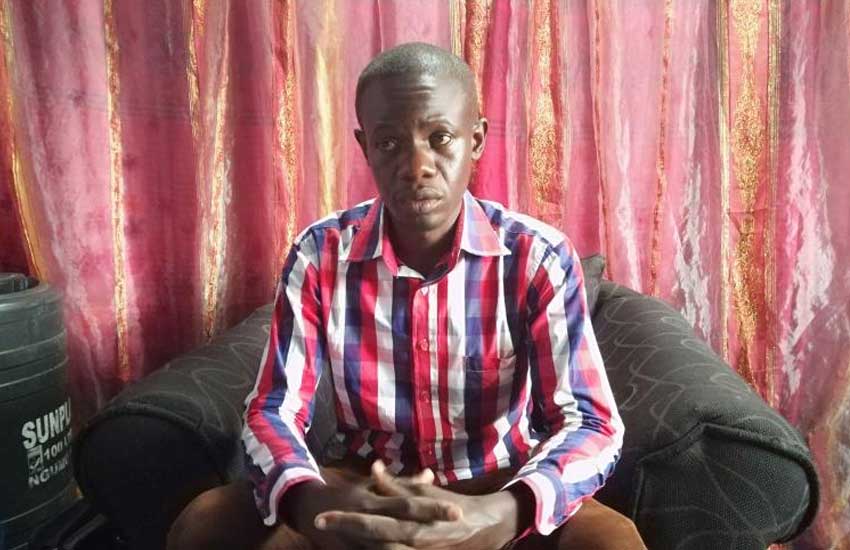 He underwent testicular ultrasound, urology review as well as treatment for erectile dysfunction before being put on sex boosting pills.
Ochieng and Abubakar Salim Gitonga were linked to a grenade attack at Yahya hotel in Mandera town belonging to John Oreto Onditi who was injured while serving customers on February 5, 2015.
Also hurt were Fredrick Namunyu Shileka, Joseph Omuro Amuok, Stephen Owino Oponde and Stephen Osore Eshioye. Oreto's wife Josephine Malenya escaped unhurt.
Ochieng, an interior designer, faced two counts of being a member of terror group namely Al-Shabaab besides commissioning a terrorist act.
Police placed him at the centre of the attack, which took place eight months after they parted ways with Oreto as business partners. Their differences were reported at Mandera Police station where Oreto was directed to compensate Ochieng for loss of trade tools at the work place they jointly owned.
The father of one was arrested on his way to Nairobi, several hours after the grenade incident. He was seized at a roadblock mounted in Arabia, Mandera County.
Anti-terror police allegedly took him to fresh mass graves where the officers asked to confess that he was an Al-Shabaab sympathizer.
"They threatened to shoot me dead if I did not own up that I was a terrorist, I was steadfast that I had no links to terrorism" says Ochieng, a native of Ugenya, Siaya County.
Ochieng was then driven to Mandera Police station and allegedly put in an isolated room where two Kenya Police Reservists (KPRs) stripped him naked and started squeezing his nuts demanding that he disowns his name for a Muslim identity.
"I was seriously beaten and the worst of it all, my testicles were squeezed by a pair of pliers. This was done so that I could confess to be a Muslim faithful, yet in real sense I am a committed Christian and I have never converted Islam," says Ochieng.
A week later he was flown to Nairobi and taken Anti-Terrorism Police Unit (APTU) headquarters before being arraigned in court facing the two charges of being an Al Shabaab member and carrying out a terrorist attack.
He was detained at the isolation block at Kamiti Maximum Prison during the trial of his case. Ochieng was the only Christian inmate at the block, which had 41 terror suspects. He claims the rest of the inmates tormented him.
"They thought I was an informer planted there to spy on them. They could beat me, insisting that I convert to Islam. It became a rule that I was the last to be served meals, it was real degrading," recounts Ochieng.
He got a reprieve when the prison's commandant transferred him to the punishment block. Ochieng was acquitted on April 6, 2017. Senior principal magistrate M. Mutuku faulted police for conducting shoddy investigations and failing to prove beyond doubt that Ochieng and Gitonga were responsible for the grenade attack.
Before going to Mandera, Ochieng had initially worked for Qatar Aviation Services as a loader before briefly venturing into cereals business in Southern Sudan. He also worked for Nairobi City Water and Sewerage Company as a disconnection artisan in 2009 for three months.
Related Topics