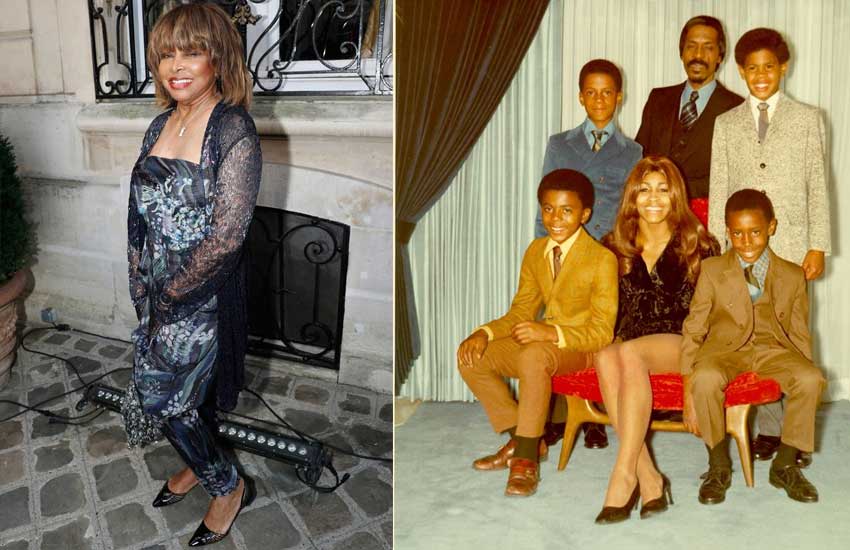 Tina Turner's eldest son Craig Raymond Turner has died from a self-inflicted gunshot wound, it has been reported.
59-year-old Craig was found dead at his home in Studio City, California on Tuesday, according to TMZ.
Los Angeles County coroner's office assistant chief Ed Winter confirmed it was reported at suicide, although the official autopsy is pending.
Tina, now 78, gave birth to Craig when she was 18 years old - before her marriage to Ike Turner.
After they wed, Ike adopted her son with Craig taking his surname.
Ike and Tina poses with their sons, clowise from bottom left: Michael, Ike Turner JR, Ike Turner, Craig Hill and Ronnie Turner (Image: Michael Ochs Archives)
But Craig's biological father is Kings of Rhythm saxophonist Raymond Hill, who was a member of Ike's band.
Raymond and Tina - then known as Little Ann - were in a relationship in 1957 when she was just 17 and a new backing singer for Ike Tuner's band.
Raymond died in 1996 from heart failure aged 62.
Tina was married to Ike between 1962 and 1978. The singer also has another son, 57-year-old Ronnie Turner.
In 2013 Tina tied the knot with long-term partner Erwin Bach.
Earlier in the day, just horus before the sad news broke, Tina posed for pictures at the Giorgio Armani Prive Haute Couture Fall Winter 2018/2019 show in Paris.
The legendary singer, who is now a permanent Swiss resident, has lived with Erwin in Switzerland for many years and they were reported to have got engaged in April 2013.
They originally met in 1985 when Erwin worked as a record producer for music label EMI.
Related Topics