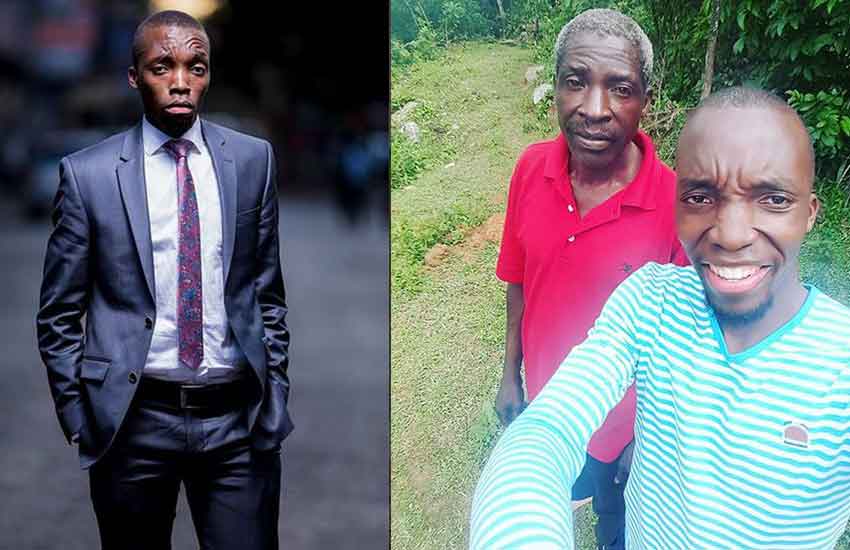 The Wicked Edition host Dr King'ori has shared a photo of his father and Kenyans on social media cannot let him be.
They tore into King'ori after he posted a photo posing with his dad and the resemblance couldn't keep his fans from poking fun on him.
Most however saw the comic in him through his father. But, perhaps, sensing that it was going to sting him back, he poked fun on himself pointing out his wrinkled face and comparing it with that of his father.
"That's my Dad, the greatest influence in my life. As you can see, wrinkles are hereditary but zangu ni vertical,'' he posted.
Now that the bar had been set, his fans soon jumped in and the comments were nothing but hilarious.
Check out some of the comments…
• mceddie_official @dr_kingori he looks so cool calm and collected... Wewe hii kiherehere ulitoa wapi
• meizynimKwann ukipiga selfie lazima uweke hiyo mikunjano kwa forehead?
• s_nganga254 But zake ni horizontal. Zako ni vertical
• xtiandelar Kumbe uko hivyo bila make up ya studio
• pepsizme Hii ukalulu ulitoa wapi na mzee ni mhumble
• onyarjosh Hahahahah, enyewe ziko kwa ukoo.
Related Topics