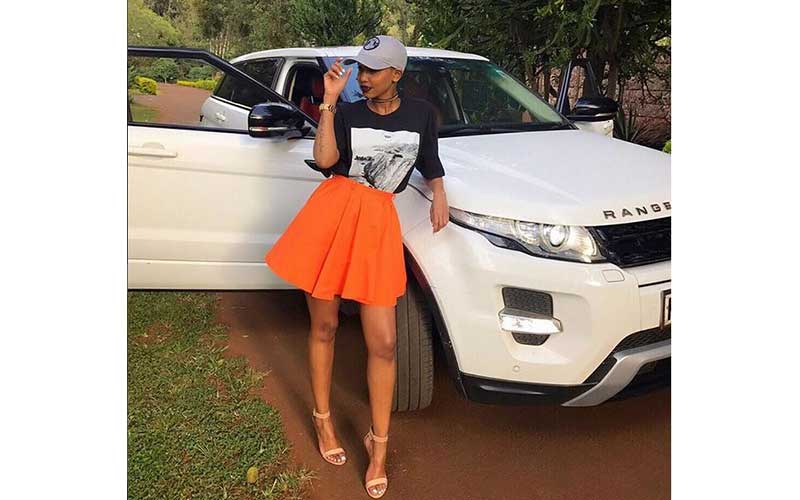 For a while now Huddah has been on a different tangent. Deleting all the ratchet photos on her social media and focusing more on the hustle and charity.
Could she be 'righting' her wrongs? Maybe.
The petite socialite who came from a humble background, understands the struggles of growing up without much and because of that, she is a generous giver.
As much as she does not have kids of her own, she still has the motherly instincts in her and she has shown it by fostering a child whose parents are not able to carter for her needs. The socialite, while in Tanzania, said she would love to have her own biological kids eventually but in the meantime, will help however she can.
''When I was young… you know me I'm from the ghetto. When we didn't have anything to eat our parents would say they are going for a meeting and they'd come back with a sack of maize or beans or whatever to eat……'' She posted once about her childhood.
Managing to have a successful adult life, the self-made socialite will be wearing the hat of mother.
''I adopted the baby because I feel like kids are very fragile and the kid's parents couldn't afford to pay the school fees. I used to ask this kid 'do you want to go to school?' and I saw her dream, she really wanted to go to school. I took her, she's still with the mother but I pay for school and stuff like that. I love kids.'' She said during an interview with a well-known media house.
Talking to Tanzania's Lil Ommy, the Huddah Cosmetic founder and CEO revealed that her love for kids inspired her self-titled Foundation that she uses to help needy kids.
''I have my own foundation, Huddah Foundation. I started Huddah Foundation so that half of the money goes to my foundation to help kids, especially those that are disabled.'' She said.
Related Topics