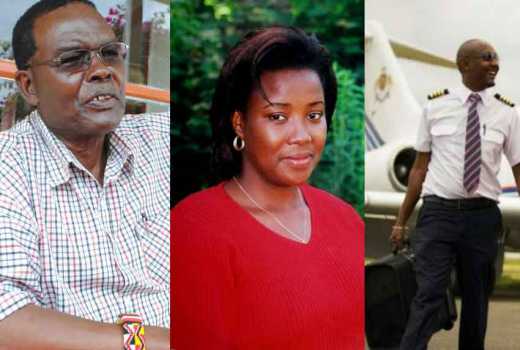 A family from Kajiado is still trying to unravel the mystery surrounding the death of their daughter, seven years ago.
Dr Catherine Senewa Timaiyo, the granddaughter of former Transport Licensing Board chairman Dr Hassan ole Kamwaro, was murdered near Bangladesh slums in Ongata Rongai town on April 24, 2011.
The family believes the murder was made to look like a road accident.
Her body was discovered on the road but her car which was without damages or scratches had been pushed down Mbagathi River.
Her mother, Sally Naisiae Kamwaro, claims construction workers nearby heard a confrontation, with a woman pleading, 'Why are you doing this to me?'.
A postmortem report from the chief government pathologist Dr Johansen Oduor, indicated she had multiple injuries and blunt trauma.
The case hit a dead end after a woman who was last seen with Catherine disappeared.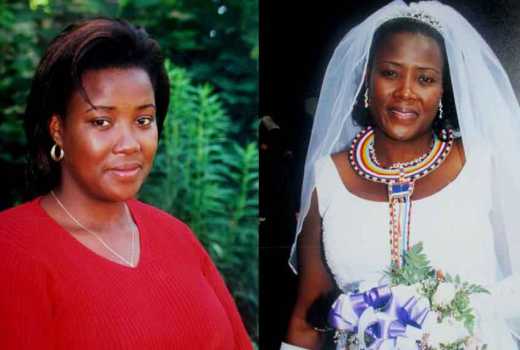 Further, a man arrested with her phone and a woman found with her laptop were arraigned at Kibera Law Courts but disappeared months later as the case dragged.
Her death, that was preceded by series of marital squabbles and a political jinx, has also put Kamwaro's family and that of her husband, Captain Peter Timayio ole Kores on an icy path.
Dr Kamwaro believes her granddaughter was murdered over her wealth worth tens of millions of shillings and her political ambitions.
"Some people were jealous of her hard work, wealth and popularity in the Maasai community. Investigation into her murder was compromised, confirming that some high-profile figures were behind her death. But God will avenge us. I am still grieving my granddaughter," says Kamwaro.
Catherine, the second-born in family of three studied nutrition at Cornell University and Ithaca University in USA, worked with Unicef and also ran the Nomadic Integrated Development Research Agency (Nidra), an NGO that empowers women in Kajiado.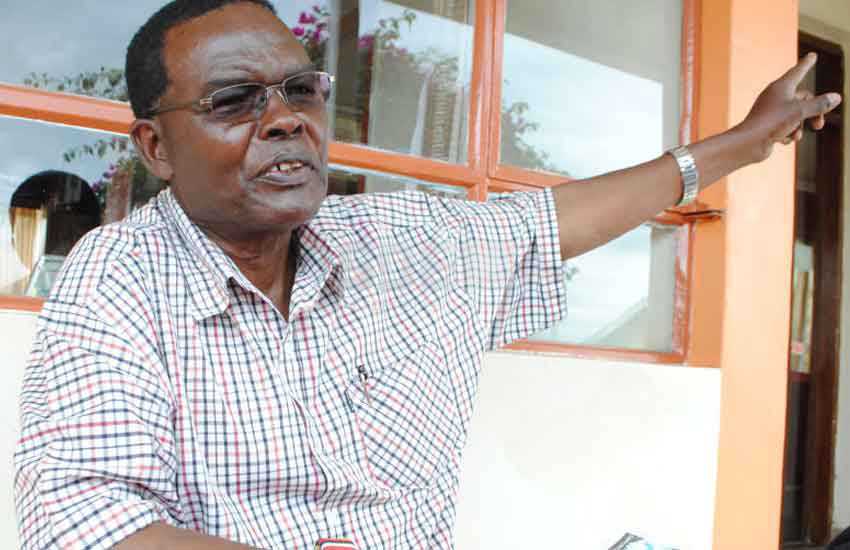 Speaking to The Nairobian, Catherine's mother Sally said that days to her murder, she was apparently bothered by her marriage and political issues.
"She was being intimidated by people who might have had politcial motives, because they were apparently threatened by her work and popularity. She was being fought by a powerful local politician who even blocked the registration of Nidra (an NGO) at the defunct Kajiado County Council as well her projects such as sinking boreholes, building toilets, bathrooms installation of water tanks and roofing of houses for the poor," Sally said.
She added that, "After months of work in Sudan, she was confronted by two strange men at her home who demanded to know if she was vying for any political seat."
The mother who claimed to have raised her daughter single-handedly said that three days before her murder, she (Catherine) withdrew Sh400,000 from one of her accounts and also blocked Sh50 million aid from being wired from Sudan to the Nidra account.
She had also bought a house in Kileleshwa, which she was to move into that July. She also owned three pricey cars: Mercedes Benz, Nissan Patrol and two Land Rovers. In addition, she had 100 acres of land in Namanga with hundreds of livestock and another five acres in Kajiado town.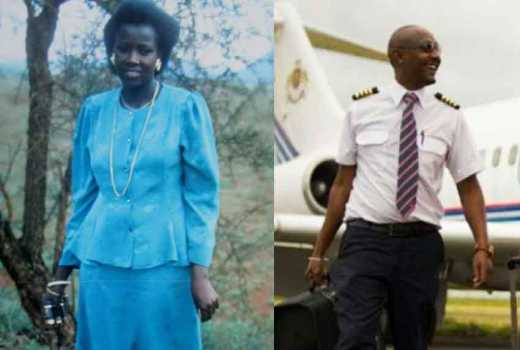 "She had confided in me that the Sh50 million was to purchase equipment for Maasai women to make yoghurt and cheese to sell to locals along the Namanga highway and neighbouring counties. She also informed me of her plans to leave her husband with whom they wedded in 2004. Their marriage hit the rocks in 2010 after Catherine suffered a miscarriage," she said.
Contacted by The Nairobian, Captain Timayio didn't want to be dragged into the matter.
To date, Sally and Timayio have been entangled in a succession battle that has seen the case shifting from courts in Machakos, Nairobi, Kajiado and Ngong.
"Kamwaro's family doesn't want anything, but Sally deserves to benefit from the daughter she toiled to bring up. My plea to Kores family is to remember the old mother suffering in silence," Kamwaro said.
Related Topics