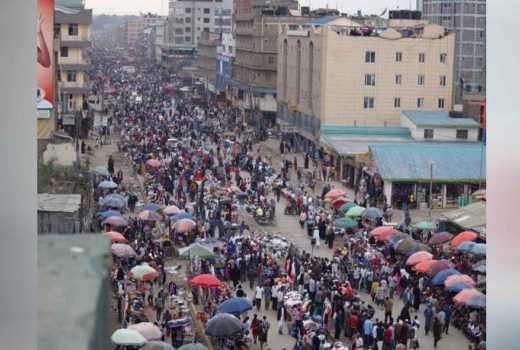 Eastleigh recently hosted Firi Festival to celebrate its cultural and business diversity.
'Little Mogadishu,' as Eastleigh is nicknamed, owing to the largely Somali population, is an interesting study of culture and business. Besides Somalis, there are Eritreans and Ethiopians in this neighbourhood that never sleeps.
Though outsiders, these immigrants have injected into Eastleigh the do-or-die work ethic characteristic of 'displaced communities' and attendant reciprocal relationship built on networks and trust.
Eastleigh, Nairobi's xanadu of commerce, boasts more shopping malls than anywhere else in Kenya, besides a 24-hour economy via its multi-billion shilling wholesale and retail enterprises.
But despite decades of living together, there are hardly any inter-marriages between the 'foreigners' and locals, owing to cultural orientation, religious persuasion and the insularity and herd mentality of migrants. But why are they more successful in business than locals?
The answer is simple: trust.
An illustration will do. Ten business people from, say, Central Kenya, will collectively buy air tickets for a business trip to Guangzou, China. At Sh120,000 per ticket, that comes to Sh1.2 million, of course minus accommodation and logistics escalating overheads and later cost of the goods. Why don't these Central Kenyans just send one of them? Trust issues!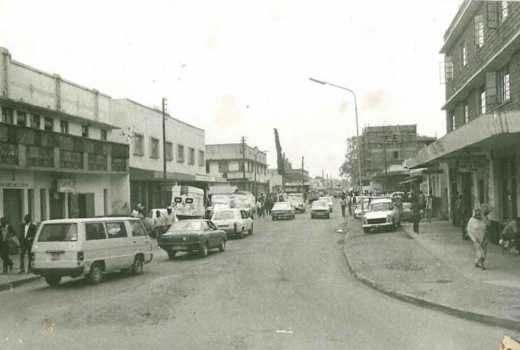 Their Somali counterparts, on the other hand, will send orders to their contact in Guangzou and pay using the informal money transfer system called Hawala. Trust sees their goods cost less due to shared costs for the logistics and economies of scale via their global and social distribution networks.
These social capital is not common among miros in Central Kenya, where lack of trust sees smallholder tea and dairy farmers selling their produce individually, yet combining, cooperative style, could yield higher returns. Lumping one and two-acre parcels into ranches could make their shambas more economically viable, but mistrust over beacons and boundaries has ensured blighting poverty takes root.
Indeed, 'telephone farming' is a challenge to most urbanites, largely due to untrustworthy villagers, mostly screwed up relatives.
Trust is a component of culture and in his 1995 book, Trust: The Social Virtues and The Creation of Prosperity, American political scientist, Francis Fukuyama argues that people and countries with high trust equities such as Japan, America and Germany, are economically more successful.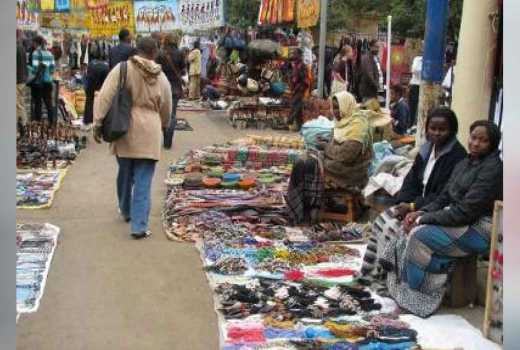 The existence or otherwise of trust extending beyond family members, contends Fukuyama, critically affects economic development. And that includes governments.
Those which are trusted by citizens spur economic growth. Kenyans at independence in 1963 trusted the government of Mzee Jomo Kenyatta to fight poverty, ignorance and disease. In the ensuing decade to the coffee boom of the 1970s, the economy galloped at 6.6 per cent annually, until the oil crisis of 1979 tanked things up.
In his 1990 book, Africa: Dispatches from a Fragile Continent, American journalist Blane Harden writes that though the Mzee Kenyatta administration was mired in corruption, Kenyans trusted they will get services for which they had bribed!
Did Kenyans trust the Kanu regime? Well, between 1980 and 1986, the country experienced a 1.4 per cent decline in per capita income, according to the United Nations Children's Fund. No sector of the economy grew outside of coffee, tea and tourism. Manufacturing came to a standstill, foreign investors closed shop, while many parastatals were milked dry by incompetent charlatans. What grew the most was government: civil servants ballooned at a rate of 5.4 per cent annually — faster than the Gross Domestic Product, according to Richard Sandbrook's The Politics of Africa's Economic Stagnation published in 1988.
By the time Mwai Kibaki became Kenya's third president in 2003, the economy had stagnated at negative two per cent in annual back-peddling.
Did Kenyans trust the Kibaki administration? From a four per cent annual ascent, the economy grew to seven per cent, for the first time in over 30 years, until the post-election violence messed stuff up in 2007/2008.
Do Kenyans trust the Jubilee government? Only time will tell, but Fukuyama postulates that economic prosperity and business success cannot be adequately explained by abundance of natural resources, brilliance of intellect, or the presence of good laws and institutions. Nor is capitalist success attributable solely to the operations of rational, self-interest in free market environments. Rather, business success and economic prosperity require a culture of trust and a capacity for what he calls "spontaneous sociability," common among Somalis in Eastleigh.
Related Topics