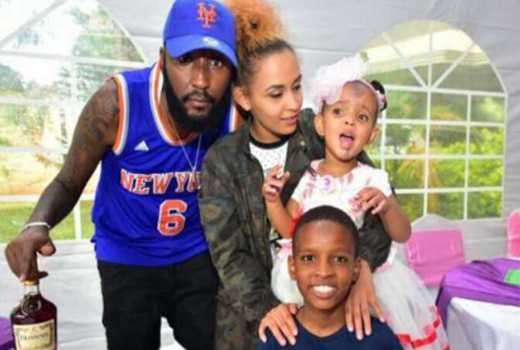 Unlike most parents who toil all their lives to make sure their children are taken care of when they die, Shaffie Weru is of a different school of thought. That will not be the case for his kids.
The media personality revealed that he has given his children the best opportunities for them to make it in life and not depend on inheritance.
''For my kids, I give them shelter, take them to great schools and if they think nitadedi niwaachie doo, watashangaa. Doo watafute yao. That's my motto.'' He said.
''Sometimes I go broke very badly but when I have money I spend it. Coz you never know what to expect tomorrow and I don't want to be that guy that left money stashed in the mattress or in the bank.'' He added.
The Kiss 100 radio presenter has three kids. Two daughters Milan who is 13, Nia who is 4 and a boy who he adopted by the name Tyron who just turned 10.
Shaffie was living with his baby mama Jada before they parted ways recently after a four-year relationship.
Related Topics