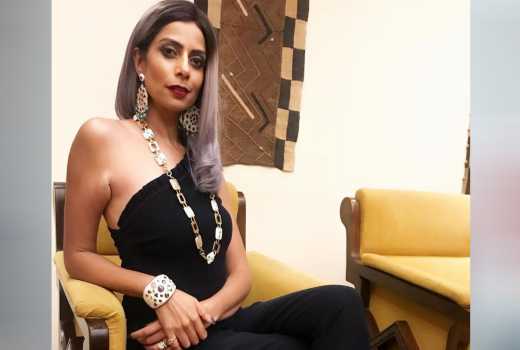 Despite her striking beauty, popular radio personality Pinky Ghelani like the rest of humanity, suffers from insecurities.
In a moment of truth, she revealed why she doesn't smile as much in her recent posts, something many women suffer from but keep it to themselves for fear of being judged as silly or petty.
Well, not Pinky.
''F*** IT! We are all getting older. My mum used to say grow old with grace.. I try but if you've noticed, I don't smile so much in pictures anymore. I am so conscious of my crow's feet! Wait.. before you roll your eyes and think am fishing for compliments (Comment below...)We all have insecurities... no matter how confident we are or how much we love ourselves! But they say crow's feet show signs of a lot of laughter in life.. yeah yeah I know the pep talk.'' She posted.
Crow's feet can also be referred to as laugh lines or character lines but these slightly more flattering terms still refer to the same, inevitable sign of aging.
These are the wrinkles that begin to form at the outside corners of your eyes usually starting in the mid- to late-30s. Still turning heads as an emcee and a sought after model, her insecurities do not end there. She went on to add how her boobs are giving in with time.
''I am just holding on to my youth as much as I can (it's all in the mind they say.. tell that to the saggy boobs) so big smiles in pics are not common anymore! Having said that, here's a throwback pic of me with a head of grey hair.. hmmm youth and grey hair - What a contradictory post!'' She posted a few days ago.
The former Miss India Kenya turned 40 last year at a private party held in Westlands.
Related Topics