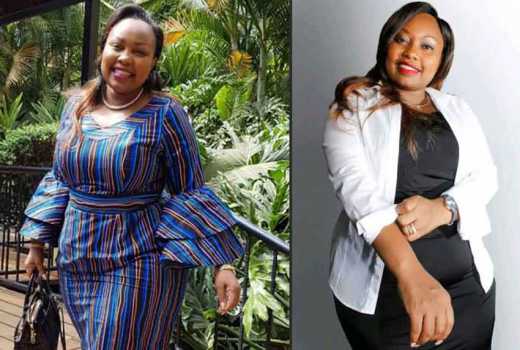 The search for Nairobi's Deputy Governor following the resignation of Polycarp Igathe early this year has hit the first hurdle after nominated Senator Millicent Omanga rejected an offer after she was shortlisted by Governor Sonko.
Making her position on the matter known, Omanga wrote on Facebook that she was comfortable serving Kenyans in her current capacity as a Senator
Omanga stated that even though she was qualified for the job as a DG, Sonko in her opinion ought to look for a young person.
She explained that a young DG would "inject vibrancy, freshness and innovativeness" to the office as he implements his vision for Nairobi.
"I'm aware that Nairobi County Governor H.E Mike Sonko asked Nairobians to help him make a choice of his Deputy from a list of motley personalities.
I happen to be among the individuals the governor feels convinced can deputise him and help him implement his vision for Nairobi.
I wish to thank the governor for the faith he has in me and also wish to thank all those who suggested and continue to propose my name to him for the said position.
That notwithstanding, I wish to clarify, and I hereby do vide this statement, that I'm comfortable serving Kenyans in my current capacity as a nominated Senator in the Senate of Kenya for the next five years.
Even though I'm qualified to be a Deputy Governor, I strongly feel that Governor Sonko ought to settle for a young person.
The bulk of votes he got were from the young people. More than 70% of Nairobi population is youth. He therefore needs a young DG to inject vibrancy, freshness and innovativeness as he steers Nairobi to greatness. I wish the governor the best of luck," read Omanga's post
Her statement comes days after Sonko released a list of 22 candidates for the position where he urged his followers to help him choose the most suitable candidate.
This follows a ruling that gave a nod to Governors to nominate deputies in case of death, impeachment, resignation or Deputy Governor's assumption into the Governor's office.
Related Topics