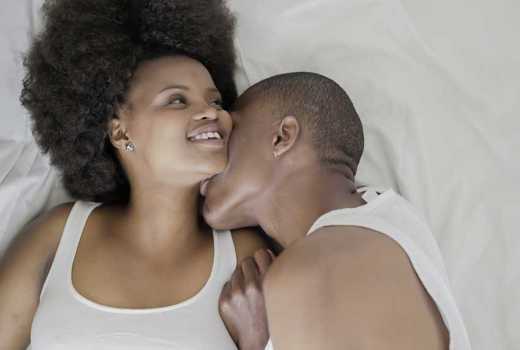 Unwanted pregnancies among young women are becoming frighteningly common. I know way too many women in their early and mid-twenties who have found themselves as single mothers because they raw-dogged guys they barely knew and that just saddens me.
When the first emotion you feel when you find out you are pregnant is fear instead of joy, you know there is a problem. What saddens me even more is that in this day and age, people still fear pregnancies more than they do STIs.
They think they can hit it raw as long as they don't get pregnant. I have asked several women who have confessed to having unprotected sex with random guys why they felt comfortable doing so and the following are some actual shocking answers I have received:
He leads a safe, laid-back lifestyle
Just because a guy doesn't drink himself into a stupor every weekend and sleeps with any woman he can doesn't mean he is not harbouring any illnesses.
Since when did a clean lifestyle become a sign of a clean bill of health? It is incredibly stupid to have unprotected sex with a man just because he looks like he doesn't take sexual risks. Even homebodies can be disease carriers. Be careful.
He has only slept with one woman before me
This is another surprisingly common and stupid excuse women use to justify unprotected sex with a new guy. Assuming that he is actually being truthful, so what if he's only slept with one woman before you?
You don't have to sleep around with a lot of people to contract an STI. It only takes one person. Sure, having had only one partner might reduce the risks, but remember you only know about him. You don't know the number of sexual partners the woman he slept with has had!
He says he fears STIs
When a man talks about how afraid he is of getting an STI, you may let your guard down and decide not to wrap it up because you reckon that he must have been super careful with past lovers and therefore you have nothing to worry about.
Newsflash, just saying that he fears STIs doesn't mean he doesn't have one, knowingly or unknowingly. Be warned!
He leads a healthy lifestyle
You find a guy who works out, eats right and looks physically healthy and you figure that a person who is that health-conscious couldn't possibly have an STI, right?
Wrong! If you learned anything about STIs is that quite a number of them are asymptomatic for some time. Just because he looks healthy doesn't mean he is.
He has never been single for long
Sure, unattached men tend to hop from one woman to another, hence increasing their chances of contacting an STI.
However, men who have been in long-term relationships are just as likely to infect you with an STI as the perpetually single guys and players.
All it takes is one encounter, whether from a trusted partner or a random stranger to get infected.
@roxannekenya
Related Topics