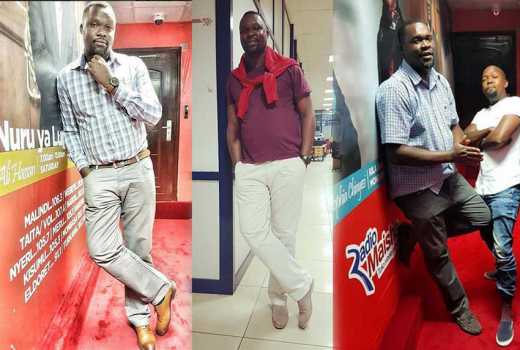 If you're wondering why radio powerhouse Nick Odhiambo is missing from Radio Maisha's hit breakfast show, just months after he teamed up with cohost Alex Mwakideu – grab a seat. We're spilling the tea.
Odhiambo is now the solo captain of a new Rhumba show dubbed 'Papa Nick' (7-9pm), this being just one of the new changes rolled out this week by Radio Maisha.
Rhumba aficionado Emmanuel Mwashumbe will team up with Shuga Boy for the drive show, as former co-host Lynda Oriaso takes the Programmes Controller role.
Mwakideu will continue to dominate the airwaves from 6 to 10 am on Maisha Asubuhi and Staarabika's Ann Njogu will carry listeners to 1:00pm with her ever-fresh commentary on social and gender issues.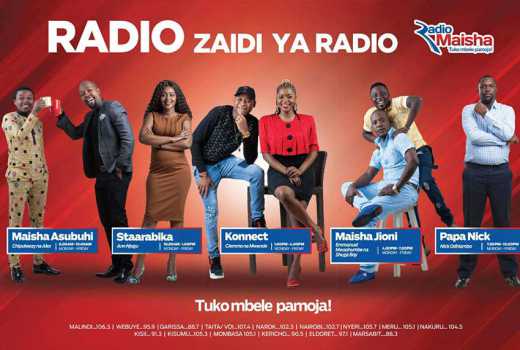 Be sure to catch Konnect with Clemmo and Mwende at 1 to 4 pm where the two will continue updating you with the latest trends, conversations in the streets, and what is going down on the entertainment scene.
Speaking exclusively to SDE, Oriaso said the new changes are aimed at further bolstering the station's position.
"We're not changing our culture of quality and excellence. We are leveraging on our success to re-invent ourselves and give our listener an even better experience. Our aim is to always stay ahead of the game. We not only seek to maintain our position at the top but also to keep our promise to our listener of always staying ahead together, yaani, Tuko Mbele Pamoja!" Said Oriaso.
Related Topics