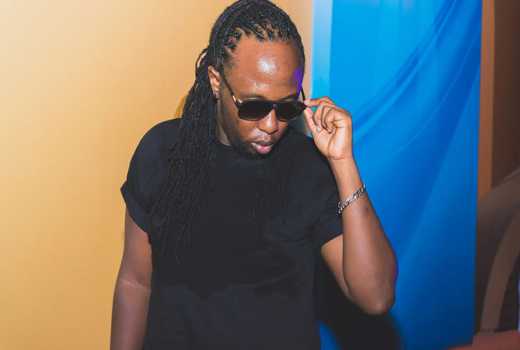 After a hiatus from the Kenyan music, 'Shuga' singer Seroney is back
Seroney, who doubles as a film director speaks on parenthood, his new music and what it takes to make it in the Kenyan music entertainment scene
You have been away for a while. What have been up to?
I took a year off just to be with my son, they call me daddy, literally (laughs). But I'm back and to my fans, I am not going anywhere this time round.
How have you been making a living?
I'm also a film director. I have doing a short film as well as music videos for a couple of artistes. I also did nine shows in 2017 which earned me money.
Tell us about Party
We decided to start 2018 on a high note hence the song Party featuring Naomi Wamboe. It's a feel good track and you can check it out on YouTube.
How has been the reception since making your comeback?
I have had positive feedback and guys are really welcoming, even though others did not realise I have been away. The press has also given me the platform to speak my music and I am grateful.
What inspired you to do music?
Me nlikuwa yule mtoi anaimba. Music has always been my desire since childhood.
As a celebrity, do you ever feel pressured to live a certain lifestyle as per people's expectations?
In my branding, sijawahi present myself kama mtu wa ma bling au maganjiganji. My first music video was shot at home while Party was shot during a house party.
Ukifanya video umeomba gari na nguo your fans will expect you to live up to that image.
Was Shuga your biggest hit?
Shuga was my breakout song, not my biggest hit. My other releases did well in other countries. Delilah in particular performed well in Uganda
What lesson has parenthood taught you?
Parenthood has made me more serious since I have a bigger responsibility. Whenever my music comes on, I see my one and half year-old son get excited.
I want him to grow up and recognize that his father made good music. Akiambia watu budangu ni Seroney wanakubali.
What's you take on Kenyan artistes getting into controversies to gain fame?
Personaly, I am not a controversial person. I believe that no amount of PR or controversy can beat talent. At the end of the day, your musical talent is what really matters.
Kama talent yako haiwezi, controversy will only push you to a certain level. If you look at Kenyan musicians making a mark internationally, you will note that they are true artistes.
What do you do to let off steam?
Saa hizi nimeanza kuenda gym but I usually play with my son or cook at the end of a long day.
What is the highest moment in your life?
I got a phone call from an artiste in Austria who has worked with Shaggy and ll Cool J requesting to do his own version of my song after seeing me on YouTube.
Not only did he do the song, but also flew in a year later to record a collabo.
It made me realise I have the potential to be an international artiste.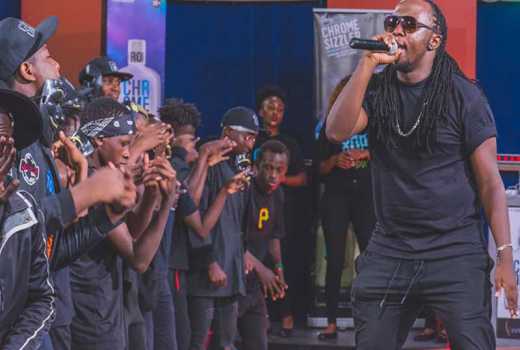 What do you have in store for your fans?
I have been featured in a collabo Whine Tu Kidogo featuring Phieso and I have a song labelled Dancehall coming out. I am also working with Naiboi as well as on my album.
What's your advice to aspiring musicians?
When you are a new artiste you have a lot of time. Practice every day. If you're a rapper have your bars on point. For singers, practice your vocals practice daily
Have the patience since many people have ambitions and talent. Also, present professionally done work to your fans.
Related Topics