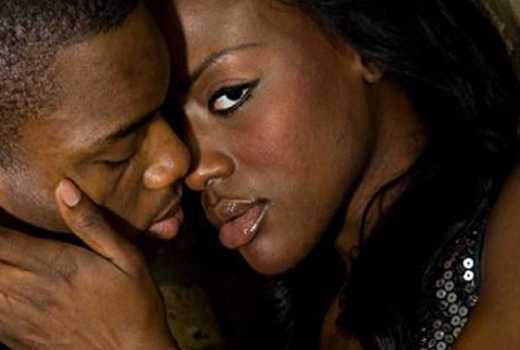 Women cheat but they are often clever at covering their tracks
Cheating men talk less lest something slips out. Women are the exact opposite
When she stops nagging, it means she doesn't care anymore
The girls brigade
While men try to cover their tracks, women worry more about the back story of their cheating ways. A common sign of cheating is when they suddenly spend a lot of extra time with girlfriends or at least, say they are.
Alice Omari who claims she cheats because her husband is not any better, has invented better tricks to accompany the lie - like passing by her girl's place at the end of a date and "then posting pictures of us together on Facebook.
I would see the friend for 10 minutes only, but work hard to make it look like we've been together the whole time."
Babe, spend time with the boys
If you notice that your woman is not keen on meeting your friends but pushes you to hang out with them more, then it's time to hire a private eye.
"My boys used to admire the freedom I had whenever we met. That has since changed when I learnt that my live-in girlfriend used to bring other men to our house whenever I was out. Since then, I cannot trust a woman who doesn't mind me spending more time with the boys," said Daniel Choge, who is yet to start dating again.
Sudden family meetings
If she claims that she is going for a family get-together, but when you call her you can't hear any voices, or laughter in the background, then she is up to some mischief.
"One day, I had travelled with my younger mpango wa kando to Naivasha. My ex-husband called three times asking how far I was. I didn't realise he was tracking me with GPS. He came straight to the hotel room and confronted me. We didn't speak after that," Edna Bosibori says.
When she stops nagging
Have you met a woman who doesn't mind raised toilet seats and has no issue with prominently displayed football and war paraphernalia?
Marry that girl! But if those things used to bother her and don't anymore, it may be because she no longer has any intention of keeping you.
Joyce Wangeci, a mother of two, believes that when women stop nagging one man, they are automatically nagging another.
"When she stops nagging, it means she doesn't care about the relationship anymore and is already giving her attention elsewhere. Men complain about our nagging, but it's our own way of showing that we care," she said.
Don't worry, these things happen
No woman in her right mind will ever forgive her man for cheating. However, if your woman is always ready to let it slide without bothering who her rival is, then it's time you started researching because you have an assistant.
Douglas Otieno, a 32-year-old father of one, says he cheated with his ex-girlfriend and his wife did not mind. He later found out that she was also having an affair with her ex-file.
"I was surprised when my wife's reaction was 'don't worry, these things happen!'. I was very impressed by her maturity, I actually bought her a car. I later stumbled on a conversation between her and her ex in which she was telling him that at least she was not the only one straying. I beat her up but I'm still in a dilemma on how to solve this."
Too much information
Cheating men talk less lest something slips out. Women are the exact opposite and cover their tracks by sharing lots of details "about her day, so you won't wonder what she's been up to and get suspicious", Violet Moraa, a psychologist at Good Hope Counselling Services revealed.
Of course, she's leaving certain things out and replacing them with vital information.
- Cate Mukei
Related Topics