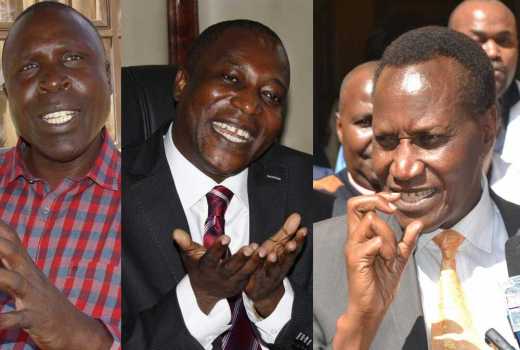 Newly appointed ambassadors and high commissioners have to learn afresh the art of formal dining before leaving the country for their new stations.
They will also be trained at the Foreign Service Academy on which side their spouses should sit in the car or at functions.
The nominees will also be taught how to speak less in a bid to avoid being misunderstood and will have to add onto their wardrobes evening attires like tuxedos and white ties for formal dining.
"The three months training is very intensive and it entails things like etiquette and protocol in diplomatic service, rules and regulations for international relations and how to communicate. Some of them come from a political culture and we have to assist them adjust to this new role," said Ambassador Solomon Nabukwesi who heads the academy in Nairobi.
They new ambassadors include former Cabinet Secretaries Dan Kazungu (Tanzania), Hassan Wario (Austria), Willy Bett (India), Judy Wakhungu (France), Phylis Kandie (Belgium and European Union) and Jacob Kaimenyi (Unesco in Paris).
The academy teaches new ambassadors what to expect in the countries they are going to serve as they sell Kenya, protect Kenyan investments and look after the welfare of Kenyan citizens living there.
President Uhuru Kenyatta still has to nominate more than 40 other diplomats or retain those already serving in the country's missions abroad as he restructures his government.
Some non-career diplomats will have to return home as their four-year tour of duty comes to an end, while career diplomats return to the Ministry of Foreign Affairs for re-deployment.
Sources told Saturday Standard that most of the diplomats were appointed between 2012 and 2013 and are to be replaced since their tours have ended.
Related Topics